Disinformation, hyper-partisanship and the limits of regulation
Eurozine podcast pt. 1: The changing face of the media
Listen to "Eurozine podcast part I: The changing face of the media" on Spreaker.

Find the second part of the special edition podcasts here: 
Eurozine podcast part 2: Local journalism in the digital age
Published 18 February 2020
Original in English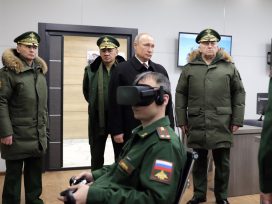 The term 'hybrid war' has become synonymous with Russian aggression. It denotes a style of warfare that combines the political, economic, social and kinetic, in a kind of conflict that recognizes no boundaries between covert and overt war. However, this definition fails to recognize crucial distinctions in Russian strategy, writes Mark Galeotti.