Disinformation, hyper-partisanship and the limits of regulation
Eurozine podcast pt. 1: The changing face of the media
Listen to "Eurozine podcast part I: The changing face of the media" on Spreaker.
Disinformation, hate speech and hyper-partisanship pose an increasing challenge to the democratic functioning of our public spheres. Developments suggest a new readiness for regulation on the part of governments, publics and companies themselves. But does regulation set a new set of traps for free speech and media diversity? Moreover, is it even adequate to the problems facing the public sphere? Or do we need to be asking more fundamental questions about how the media are structured?

Find the second part of the special edition podcasts here: 
Eurozine podcast part 2: Local journalism in the digital age
Published 18 February 2020
Original in English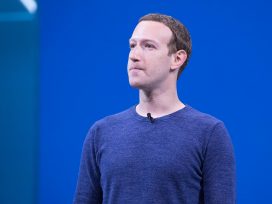 Data-driven political marketing and electoral hacking follow a similar principle: focus on the weakest link, whether susceptible individuals or voting machines in swing states. On what the Cambridge Analytica scandal reveals about the new arts of political campaigning.