Europe '89: The promise recalled. 30th European Meeting of Cultural Journals
The 30th European Meeting of Cultural Journals will take place in Berlin, Germany from 1 to 3 November 2019. The meeting is organized by Eurozine, together with Berlin-based Eurozine partner journals Blätter für deutsche und internationale Politik and Osteuropa, in cooperation with Heinrich-Böll-Stiftung and co-funded by the Bundeszentrale für politische Bildung and the Creative Europe Programme of the European Union. The conference will bring together representatives of Eurozine's partner journals and associates, journalists, researchers and other culture and media professionals. Parts of the conference programme will be open to the public.
Click on the banner below to register for the conference now!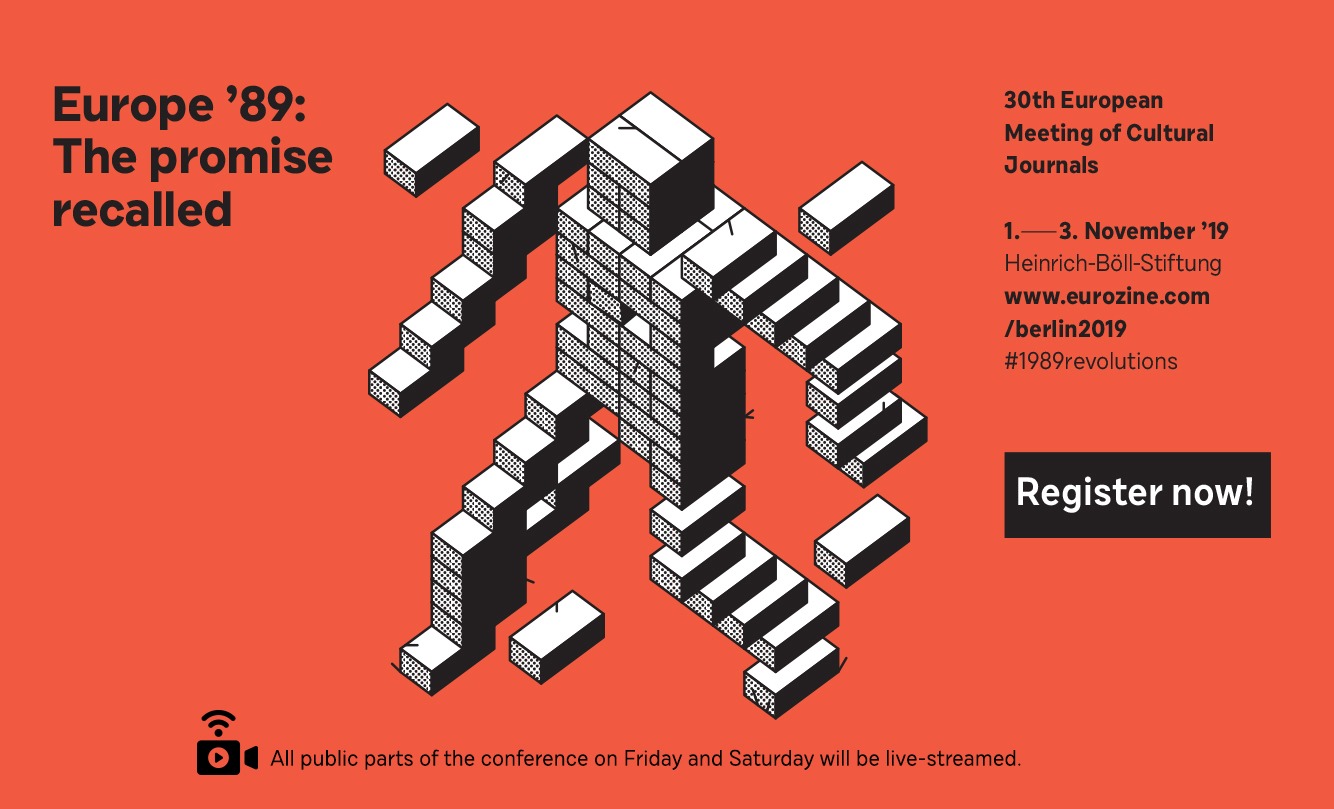 Europe '89: The promise recalled
Thirty years ago the wave of peaceful revolutions swept across central eastern Europe. Country by country, and with breath-taking speed, four decades of Soviet rule came to an end. For all their diversity, the revolutionary movements were united in a belief in Europe – defined not only as an end to the division of the continent, but also as a return to the path of democracy and self-determination.
This year's European Meeting of Cultural Journals recalls the ideas expressed in 1989 and retraces the development of Europe since. In turbulent times, scholars, writers and activists will reflect on the successes, but also the failures of the last three decades: for the first time ever, a member state is exiting the Union; new boundaries are being drawn within the EU and lines of conflict are becoming ever more entrenched; social-economic inequalities are growing; national identity and sovereignty are pitted against institutions and individuals advocating for a liberal and more social European Union; and across the continent, populist rightwing movements and parties increasingly set the tone. They deliberately encourage distrust in the political system, its representatives and the media – and have trained their sights on parliamentary democracy itself.
All the more important for us to maintain and strengthen transnational discourse within the European public spheres. Together with its partners, this year's European Meeting of Cultural Journals will seek to form an alliance of learning and action for Europe, 30 years after '89. And where better to do so than in Berlin, a city whose identity is uniquely bound up with the history of division and reunification?
Programme
Download the full conference programme (PDF)
Registration
Please register for the conference here.
For more information please contact Melina Koumides at m.koumides@eurozine.com.
Promotion
We provide visuals for this purpose, the banners for web or print can be downloaded here, or you may contact Merve Akyel to request visuals with specific metrics.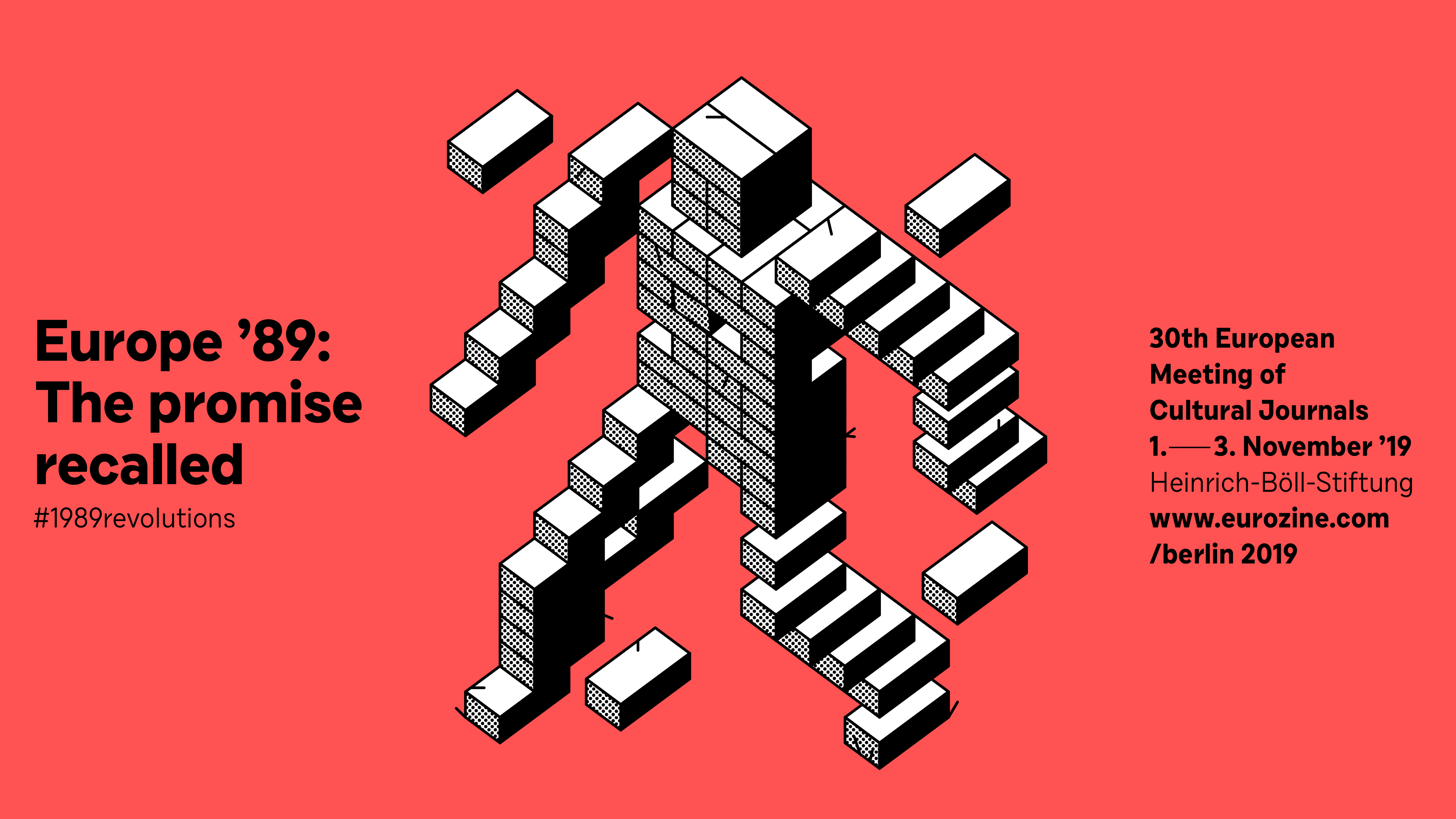 Conference venue
Heinrich-Böll-Stiftung
Schumannstraße 8, D-10117 Berlin

Fostering democracy and upholding human rights, taking action to prevent the destruction of the global ecosystem, advancing equality between women and men, securing peace through conflict prevention in crisis zones, and defending the freedom of individuals against excessive state and economic power – these are the objectives that drive the ideas and actions of the Heinrich Böll Foundation. The Foundation maintains close ties to the German Green Party (Alliance 90/The Greens) and as a think tank for green visions and projects, it is part of an international network encompassing well over 160 partner projects in approximately 60 countries.
The Heinrich Böll Foundation works independently and nurtures a spirit of intellectual openness. It maintains a worldwide network with currently 32 international offices. The Heinrich Böll Foundation's Study Program considers itself a workshop for the future; its activities include providing support to especially talented students and academicians, promoting theoretical work of sociopolitical relevance.
The Foundation gladly follows Heinrich Böll's exhortation for citizens to get involved in politics, and wants to inspire others to do the same.
Accommodation
For representatives of Eurozine partner journals and associates, hotel rooms have been reserved in Leonardo Hotel, located close to the Heinrich Böll Foundation. Participants will receive more information upon registration.
Leonardo Hotel Berlin Mitte
Bertolt-Brecht-Platz 4, D-10117 Berlin
info.berlinmitte@leonardo-hotels.com
+49 (0)30 – 374 405 000
S+U Friedrichstraße (400m away)
Berlin Hauptbahnhof (main railway station) (1,5km away)
Heinrich Böll Foundation (500min away)
Visa
Nationals of the European Union (EU) and the European Economic Area (EEA) and any third-country national who is a holder of a residence permit of a Schengen state do not need a visa to enter Germany. If this does not apply to you, please check the website of the German Federal Foreign Office about possible restrictions and visa regulations. If you need to apply for a visa and need any help with your application, including an invitation letter, please contact Melina Koumides at m.koumides@eurozine.com, who will be happy to assist you.
Focal point
The legacy of division: East and West after 1989
When the Cold War came to a sudden end thirty years ago, the two halves of Europe declared in unison their intention to overcome the legacy of the division. Today, the hopes and ambitions of those heady days can be viewed as unrealistic at best. But is talk of a new East–West divide justified? A new Eurozine focal point asks what happened to '89 in the intervening years. Read more here.
Organizers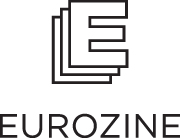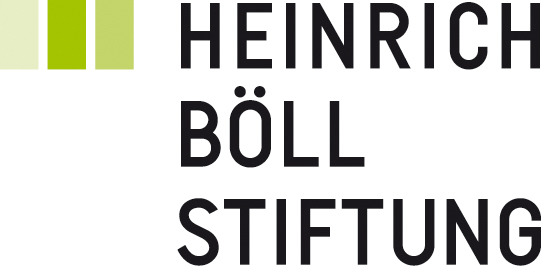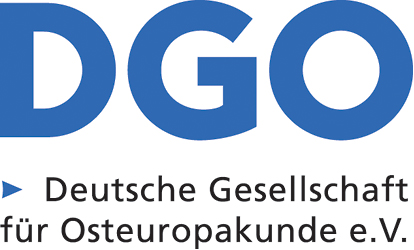 Sponsors