Tenants' consciousness
Vikerkaar 6/2020
Estonian journal Vikerkaar on gendered domesticity and the double standards of state socialist gender politics; neo-Ottoman modernization and luxury development on the Belgrade waterfront; post-Soviet housing projects in Tartu; the philosophy of single-family homes, and more.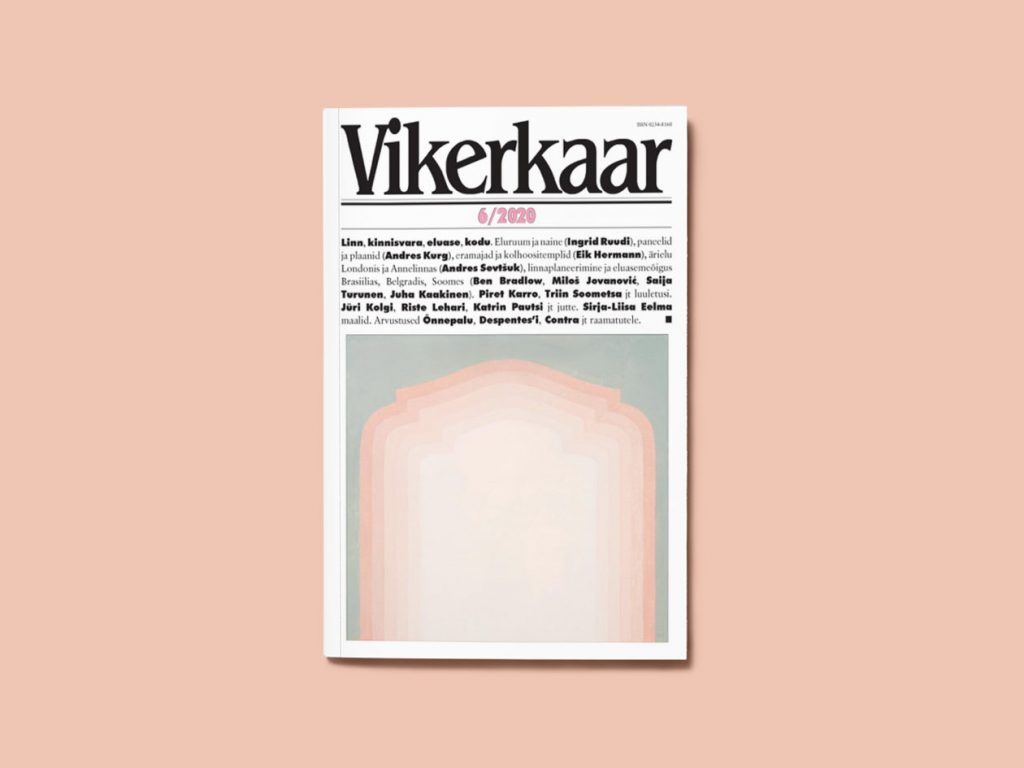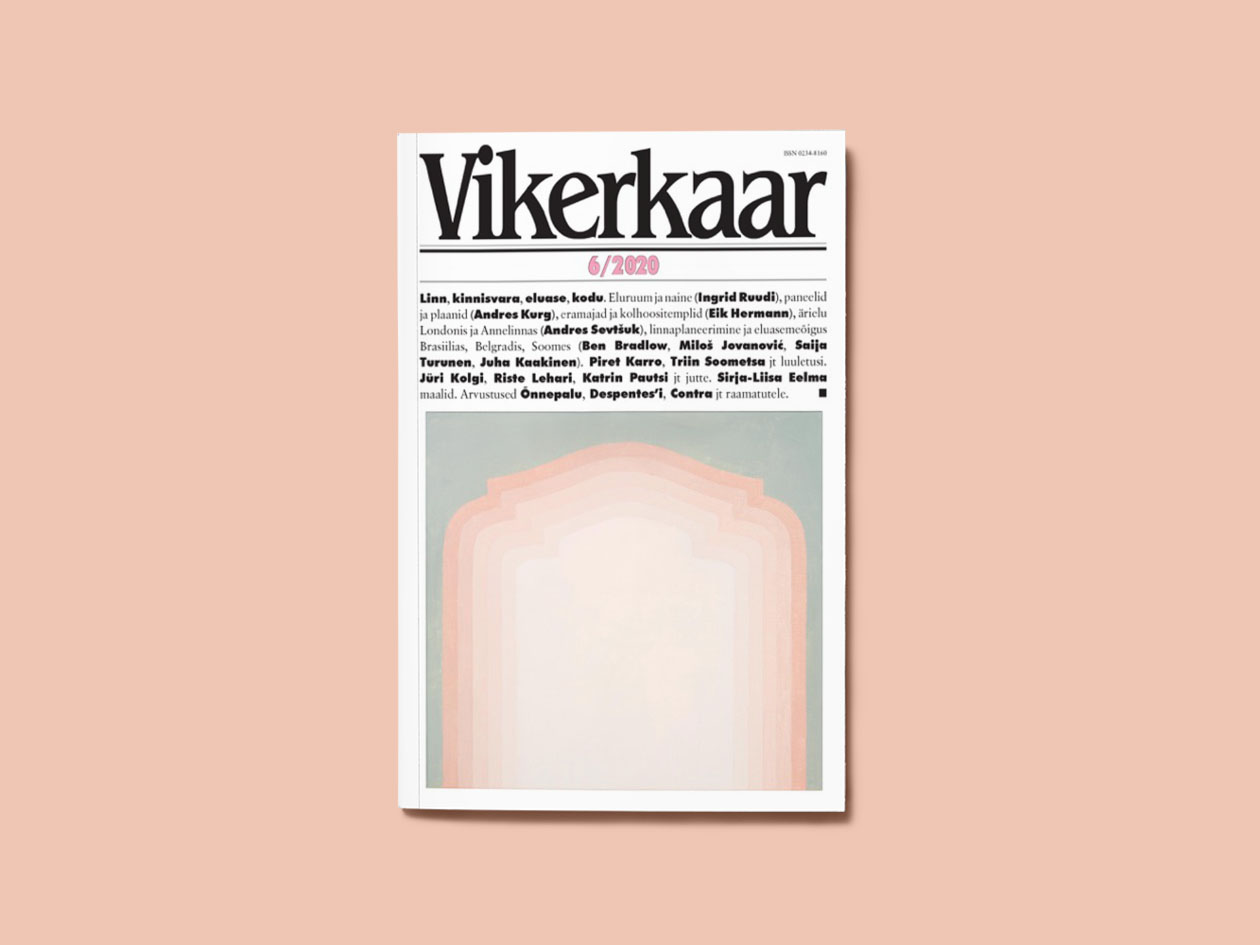 Housing is a crisis from which many other crises spring, write the editors of Vikerkaar. The financialization of housing markets across Europe deepens inequality and inflates asset prices, leaving a generation in precarity. Construction exacerbates climate change – the cement industry alone accounts for 8 per cent of global greenhouse gas emissions.
Housing pressures are also catalysts of social mobilization – of rent strikes, movements to eradicate homelessness, and attempts to invent more sustainable forms of construction. With rents increasing around the world, tenants' consciousness might be the new class consciousness.
Gendered domesticity
Unlike in the West, private home construction in the Soviet Union was highly regulated, writes Ingrid Ruudi in an article on modernism and gendered domesticity. State socialist gender politics reflected both the ingenuity and the double standards of a society committed to gender equality in public, while leaving patriarchal norms in place in private.
'Dwellings from the 1960s–1980s have an abundance of all sorts of auxiliary spaces, partly as a way to get around official limits to "useful space", but also a reflection of the DIY-culture of the time … caused by deficits of groceries, consumer goods and services. Even urban dwellings often include spacious greenhouses and storage spaces for various winter staples: vegetables, fruits, and preserves. Of course, all this gardening demanded extra labour, primarily from women, who could work hours equivalent to holding a second job.'
History and capital
Luxury development on the Belgrade waterfront captures the contradictions of transnational capital flows as well as those of twentieth century urban development. Milos Jovanović tells of developers who seek to clear refugee settlements in order to build a luxury high-rise funded by arms sales to the Syrian government, evoking late Ottoman modernization to justify the razing of historical districts built amidst the no less contested urban politics of the late-nineteenth century.
Streetscapes to sustainability
Andres Sevtsuk analyses the vibrant streetscapes in London's Soho and Tartu's post-Soviet housing projects; Benjamin Bradlow outlines a vision of sustainable urban planning based on Lula's Brazil; Andres Kurg recovers cybernetic dreams of socialist housing; and Eik Hermann rethinks the philosophy of single-family homes.
More articles from Vikerkaar in Eurozine; Vikerkaar's website
This article is part of the 11/2020 Eurozine review. Click here to subscribe to our weekly newsletter, to get updates on reviews and our latest publishing
Published 18 June 2020
Original in English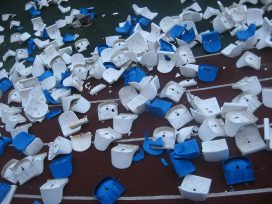 Autocrats and nationalists behind Euro 2020
World sporting events intrinsically emphasize national allegiance. When real-life rivalries mix with on-pitch competition, football, the 'beautiful game', can quickly turn ugly. With various leaders investing heavily to rank up populist points for political gain, who might be the ultimate winners behind any fanaticism once the postponed championships kick off?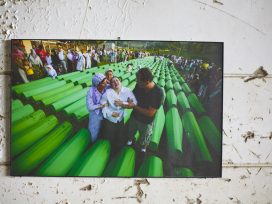 Invocations of 'never again' often overlook the recent history of genocide, particularly in Europe, with Srebrenica serving as a case in point. Such histories are increasingly being forgotten, marginalized or politically instrumentalized, but Jasmila Žbanić's film 'Quo Vadis, Aida?' sifts through the contested memories and competing narratives to remind us of war's devastating human effects.