Where Italy fails
il Mulino 2/2020
COVID-19 shows where Italy fails, argue contributors to il Mulino: why a hyper-hierarchical working culture has prevented adaption; how distance learning reveals the weaknesses of the school system; and the impact of national debt on Italy's relationship with the EU.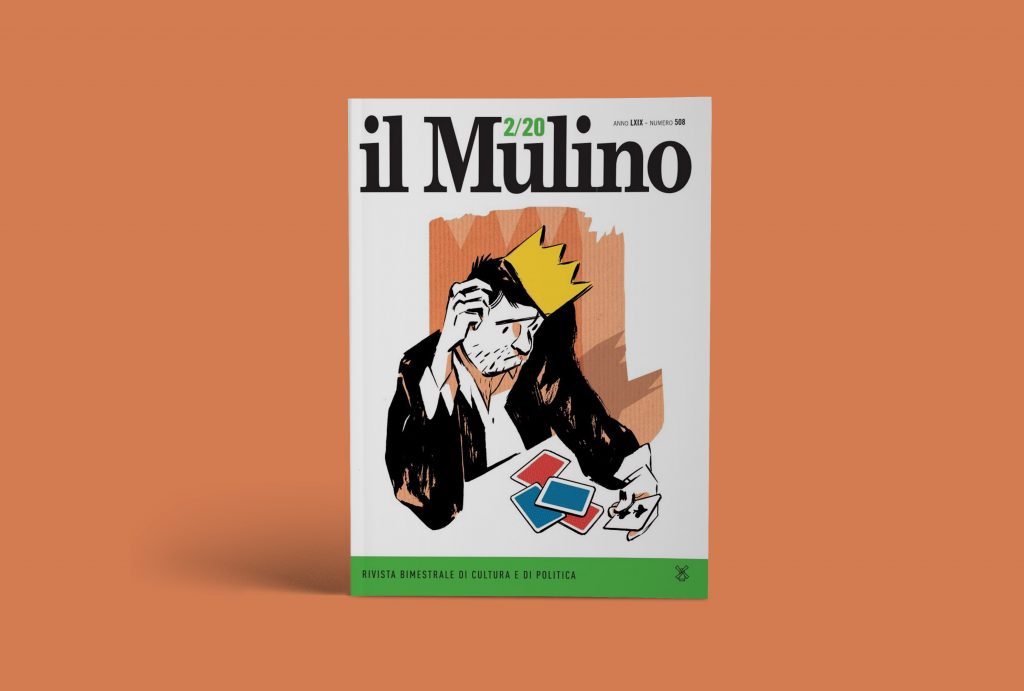 The coronavirus pandemic took Italy and Europe by surprise 'not because it was unpredictable, but because we were inattentive,' write the editors of Il Mulino. It has become apparent that free-market society disincentivizes the prevention of catastrophes. Despite the rediscovery of the public good, optimism about a more equal and sustainable future is premature: critique of the neoliberal consensus still meets fierce ideological resistance.
Work
The reluctance of Italian businesses to slow production has put collective health in danger, write Antonio Aloisi and Valerio De Stefano. A hyper-hierarchical working culture has dismissed remote work, which requires flexibility instead of rigid schedules to be effective.
However, even a more meaningful transition to smart work should not overshadow the toll of the pandemic on those who cannot work from home, as well as on precarious workers forced to go to their workplace even when ill. Their individual insecurity has huge repercussions on public health.
School
The pandemic-induced transition to distance learning has revealed organizational weaknesses in the school system and its legal framework. In Italy, where broadband reach is still uneven, 'there is a risk that social inequalities, which school is supposed to reduce, are increased,' writes Mauro Piras. The solution should not be to drop distance learning, but to make it inclusive. The reduction of the infrastructural gap needs to accompany transition to teaching methods that privilege active participation and interaction.
Sovereignism
Anna Maria Cossiga re-reads philosopher and anthropologist Ernesto De Martino' posthumous The End of the World (1977), an investigation of cultural representations of the apocalypse. De Martino argued that social groups, no matter how secularized, attribute a sacred dimension to their cultural achievements, and react to crises by seeking shelter in their founding values. Contemporary sovereignism, Cossiga writes, is just such a 'political religion'. Meant as a bulwark against the perceived disintegration of the world, the return to origins only ends up falsifying history.
Also
A dossier on public debt looks at ties between politics and economy, interrogating the impact of national debt on sovereignty and Italy's relationship with the EU.
More articles from il Mulino in Eurozine; il Mulino's website
This article is part of the 11/2020 Eurozine review. Click here to subscribe to our weekly newsletter, to get updates on reviews and our latest publishing
Published 22 June 2020
Original in English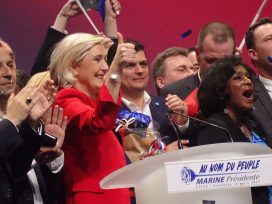 Marine Le Pen's mainstreaming of the Rassemblement national involves cutting ties with radical elements and promoting defectors from other parties. The result is an incoherent mix of pragmatism, nationalist demagogy and even progressivism – and a party without a common culture.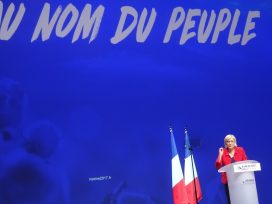 Marine Le Pen as change-maker
Conveying a traditionally maternal yet anti-patriarchal image, and espousing hardline nationalism and cultural conservatism while encouraging pluralism and gender liberalism, Marine Le Pen is mainstreaming far-right politics in France and beyond.