Clenched fists don't make political theatre
Dialogi 3–4/2020
The Slovene journal talks to a theatre director taking political theatre beyond anticapitalist clichés; thoughts on the walkout as effective critique; and a debate on 'punditocracy'.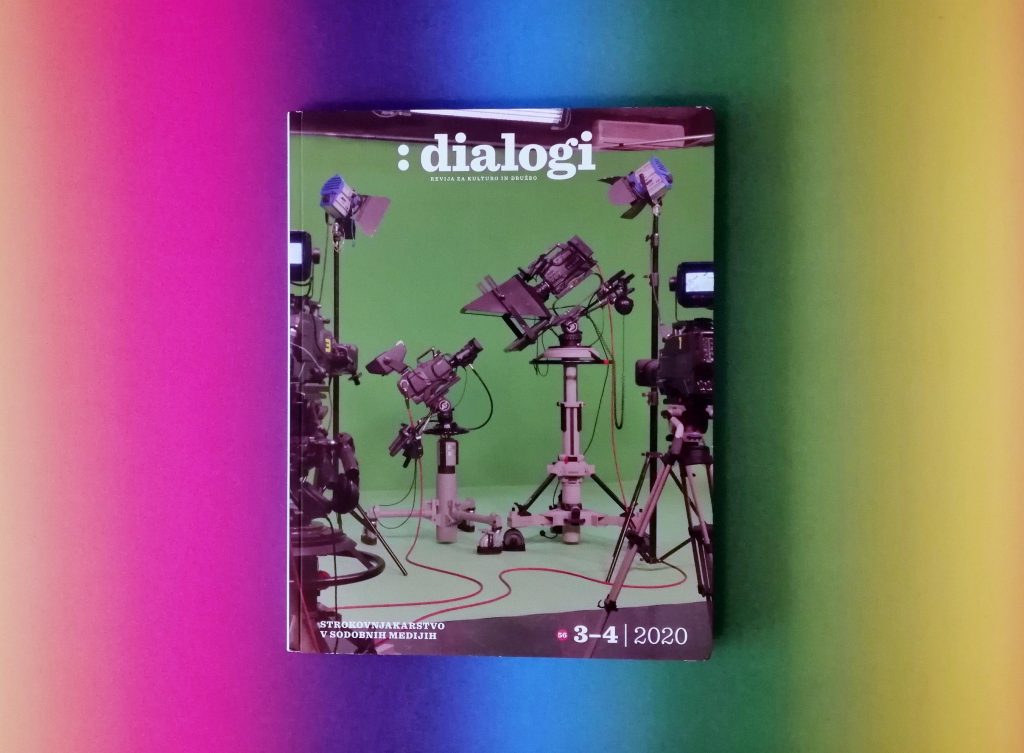 In Dialogi, outgoing Vienna Volkstheater director Anna Badora talks to Blaž Gselman about clashes between the theatre's remit to innovate and its commitment to cater to a traditional Viennese theatre-going public:
'In a city like Vienna, there is still a class that calls itself leftwing. And when you put a red star on the roof or a clenched fist, and put on a production saying: "we're the heroes!" and "the evil capitalists", then you're always very successful with this class. But I find that outdated. Right and left have changed, and that is why the left are in trouble today. Because they hold on to certain clichés that are outdated.'
'When we came, we thought that our way of thinking was genuinely leftwing. But often it wasn't to the liking of what are sadly very entrenched social structures. It's all about who belongs to whom. Whoever thinks in a more nuanced way falls between two stools. But this nuanced thinking, or rethinking, is what we need today – not just in the theatre but in society. Without it, we won't make it. Without it, there is no future. Clenched fists don't help much anymore.'
Walkouts
Matic Majcen sees actress Adele Haenel's high-profile walkout of the French Césars in February – a protest against convicted sex offender Roman Polanski winning Best Director – as a key moment the global #MeToo movement. Afterwards, the entire board of the César Awards resigned, promising future reforms and modernization. Their action illustrates 'the effect of informal punishment in a symbolic moment of absolute rejection'.

Punditocracy
Ksenija Vidmar Horvat considers the commentariat's negative impact on science's reputation; Dejan Jontes connects changing perceptions of journalistic objectivity with the rise of politician-experts on Slovenian TV; Bojan Musil and Nejc Plohl show how pseudoscience's exploitation of advertising affects psychology and psychotherapy; and Tadej Praprotnik investigates how media visibility has become an indicator of individual competence.
More articles from Dialogi in Eurozine; Dialogi's website
This article is part of the 12/2020 Eurozine review. Click here to subscribe to our weekly newsletter to get updates on reviews and our latest publishing.
Published 6 July 2020
Original in English
First published by Eurozine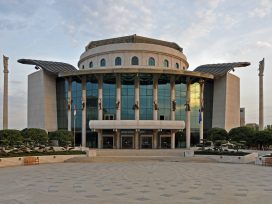 Viktor Orbán's 'total offensive' on culture
In the pursuit of cultural hegemony, Viktor Orbán's Fidesz government has carried out a full-scale assault on the Hungarian cultural establishment, taking over funding bodies, defaming critics and putting loyalists in positions of influence. The result today is almost total conformity to the Hungarian nationalism of Fidesz and the sidelining of independent culture.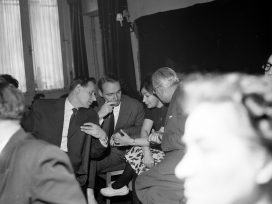 Despite decades of socialist internationalism, Hungary's nationalist narrative has since become one of the most prevailing in Eastern Europe. While scholars may define the coexistence of nationalism and internationalism as a paradox, analysis of historic socialist popular media reveals ideologies that were hidden from open political discourse.