By popular demand
Our favourites from 2020
Here are some of the Eurozine Team's personal favourites from this year's publishing: reflecting on racial conflicts and gender relations, digging into urban soil and organizing tenants, being tired of video conferences and, inevitably, reckoning with death.

Beyond racism
Read more on racism and colonialism here.
Your favourites
2020's most-read articles in Eurozine
And the most important topic
Gender impossibilities
Read more on gender and feminism here.
Trapped in technology
Read more on technology here.
Pandemic on the fringes
Read more from our corona coverage here.
Means of survival
Read more on ecology and housing here.
The fascism debate
Fascism for our time? 
'Fascism' has entered America's political lexicon as a way to understand and oppose the rise of the far-right. Trump's polemics against the left have also propelled the label 'antifascism' into the mainstream. But are we really seeing a US fascism? What baggage does the concept of 'antifascism' carry?
Read more from Eurozine's collaborative focal point with Public Seminar.
Reflections
This article is part of our series of thematic reading lists. Check out our other Topicals here.
Published 29 December 2020
Original in English
First published by Eurozine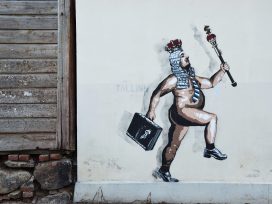 Ever been had? Led to believe a lie, an untruth? Realized the con too late? It can happen to anyone. Deception is rife. But so too is delusion. 'Tangents', a new Eurozine editorial feature, takes a critical look at the duplicitous pair.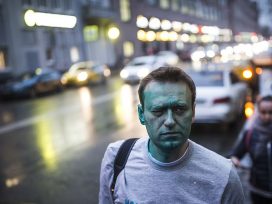 Just landed in Moscow after recovering from the Novichok poisoning of last August, Putin's major political opponent Aleksej Navalny was immediately arrested. This selection of Eurozine reads helps understand why the Kremlin fears him and is cracking down on niches of free expression and rising civic activism.