Saving you the annoying parts
This year's Eurozine conference is taking place online. Those suffering from Zoom fatigue need not worry: we will be providing our followers with a combination of condensed conversation, exciting speakers and open debate. Because now, more than ever, we need to cut through the noise.
'Boris? Can you hear us, Boris? How about now?'
'I can't see you, Réka.'
'I can see you both.'
'Lukáš, I don't understand, the reception is really bad'
'Can you hear me now? How about now?'
Having worked remotely most of my life, these all too familiar discussions are one reason I've detested video conferences well before 'Zoom fatigue' was the trope of the day. The permanent delays, the disconnect, the struggle to understand and, often, make an impression. My eyes hurt from staring into the camera, quite like they hurt from studio lights, but calling people from my bedroom doesn't offer the smooth division of labour that studios do. As Geert Lovink writes in his article 'The anatomy of Zoom fatigue', these calls leave us trapped in a hall of mirrors.
And yet, there are burning issues we must talk about, especially when a very threatening crisis is being exploited for power grabs. Authoritarians have been using the pandemic to ensure political gain and stabilize their positions, and this is taking its toll on independent media as well.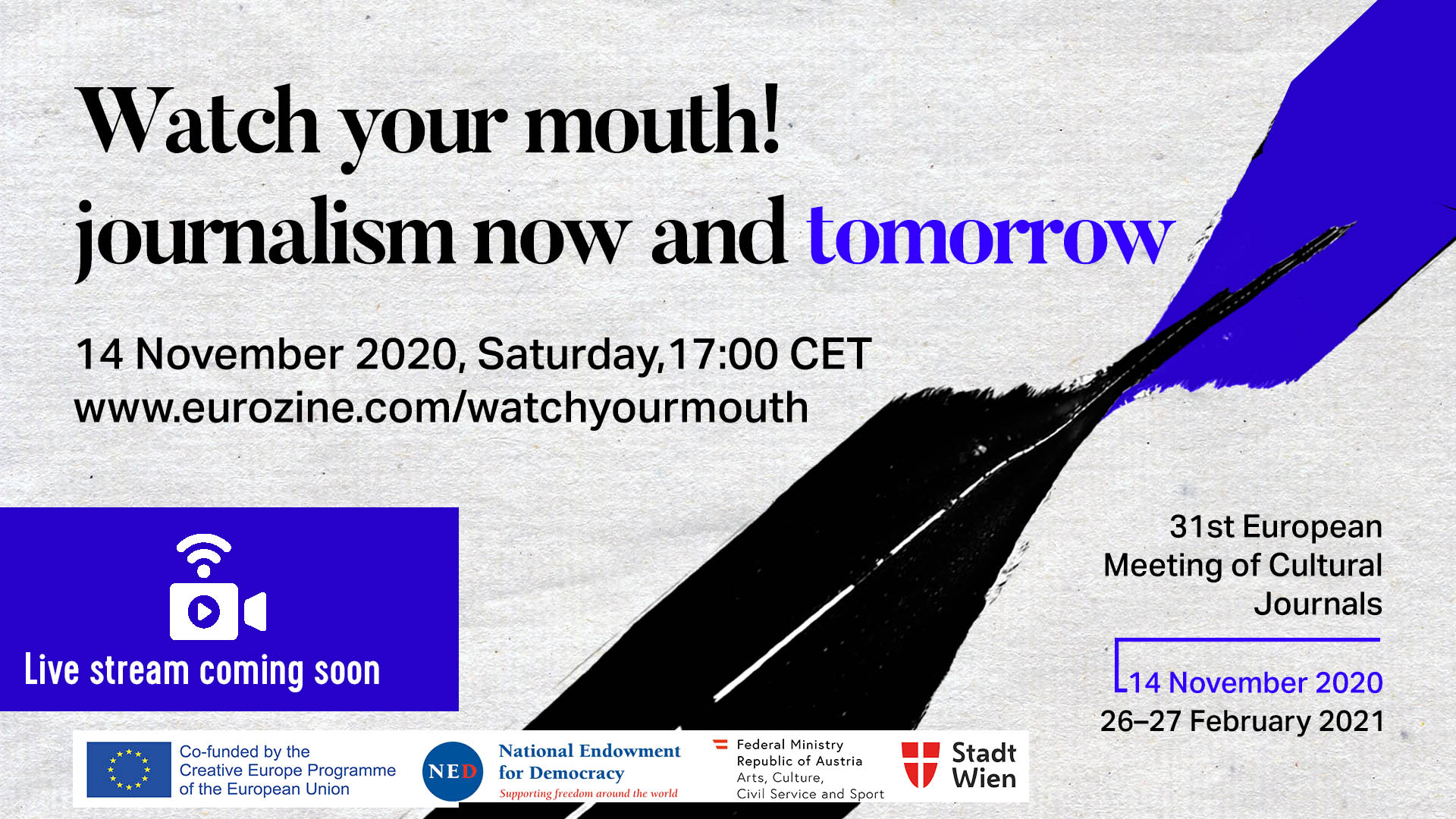 A politically motivated intervention prompted the staff of the biggest Hungarian news site, Index.hu to resign in unison this Summer. They launched a new project, Telex just a month ago. An important example to learn from was Denník N, the Slovakian paper launched five years earlier by former editorial staff of SME, who had resigned after a local oligarch took over a large share of the company. Denník N has proven decades-old industry superstitions wrong by building a sustainable organization based on subscription fees, a source of income that was believed to have had been outdated by the commercialization of media. Economic instability can be a stronger push than direct censorship.
Bleeding out the institutions of freedom is a widespread political strategy, one that the new Slovenian government has learned directly from Viktor Orbán, according to our long-time contributor Boris Vezjak. Now that the Hungarian TV2 Group has acquired Planet TV, the third largest Slovenian medium is staring down the barrel of rapid rearrangement into a political mouthpiece, rather like what happened to the channel TV2 a few years ago.
Theatres, and especially independent theatres, are an important battlefield in the culture wars. Dramatist Anna Lengyel, director of the Panodráma ensemble, has experienced first-hand that municipality politics can intervene even deeper in these institutions' work. The students and professors of the Budapest University of Film and Theatre Arts had been occupying their university for over two months. This week, however, they have had to evacuate the building because of the uncontrolled spread of COVID-19 in Hungary. Their resistance to a government-appointed leadership in a country consumed by a centralizing administration has been surprisingly successful. It shows that sometimes a cool-headed analysis of the chances isn't the best decision strategically – let alone, morally.
In this climate, studying journalism might seem like a risky career move. But our partner ELTE Média confirms that many students have if anything been galvanized by the attacks on their future profession, even if they do fear for their personal safety.
We have dedicated the 31st European Meeting of Cultural Journals to the topic of media capture and potential ways out. For the first instalment this Saturday, we have invited representatives of the organizations mentioned above. But we're saving you the annoying features of video conferencing. Taking Geert Lovink's advice (and learning from successful online gatherings), we have developed a hybrid format to ensure that the discussions are of a decent quality, but also that you can have your say and ask the speakers questions. We're aiming to bring you the best of both worlds: a distilled conversation with exciting speakers and an open debate. For now, more than ever, we really need to cut through the noise.
We'll be broadcasting the event in a livestream, so please stay tuned for Saturday between 17:00 and 21:00 here in Eurozine, or on the Youtube channel of our Budapest-based production partner, Partizán.
And this is just the beginning. We'll be delving further into the issues of editorial autonomy and journalism under political pressure on 26 and 27 February 2021, when the 31st European Meeting of Cultural Journals – entitled 'Watch your mouth!' – will continue.
Published 11 November 2020
Original in English
First published by Eurozine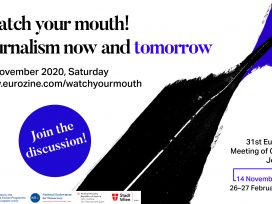 31st European Meeting of Cultural Journals: first iteration
Are you concerned about press freedom and integrity in central eastern Europe? The first part of the 31st European Meeting of Cultural Journals, livestreamed from Budapest on Saturday 14 November, gives you the chance to hear journalists from the region speak about their current predicament and responses.