To each their own censorship
Podcast
When does political pressure reach its breaking point? As censorship methods get subtler, eastern European journalists rely on the popular support for independent journalism to stand their ground against rampant Orbánization.
How do journalists, academics and artists react to political pressure in their profession, on their institutions? When do they reach a boiling point, and how can they avoid self-censorship? The first part of the 31st European Meeting of Cultural Journals – entitled 'Watch your mouth! Journalism now and tomorrow' – was streamed live from Budapest on Saturday 14 November. The discussion focused on the pressing issues facing independent publishing in central eastern Europe.
Listen to this episode of Gagarin, the Eurozine podcast on Spotify, Apple podcasts, Castbox, Stitcher or Soundcloud.
You can also watch its twin discussion, in Hungarian with English subtitles, in which journalism students talk their hopes for a professional future in a country where independent media has been decimated.
Learn more about the 31st European Meeting of Cultural Journals here.
Published 11 February 2021
Original in English
First published by Eurozine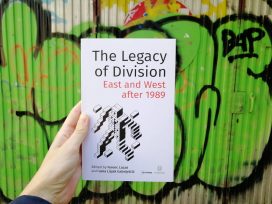 Watch the discussion of authors and curators #EMCJ31
What is racism against eastern Europeans? And what did Viktor Orbán learn from Slavoj Žižek?