Democratic 'Third Places'
dérive 10–12/2020
Urbanist magazine 'dérive' on emancipating Brazilian museology; the potential for Polish cultural centres; Swiss commons as a transferable prototype; and post-explosion Beirut.
dérive
discusses the necessity for more democratic, public meeting places. Since Ray Oldenburg coined the term 'Third Places' in the late '80s, little theory has developed about the places where we socialize beyond home and work. The journal responds by profiling exemplary, contemporary organizations that allow participants to make collective decisions over their own representation.
Emancipating the favelas
Lorenzo Tripodi, Laura Colini and Manuela Conti focus on Maré, a northern coastal area of Rio di Janeiro renowned for its impoverished favelas. First settled after mass city-centre evictions, the area is now subject to 'refavelization'. And ongoing segregation, everyday gang violence and extreme militarization erode community cohesion.
Tripodi, Colini and Conti describe Maré's participatory museum, where 'contact zones' are developed to aid direct community involvement, 'enhancing local capacities to reclaim and craft emancipatory identities'. Collectivized thematic curation engages with the area as a living entity rather than a historically sealed narrative. The Lefebvrian-inspired 'right to the city' graffiti outside the museum proudly states, 'dereicho a la favela … subversively reclaiming the right to a decent and legitimate identity from within the disposed territories of the favela'. 
Housing Polish cultural collaboration
Architects Karol Kurnicki, Barbara Nawrocka and Dominika Wilczynska argue for the developmental role of dom kultury, Poland's cultural centres, as 'new, egalitarian places of collaboration'. The national network of community centres originally promoted 'propaganda and social transformation' that echoed the Soviet era's centrally governed policy on culture. But, lacking state funding, they were maintained in a spirit of improvisation, beginning their trajectory towards 'living labs'. From hosting the meetings of farming women's associations to supporting independent rock music and hip-hop, dom kultury have come 'a long way from theatre celebrating comrade Bierut, the first socialist leader of Poland'.
Swiss common space
No. 200 Langstrasse is home to Zurich's most hybrid participatory space: notices for a new housing cooperative appear alongside those for urine fertilizer in L200's windows; inside a sign asks, 'What is this?', another replies, 'Also your space'. Located on one of the city's busiest main streets, L200's self-organizing members benefit from the space's central location. Based on a commons structure, L200 also provides a venue for other initiatives seeking solutions to urban issues such as sustainable food sources and affordable housing.
'Common spaces that promote social cohesion, sociability and collective awareness are a necessary part of democratic society … disappearing just as they are most urgently needed', write Thomas Raoseta, Ileana Apostol and Panayatis Antoniadis. L200 is a valuable prototype, given its successful physical and additional digital presence alongside its intentionally transferable governance model.
And alarm in Beirut
Mona Fawaz's cautionary advice about Beirut's post-explosion restructuring warns against repeating the post-war construction industry's property grab that undermined local resident rights, stating, 'Cities are made by their people … Beirut's soul is its people; we have to start with them.'
You can read Mona Fawaz's article in Eurozine in English:
Beirut urgently needs a people-centred recovery
This article is part of the 21/2020 Eurozine review. Click here to subscribe to our weekly newsletter to get updates on reviews and our latest publishing.
In times of pandemic-related isolation,
Published 2 December 2020
Original in English
First published by Eurozine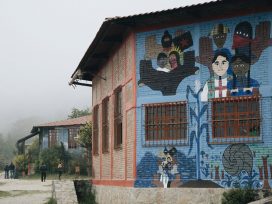 Instead of uniformity, commoning urban spaces offers an inclusive life, open to differences. Through self-managed initiatives, the 'right to the city' becomes the right to collectively produce it through creative cooperation.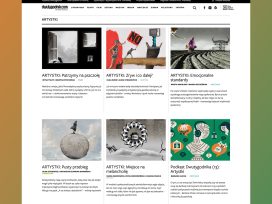 Dwutygodnik 369/370 (2023)
Female artists and writers reflect on forms of (im)mobility: why Agnieszka Holland's film 'Green Border' is too middle-class; cultural stasis as perceived by Ukrainian filmmakers Maryna Stepanska and Iryna Tsilyk; and the hidden history of Poland's upwardly mobile internal migrants.