Populism in power
Esprit 4/2020
'Esprit' on the alliance between Christians and anti-establishment populists; illiberalism and the transformation of democracy; the EPP and the 'Hungary question'; and why 'The Joker' captures the political zeitgeist.
Eurozine review 7/2020
Subscribe to the Eurozine Review and Newsletter!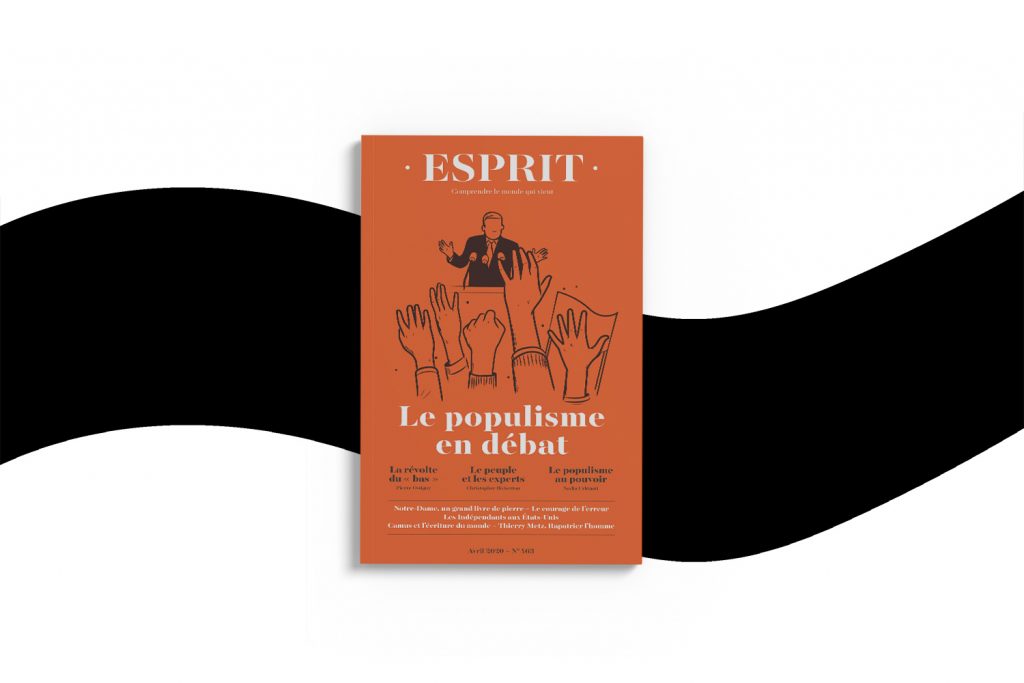 There were notable absences among the list of signatories to the statement issued by members of the European People's Party on 7 April, calling for the expulsion of Fidesz. This lack of unanimity in the EPP on the question of illiberal populism is becoming increasingly untenable, writes Jacques Rupnik in Esprit.
'For years, the EPP was seen as a pillar of the European project under Franco-German influence. Now, however, the party is finding that central Europe – with Orbán in Hungary, Kurz in Austria and Tusk from Poland – is forcing it to re-examine its political choices.'
Religion: Christians around the world are addressed by populist leaders as custodians of national traditions, and even of the natural order. Yann Raison du Cleuziou argues that the alliance between Christian communities and anti-establishment populists may reveal the roots of the populist turn. Both feel betrayed by mainstream parties and political elites, and both warn against the promotion of sexual diversity and a perceived increased influence of Islam.
At a deeper level, there are 'profound affinities between populist rhetoric and certain political theologies'. The real promise of populism may be the replenishment of 'a sacred symbolism of power that has been hollowed out … by the dynamic of political liberalism'.
Political science: Populism emerges in parallel with a transformation of democracy itself, as trust in party representation is eroded and dissent deprecated, argues Nadia Urbinati. Triumphant populist movements exalt national identity over the abstract ideal of human rights, roll back the liberal agenda, dismantle technocratic governance and maintain supremacy through propaganda. Ultimately, 'populism is not an ideology' but 'a "vehicle" to get into power', yet it is one that invariably leaves its mark on whatever agenda it is supposed to deliver.
Film and TV: The carnivalesque mask of the comic-book villain the Joker, popularized by the recent film, has entered the globalized political imaginary, writes Nicolas Léger. What could be more symbolic of contemporary populism than this 'contagious and disquieting image' of a figure riven by 'nihilistic impulses and desires for change'? Anonymous discontents fighting the political machine are a staple of US popular culture, as Ghislain Benhessa and Nathalie Bittinger show in their history of populism in American films and TV, from D.W. Griffith and Frank Capra to House of Cards and Mr. Robot.
More articles from Esprit in Eurozine; Esprit's website
This article is part of the 7/2020 Eurozine review. Click here to subscribe to our weekly newsletter, to get updates on reviews and our latest publishing
Published 23 April 2020
Original in English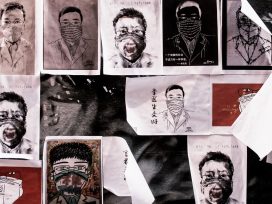 COVID-19 in the disinformation ecosystem
From genocidal accusations to alleged cures, the coronavirus pandemic is accompanied by a swathe of conspiracy theories. These are perpetrated not only by clickbait websites but also authoritarian regimes who exploit the scare for political purposes and try to shift the blame from their failing responses. An international survey and a detailed case study.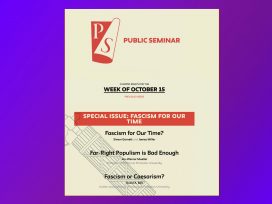 Public Seminar 15 October 2020
Is it accurate historically to apply the term 'fascism' to America under Trump? And is to do so strategically astute? A special issue of 'Public Seminar' weighs in on the debate over the f-word. With contributions from Jan-Werner Müller, David Bell, Natasha Lennard and more.