Creating the commons in Moldova: The current state of play
The constant worsening of the overall situation in Moldova, tied to scandals associated with poor political and economic governance as well as insufficient funding for culture – all this (and many other problems) have prompted the country's cultural actors to think about alternative ways of organizing, collecting funds and mobilizing support, building trust and creating sustainable cultural projects.
New forms of resistance are therefore becoming apparent in the face of the double pressure that comes on the one hand from the retreat of the state from the cultural sphere (causing funds available for culture to shrink and the closure of many public cultural institutions, especially in poor and disadvantaged areas), and on the other, from markets (i.e. the pressure for cultural institutions to become "efficient" and "competitive").
Cultural actors have started to use innovative practices such as managing and sharing common spaces (like Zpace), using public spaces – squares, green areas – as cultural spaces (one example of which is the Open Flat, a replica of a Soviet era flat that's located in front of the Department of Culture of Chişinău and serves as an open gallery, cinema and venue for lectures and presentations), and re-using industrial and architectural heritage (the Zemstvei Museum and the Spalatorie Theater).
Although these practices were not framed in the language of commons and communing, they clearly represent instances of acting in a way that fosters and nurtures the commons. These practices also challenge existing cultural and economic practices and invite reflection about the present and the future of culture.
More on related cultural practices in Vitalie Sprinceana's full-length article
Published 13 May 2016
Original in English
First published by Eurozine
Contributed by European Cultural Foundation © Vitalie Sprinceana / European Cultural Foundation / Eurozine
PDF/PRINT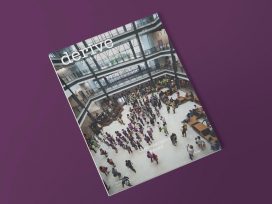 Urbanist magazine 'dérive' on emancipating Brazilian museology; the potential for Polish cultural centres; Swiss commons as a transferable prototype; and post-explosion Beirut.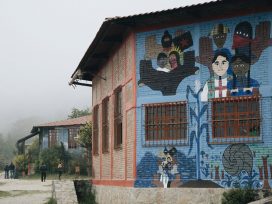 Instead of uniformity, commoning urban spaces offers an inclusive life, open to differences. Through self-managed initiatives, the 'right to the city' becomes the right to collectively produce it through creative cooperation.