Between the body and society
New Humanist 3/2021
In 'New Humanist': articles on the economics and ideology of obstetric violence; why the UK has not yet legalized assisted dying; and what the shutting down of sex work platforms means for sex workers.
New Humanist, Zoe Holman investigates childbirth and obstetric violence. Modern medicine comes under scrutiny: 'Many women find themselves at the mercy of the ideological or financial priorities of medical professionals and pressured into one form of birth or another, without the space to make their own informed decisions about their bodies,' writes Holman.
In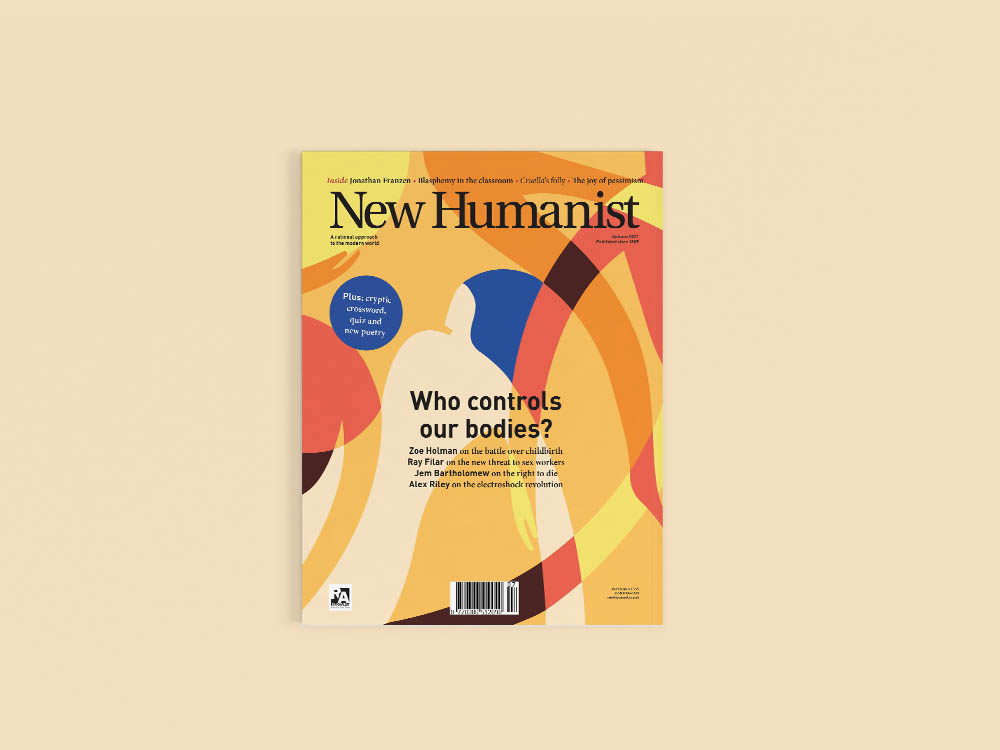 Several European case studies present a complicated picture of medical trauma. The caesarean section, a surgical procedure once considered an emergency alternative to natural delivery, has become more common. 'The WHO recommends a caesarean rate of around 10–15 percent. The average among EU member states is 25 percent. Reported rates in Greece, however, are well above half'.
In the UK, on the other hand, the C-section is described as 'the rich women's alternative, for those who are "too posh to push".' Instead, 'at least 9,000 women are left with life-long faecal incontinence from birth injuries every year,' caused by medical intervention, for example, with forceps or performing episiotomies. 'Babies were never dropped by storks, and the artificial womb is still a vision of the future,' writes Holman. 'While women's bodies are at risk in the birthing process, it is women who must be at the centre of decision-making.'
Assisted dying
Assisted suicide for the terminally ill is a sensitive topic receiving renewed impetuous since the COVID-19 pandemic, writes Jem Bartholomew. While most European countries now have assisted dying laws, the practice is still illegal in the UK. The government's recent move to legalize travel to other countries for the purpose of assisted dying is being seen by some groups as a step towards legislation.
But the lobby to maintain criminalization is still strong. Three arguments remain key: disability benefits and palliative care are inadequate and should be improved; patients who feel like they are a burden on their carers may look for an earlier death; and safeguards that protect people from malicious families are impossible to implement.
A bill on assisted dying will have its second reading in the Upper House on 22 October. Although its chances of passing are slim, campaigners are hoping that the government eventually buckles to public pressure, writes Bartholomew: 84 percent of people in the UK are now in favour of assisted dying.
Adult enterprise
Whether aimed at protecting women or enforcing public morality, the criminalization of sex work won't make it go away, writes Ray Filar. Online platforms for advertising sexual services are indeed exploitative, but they also offer sex workers safety and independence.
'It's a vicious circle: when criminalization removes sex workers from public discourse, anti-sex-worker lobbyists are able to claim they are voiceless. To end this, it is vital to see the attempted crackdown on online platforms as an issue of worker solidarity: for sex workers, and all workers.'
This article is part of the 16/2021 Eurozine review. Click here to subscribe to our weekly newsletter to get updates on reviews and our latest publishing.
Published 13 October 2021
Original in English
First published by Eurozine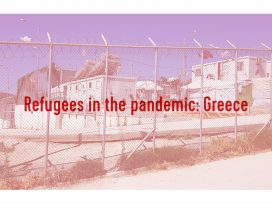 Refugees on Greek islands during the coronavirus crisis
Social distancing is impossible when 1200 people share a single tap. The Greek government is using the pandemic to segregate refugees from citizens but hasn't provided the means for prevention. If this politics of abandonment continues, grossly overcrowded camps will become death traps. The Eurozine miniseries reports from Greece.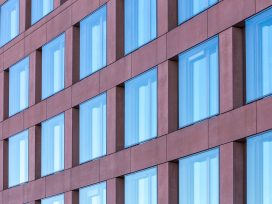 Representation and democracy in German public service broadcasting
Calls to reform Germany's public service broadcasters have been intense following the ARD corruption affair in 2022. A culture of corporate democracy substitutes genuine representation, while rigid hierarchies invite abuses of power. Greater civic participation must be enabled at all levels.