The grey zone between war and peace
Russia and Turkey have moved from confrontation to cooperation. But their shared interests have had deleterious consequences for the Kurds in Syria and Crimean Tatars in Ukraine. Tensions continue in Nagorno-Karabakh and Libya. And their support for right-wing authoritarianism in the Western Balkans is undermining liberal democratic values.
The relationship between Russia and Turkey is riddled with ambiguity. The two former empires are both partners and competitors: in the Middle East, the Southern Caucasus, as well as in the Balkans. Yet, historical memories and present-day divisions notwithstanding, Moscow and Ankara have managed to identify overlapping interests and build positive ties while containing conflicts. In less than a year, presidents Vladimir Putin and Recep Tayyip Erdoğan went from tenuous cooperation, through outright confrontation after the downing of a Russian jet by a Turkish F-16 in November 2015, to a reinvigorated partnership. 
In the aftermath of the failed coup in Turkey on 15 July 2016, relations flourished anew. Moscow and Ankara are cosponsors of the Astana talks on Syria, while their militaries work side-by-side on the ground. Energy cooperation, dating back to the 1990s, is in full swing with the TurkStream natural gas pipeline complete and the Akkuyu nuclear power plant making headway. Trade flows freely and Russian tourists flock to Turkey's Mediterranean coast as they have done for years. 
Meanwhile, Russian-made S-400 surface-to-air missiles delivered to Ankara are straining relations with the US. Estranged from the West, the Turkish government has rebuffed the sanctions against Russia and opted for engagement instead. Putin and Erdoğan have turned into something of a double act in international politics, meeting frequently and taking up joint diplomatic initiatives. Western pundits and Turkish oppositionists alike draw a parallel between Erdoğan's authoritarian rule and Putin's firm grip on power in Russia (overlooking a number of differences, too).
However, the recent crises in Libya, Idlib in northwest Syria, and in Nagorno-Karabakh came as a reminder of the issues dividing Turkey and Russia. In spite of these tumultuous conditions, Erdoğan and Putin have so far been successful in managing conflicts and maximizing shared interests. In the words of the Turkish president, 'like hot steel quenched in water, our bilateral relationship has hardened and strengthened with every failed provocation.' Similarly, Foreign Minister Mevlüt Çavuṣoğlu referred to Russia in 2018 as a 'strategic partner'.
How did we get here? What drives the relationship between Ankara and Moscow? What are the implications for the West?
The backstory
Turkish-Russian relations are usually thought of as the story of two larger-than-life individuals.  This view is warranted given the power Putin and Erdoğan wield as well as their imprint on landmark decisions such as the reconciliation in July 2016. Yet such emphasis on current leaders ignores historical precedents. Kemalists and Bolsheviks aligned in the early 1920s and maintained links through the interwar period. Turkish governments in the 1960s and '70s re-engaged with Moscow, receiving financial and industrial assistance on a considerable scale. Trade ties picked up in the late Cold War period, thanks to a natural gas contract signed by prime minister Turgut Özal in 1984, and into the 1990s. 
After the end of the Cold War, few would have predicted that Russia and Turkey would befriend one another. Ankara was staking a claim to leadership in Central Asia, the Southern Caucasus and even over the Turkic-speaking and Muslim communities within the Russian Federation itself. That was at odds with Moscow's ambition to defend the integrity of the state – challenged by separatist movements like the one in Chechnya – and to retain hegemony over the former Soviet Union. 
Turkey positioned itself as an advance guard of the West in Eurasia, with initiatives such as the summits of the Turkic state presidents and Black Sea Economic Cooperation (BSEC). The Turkish security establishment regarded Russia with suspicion on account of its links to hostile states such as Greece, Syria, Armenia and Iran. In 1997 and 1998, the prospective delivery of Russian-made S-300 missiles to the Greek Cypriots prompted threats by Turkey's military that it would intercept Russian ships carrying the weapons. 
By the late 1990s, however, Russia and Turkey had succeeded in improving ties. In December 1997, the two governments signed an agreement on building a natural gas pipeline under the Black Sea, the future Blue Stream. Turkish construction companies were already implementing projects worth millions of dollars in the Russian Federation, while 'suitcase traders' imported large quantities of cheap textiles and consumer goods from Istanbul. The positive momentum gave shape to the Action Plan on Cooperation in Eurasia that foreign ministers İsmail Cem and Igor Ivanov adopted in November 2001. In the decade to follow, Putin and Erdoğan built on this inheritance. In 2004, Putin became the first Russian president to pay a state visit to Turkey. Six years later, High-Level Strategic Cooperation Council, a joint body bringing together the two governments, started regular meetings.
What brings Russia and Turkey together?
The rapprochement between Russia and Turkey has multiple causes: economic interdependence, convergent political culture, and geopolitics. 
Thanks to natural gas, Russia (a major exporter) and Turkey (a consumer) have seen their energy systems become increasingly intertwined. Traditionally, Turkey imports around half of its gas from Russia, a proportion which has been declining in recent years. After visas were abolished in 2011, Russians quickly became one of the largest groups of tourists to the country, surpassed only by the Germans. Tens of thousands of Russian citizens own property along the Aegean and the Mediterranean coasts. 
Shared political features play a significant role in bringing Russia and Turkey together. Both countries share a political culture prioritizing the state's security and sovereignty over individual rights. In the 1990s, they started to accommodate one another over sensitive issues such as the Kurdish question and Chechnya. For instance, in early 1999, President Boris Yeltsin and Prime Minister Evgeny Primakov overruled the Duma with regard to the request by Abdullah Öcalan for political asylum. The leader of the Kurdistan Workers' Party (PKK) had sought refuge in Moscow, following his expulsion from Syria after Turkey threatened military action. 
A year later, Prime Minister Bülent Ecevit declared the second war in Chechnya was Russia's domestic business, after meeting Vladimir Putin, who had already been anointed as Yeltsin's successor. Putin's strongman rule, defence of national interests against western encroachment and top-down modernization of society have always appealed to Turkish elites and society, transcending the secular/religious divide. In the 2000s, factions in the Turkish military and bureaucracy, who were opposed to the EU-promoted liberal reforms and resentful of US foreign policy, embraced Eurasianism and argued for an alliance with Russia. Originally at odds with Erdoğan, in the mid-2010s they shifted their loyalties to him. 
Confronted with a resurgent Russia, Ankara has preferred to engage rather than pick fights. During the 2008 war in Georgia, for instance, it kept its allies at a distance, eager not to antagonize Moscow. Policymakers in Ankara assessed that, in case of an escalation, Turkey would be left by the US to fend for itself. Having invested in the Black Sea Naval Force, a regional alternative to NATO, Ankara launched the Caucasus Stability and Cooperation Platform, which aimed at reassuring Moscow and keeping western powers at arm's length. 
Similarly, even if it condemned the annexation of Crimea in 2014 and showed sympathy for the plight of fellow Tatars in the peninsula, Turkey opposed western sanctions. Since then, Ankara has been pursuing an intricate balancing act between the West and Moscow, seeing itself as a third pole rather than an extension of the Atlantic Alliance. With Russian military deployments in Syria, the South Caucasus and especially Crimea, Turkey finds itself encircled and vulnerable. Though Ankara contributes to NATO's 'tailored forward presence' in the Black Sea and supports the pact's enlargement to the Western Balkans as well as to Ukraine and Georgia , it does so largely under the radar.
A final factor is Turkey's strained relations with the US and the EU, particularly after the 2016 coup attempt, coupled with Russia's intervention in Syria. Ties to the US and Europe have deteriorated and are now largely transactional. As a consequence, Russia's appeal is on the rise. Erdoğan has been the main protagonist in this story. He blamed foreign powers for the Gezi protests (a failed 'coloured revolution' of sorts), resented the Obama administration's failure to enforce its 'red lines' after the Syrian regime used chemical weapons against civilians, and portrayed the Fethullah Gülen movement, linked to the coup attempt on 15 July 2016, as stooges of the US and Israel. 
The collapse of the Kurdish peace process in the summer of 2015 and the renewed fighting between the government and the PKK further poisoned relations with the US. In 2014 the US had aligned itself with Syrian Kurds, who were fighting the self-proclaimed Islamic State. Turkey sees the so-called Syrian Democratic Forces – whose core is formed by the Kurdish People's Protection Units – as a proxy of the PKK. Although Russia has its own links to the Syrian Kurds and, unlike the West, never listed either the PKK or its offshoots as a terrorist organization, it greenlighted Turkey's incursions into northern Syria in 2016 and 2018 (operations 'Euphrates Shield' and 'Olive Branch').
Turkey has proved an essential interlocutor for Russia in the Middle East. Ankara is critical of the Kremlin's bid to leverage military gains in Syria to secure a power-sharing agreement, cement Assad's rule and underwrite Russia's long-term interests. Turkey is a bridge to various factions of the armed opposition and some of their backers across the region. The Russia–Turkey–Iran triangle cosponsoring Astana talks on Syria has been one of Moscow's crowning achievements.
Russian-Turkish rivalry
Despite security cooperation, Russia and Turkey are not allies. Rather, they compete in the grey zone between war and peace, avoiding a head-on collision while trying to make gains at the other's expense. 
A case in point is Idlib, the last remaining rebel-held enclave in northwest Syria. In September 2018 Putin and Erdoğan brokered a deal under whose terms the Turks would demilitarize the area – meaning neutralization of radical militia – in exchange for a ceasefire. Home to some three million, including internally displaced civilians, Idlib poses the threat of a massive refugee flow to neighbouring Turkey. The situation came to a head in late 2019 and in the early months of 2020. Russia's airforce gave full backing to a Syrian regime offensive aimed at recapturing the entire area. Fighting pushed Moscow and Ankara dangerously close to the brink, as Turkey ramped up its military presence and took on Assad's forces. On 27 February 2020, thirty-four Turkish soldiers were killed in an air strike that may have been carried out by Russian planes. However, Ankara lay the blame on the Assad regime and sought to engage Moscow. 
Russia, meanwhile, stood on the sidelines as Turkish drones took a heavy toll on Assad. It also guaranteed the security of Turkish observation points that had remained behind front lines and were surrounded by the regime. Yet another summit between Putin and Erdoğan (5 March 2020) produced a ceasefire, which essentially partitioned the Idlib area and launched joint patrols along the critically important M4 highway linking Latakia and Aleppo. Turkey was spared a major influx of refugees while Russia obtained Ankara's tacit agreement for transferring strategically located chunks of the enclave to the Assad regime. Still, the situation remains tense and could explode anew. 
Russia and Turkey found themselves at odds in the conflict in Libya as well. While Erdoğan threw his weight behind the Government of National Accord in Tripoli, Russia has given tentative support to General Khalifa Haftar based in the country's east. In late 2019 Ankara despatched heavy weaponry and drones, instructors and mercenaries (including at least 2000 Syrian militiamen); it also deployed its navy off the coast of Libya and has been using intelligence-gathering capabilities to repel a rebel offensive against the capital. By May 2020 the pro-government forces had delivered a defeat to Haftar's forces, which were backed by Russian mercenaries from the Wagner Group. Russia doubled down on its support for the renegade general, who dug in within central Libya, including the city of Sirte, which holds the key to Libya's rich oil deposits. The stalemate paved the way to a ceasefire in August 2020 and the formation of a unity government under UN auspices. However, the situation is by no means stable. 
Another flashpoint is Nagorno-Karabakh. The border conflict between Azerbaijan and Armeniain April 2016 coincided with the standoff between Putin and Erdoğan over the downing of a Su-24 at the Syrian border. At the time, Russia and Turkey avoided being dragged into the fighting; but when even more vicious fighting started in September 2020, Turkey unprecedentedly deployed Syrian mercenaries, military instructors, drones and, according to allegations, its own airforce. 
The war wrong-footed Russia, as it exposed its waning influence in its own backyard, its inability to restrain Armenia and Azerbaijan, as well as the limited relevance of its defensive alliance with Yerevan. Turkey, on the other hand, scored points at Russia's expense thanks to the territorial gains made by the Azeris. A ceasefire brokered by Putin on 9 November led to the insertion of a 2000-strong Russian peacekeeping force. Turkey, meanwhile, set up its own military monitoring point, floating plans for permanent bases in Azerbaijan. Erdoğan attended the victory parade in Baku, a testament to the reinforced Turkish-Azeri security relationship.  
Turkey and Russia do not see eye to eye on Ukraine either. Ankara does not recognize the annexation of Crimea and has invested in economic and strategic ties with Kyiv. The Ukrainian military has acquired Turkish drones and would like to develop joint defence industrial projects.  Erdoğan seeks to balance Russia in the Black Sea through deepening cooperation with Ukraine. At his meeting with Ukrainian president Volodymyr Zelensky (12 April 2021), he called for the 'de-occupation of Crimea as well as the Donetsk and Lugansk regions'. The summit took place while Russia massed troops and heavy weaponry along the Ukrainian border. However, Turkey limited itself to offering diplomatic support as well as material assistance to internally displaced Crimean Tatars. Going forward, it is unlikely to gamble and intervene directly in Ukraine as it did in Nagorno-Karabakh.
On both its southern and its eastern borders, the EU is faced with two ambitious powers, which readily use hard power to project influence. Moreover, Russia and Turkey have both made inroads into the Union's 'inner courtyard', the Western Balkans. Moscow has leveraged ties with local leaders, political parties, business elites and civic actors to obstruct NATO and EU enlargement. Ankara, for its part, plays the role of a historic protector of Balkan Muslims, reinforcing the identity cleavages that western policy seeks to bridge. Both Russia and Turkey jointly undermine democratic rule, but also benefit from indigenous authoritarian tendencies. While the EU lacks the political will or the military means to intervene in Nagorno-Karabakh, Syria, or Libya (where several of its member states also play a significant role), the candidate countries in the Western Balkans are a different story.  
In order to counter malign foreign influence, the EU should focus on the enabling conditions: democratic decline, economic stagnation and the rule of law deficit. As in the past, its winning suit is the promotion of good governance and accountability, as well as economic growth and development. 
This article is based on a chapter in the forthcoming book: Dimitar Bechev, Stanislav Secrieru and Nicu Popescu, eds., Russia Rising: Putin's Foreign Policy in the Middle East and North Africa (London: Bloomsbury, 2021). 
Published 12 May 2021
Original in English
First published by Eurozine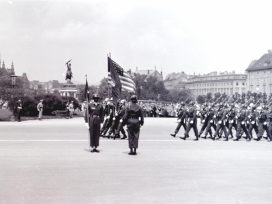 The myth of Austrian neutrality
While Sweden and Finland join NATO, Austria clings to its neutrality as a higher good. But as the Austrian example makes plain, neutrality is a reaction and not the outcome of a sovereign action. To remain neutral is to let the aggressor carry on in the hope that you will avoid harm yourself.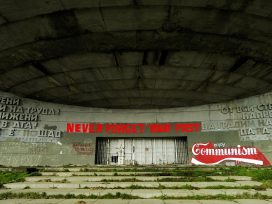 Bulgaria will go to the polls on 2 April for the fifth time in two years, without there being any prospects of a resolution to the stalemate between liberal and pro-Russian forces. Caught in permanent election mode, the country is becoming increasingly isolated from Europe, while authoritarian influences gain ground.