The Institute for Human Sciences (IWM)
The Institute for Human Sciences (IWM) is an independent institute for advanced study in the humanities and social sciences. Since its foundation in 1982, it has promoted intellectual exchange between East and West, between academia and society, and between a variety of disciplines and schools of thought. In this way, the IWM has become a vibrant center of intellectual life in Vienna.
Browse all articles and focal points published in Eurozine in collaboration with the Institute for Human Sciences below.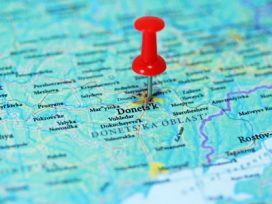 The focal point 'Eurasia in Global Dialogue' responds to challenges posed by the increasing isolation of a number of countries in the Eurasia region (Turkey, Russia, Georgia, Armenia, etc.), which is the result of these countries' international and domestic politics. In this situation, it is more important than ever to keep their intellectual elites in touch with the West.
---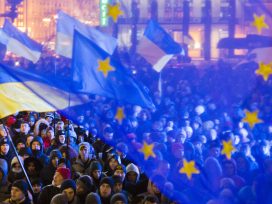 Post-revolutionary Ukrainian society displays a unique mix of hope, enthusiasm, social creativity, collective trauma of war, radicalism and disillusionment. With the Maidan becoming history, the focal point 'Ukraine in European Dialogue' explores the new challenges facing the young democracy, its place in Europe, and the lessons it might offer for the future of the European project.
Projects and publications