Scratching at the surface of Mark Rutte
Dutch Review of Books 1/2021
'Dutch Review of Books' profiles Holland's teflon PM, whose chances of re-election in March appear undamaged by the childcare benefits scandal that forced his resignation last month. Also: books on Suriname and the history of the Dutch slave trade.
From revolution to masturbation
Eurozine Review 02/2021
Subscribe to our weekly newsletter
In Dutch Review of Books, Jouke Huijzer considers 'the meaning of Mark Rutte'. The Dutch prime minister's third government collapsed in mid-January, just two months before new elections in March, amidst a massive childcare benefits scandal. Between 2013 and 2019, the Netherland's national tax office was revealed to have wrongly accused an estimated 26,000 parents of benefit fraud, using ethnic profiling to identify suspects and literally destroying families as a result.
Although Rutte hangs on as caretaker PM, one might assume he is in dire straits. His failures also include incoherent measures for combatting COVID-19 – an inefficient vaccination programme that has left the Netherlands at the bottom of international rankings – and last week's wave of rioting against curfew restrictions. However, polling shows that Rutte's party, the liberal VVD, is as popular as ever, making it highly probable that he will return as PM. How is that possible?
Huijzer follows several lines of inquiry: Rutte's early inclinations towards a 'Green Right', comparisons with Sarkozy and Cameron, and more recent populist statements. The thread holding it all together is a consistent lack of depth: the smile that never drops, his famous comment that political vision 'is an elephant blocking the view' and lately the 'Rutte-doctrine', as it has become known. A conscious habit of not documenting discussions between officials and members of the government, the latter has enabled a 'loss of memory' that has served Rutte well on more than one occasion. Rutte, Huijzer argues, is nothing new; rather, he is the culmination of a decades-old attitude among Dutch elites 'that is almost apolitical'.
Responding to the riots, Rutte said that he wasn't interested in sociological explanations. But, as sociologist Johan Heilbron argues, the inequalities exacerbated by the corona crisis are the consequence of a decade of liberal government. As an eager tax haven, the Netherlands plays its part in the growth of extreme wealth for the already superrich. Like the US, with which it compares in terms of inequality, the Netherlands has seen a dramatic increase in billionaires – those all-too-mythical figures who have never really earned the extra zeroes to their names.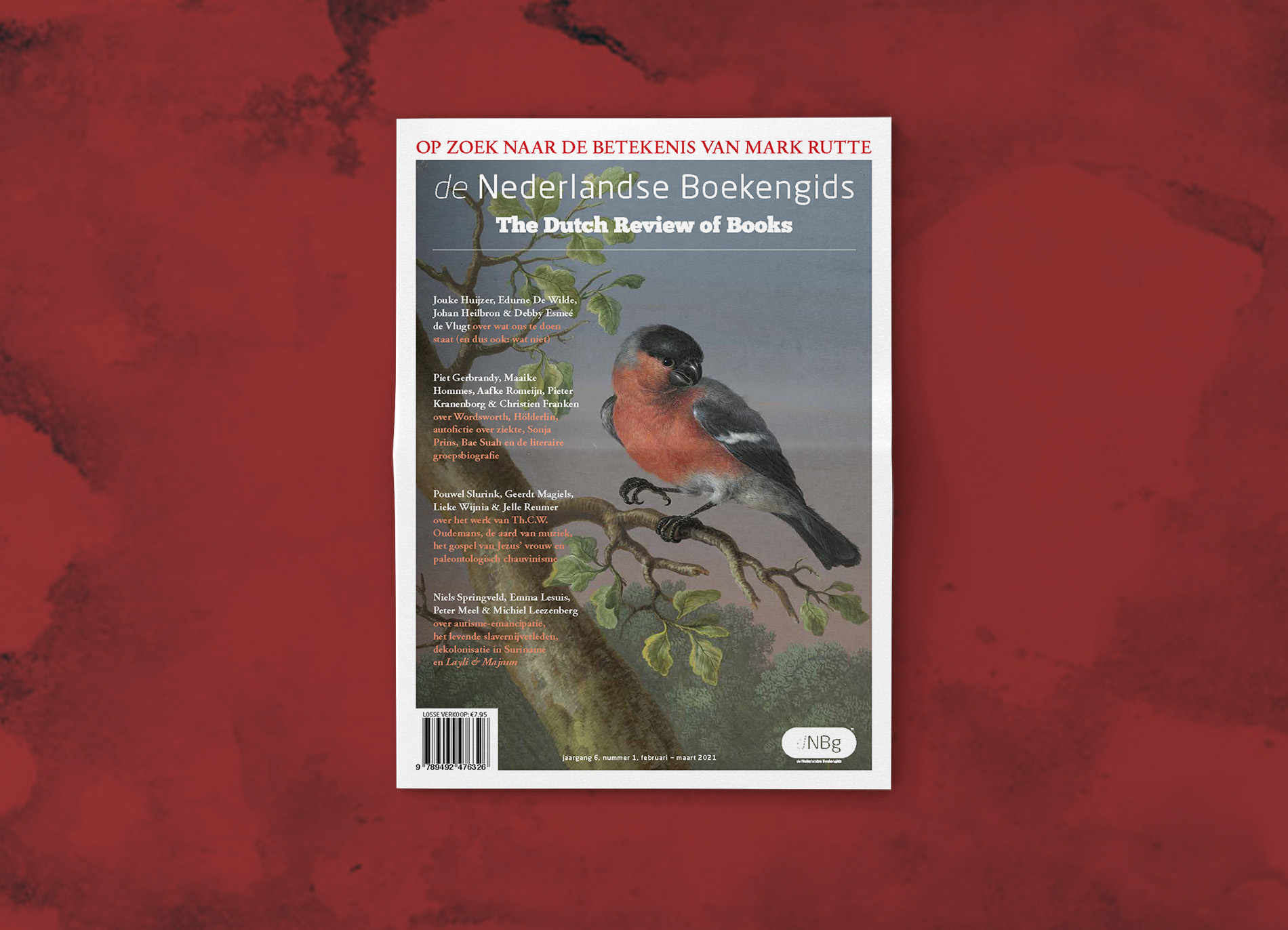 Decolonization
Also like the US, the Netherlands has a history of slave trading. Only recently have debates around slavery, de-colonialization and the heritage of racism taken centre stage in the Netherlands. The institutional racism laid bare by the child benefits scandal is the latest evidence that this past continues to impact on the present.
In a review of books on Suriname, Peter Meel discusses the complicated relation between the South American republic and its former colonist. Meel starts with Anton de Kom's re-issued anti-colonial classic Wij slaven van Suriname (We Slaves of Suriname, 1934) 'a disturbing essay that remains relevant after 86 years'. And Emma Lesuis recounts how she set out to search for the past of her ancestors, who were sold as slaves and taken to Suriname. Reading Lianne Damen's novel De smeekbede ('The appeal', 2020), a contemporary novel about slavery, Lesuis combines personal experience, literature, history and debates about de-colonization.
This article is part of the 2/2021 Eurozine review. Click here to subscribe to our weekly newsletter to get updates on reviews and our latest publishing.
Published 3 February 2021
Original in English
First published by Eurozine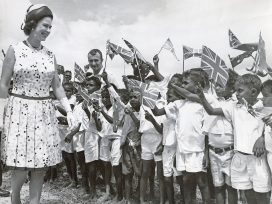 Britain's royal family seeks to preserve the myth of the 'neutral monarchy' by blocking access to the archives. But as historians of the Commonwealth further investigate Britain's colonial past, Buckingham Palace will not be able to maintain its tight control of the historical narrative.