Myths of shock therapy
Philipp Ther talks neoliberalism's toll on the peripheries
After '89, the ideology of 'free' markets prevailed not just in eastern Europe, but also in the West. The consequences were particularly evident in the wake of the 2008 financial crisis and the 2010 euro crisis. What effect did the economic restructuring have on the European project and what are the key issues facing Europe today?
Contra the myths of 'shock therapy', economic transformation after '89 was not a one-way street. Rather, argues Philipp Ther, it is better understood as a set of 'neoliberal feedback loops' between East and West. Transnational convergences accompanied growing internal inequalities, the partial success of neoliberalism taking its toll on the peripheries.
Economic historian Philipp Ther of the University of Vienna gave a lecture at the 30th European Meeting of Cultural Journals 'Europe '89: The promise recalled', 2 November 2019 in Berlin.
Read Ther's corresponding article in Eurozine:
The transformation of Germany and east central Europe after 1989
Find more videos and articles from the Eurozine conference 'Europe '89: The promise recalled', 1-3 November 2019 here.
Published 3 February 2020
Original in English
First published by Eurozine
© Philipp Ther / Eurozine / Heinrich Böll Stiftung
PDF/PRINT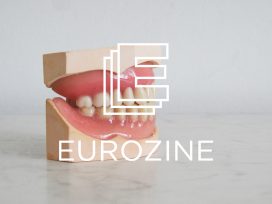 This year's Eurozine conference is taking place online. Those suffering from Zoom fatigue need not worry: we will be providing our followers with a combination of condensed conversation, exciting speakers and open debate. Because now, more than ever, we need to cut through the noise.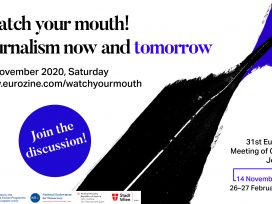 31st European Meeting of Cultural Journals
Are you concerned about press freedom and integrity in central eastern Europe? The 31st European Meeting of Cultural Journals, livestreamed from Budapest on Saturday 14 November, gives you the chance to hear journalists from the region speak about their current predicament and responses.