Monter sur les montagnes russes
Depuis le référendum d'indépendance de l'Ukraine en 1991, le pays a connu son lot de hauts et de bas. Au cours des trente dernières années, les artistes ukrainiens ont exploré les questions d'identité parmi les ruines de l'utopie, mais n'ont été reconnus que récemment.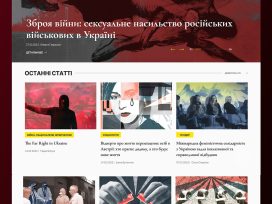 Sexual violence as a Russian weapon of war: exceptional brutality and widespread use as means of terrorising the Ukrainian population. Also: ambivalent attitudes to home among Ukrainian refugees; and women's voices on the reconstruction debate.