Let's make cabbage great again
Podcast: Vaccines in West Africa and whiteness in the East of Europe
How is whiteness constructed and why is it so fragile? What's at stake in discussing colonial memory for eastern Europeans? Do they actually eat a lot of cabbage? (Spoiler: they do. It's delicious.) Historian Aro Velmet, editor of the Estonian cultural journal Vikerkaar talks about his recent articles on medical history and colonial memory from Eurozine, and how Vikerkaar curates its very diverse issues.
Listen to this episode of Gagarin, the Eurozine podcast on Spotify, Apple podcasts, Castbox, Stitcher or Soundcloud.
Reads mentioned in the episode
Read Aro Velmet on how a yellow fever vaccination campaign went horribly wrong in the French colonies in West Africa.
A discussion with historians and curators about 'rendering race' and colonial legacy in visual culture.
Bart Pushaw on how Estonians, formerly classified as Asiatic people, re-categorized themselves as Nordic and European with rise of nationalism, colonialism and eugenics.
Room temperature: housing in crisis is a focal point co-curated by Aro Velmet.
And you can find more exciting reads on eastern Europe and how it's constructed. For a start, Mykola Riabchuk discusses  Milan Kundera's concept of the centre of Europe and its inherent flaws.
Enda O'Doherty also draws on Kundera's concept of Central Europe and the nostalgia for Europe in the works of five literary authors.
Réka Kinga Papp on the impossibility of a Central Europe.
And Timothy Garton Ash talks about the invention of eastern Europe.
Published 26 May 2021
Original in English
First published by Eurozine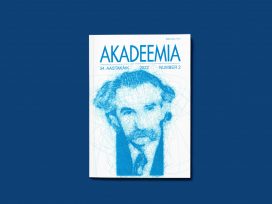 'Akadeemia' applies Lotmanian semiotics to today's societal concerns. Including a holistic view of digital fragmentation, integrating ecology into the cultural sphere and creatively rethinking educational practices.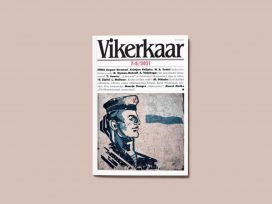 'Vikerkaar' on the overlooked aspects of war – from the long-term impact on veterans to conflicts that rarely receive widespread coverage but cause no fewer casualties.