Entering trans-human areas always requires a certain courage and decidedness, just like any serious ethical action, writes Esa Kirkkopelto. And a trans-human ethics may well provide an answer to the claim of transformation that planetary crises impose upon our lives today.
Imogen Tyler looks at how the manufacture of an asylum invasion complex within the public sphere aided the passing of UK legislation that reconstituted the refugee as a "national abject". That is, as a (likely bogus) asylum-seeker subject to destitution, detention and exclusion.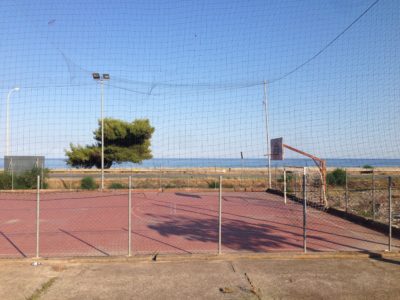 13 April 2017
The Riace model
Immigration surges and regional depopulation can cause crises for the communities affected. Yet in the small town of Riace in southern Italy, these challenges are being met simultaneously. The 'Riace model' opens up a better future for crisis-struck regions, explains Olav Fumarola Unsgaard.
What exactly does it mean to be a creature of language and desire? Psychoanalysis is careful to distinguish animal need, which can be fulfilled, from human desire, which can never be satisfied. But in the cultural sphere, argues Lilian Munk Rösing, the human/animal divide swiftly becomes blurred.