Podcast: Glänta's editorial scope
A conversation with Göran Dahlberg
Translation collaborations, philosophy parties, short videos, journals within journals – just some of the innovative means Glänta uses to reach beyond its base in Gothenburg, Sweden. Join Sarah Waring in peering around the cultural journal's door with editor Göran Dahlberg in this episode of Gagarin, the Eurozine podcast.
Having recently edited the English translations of three articles from Glänta's conceptual toolbox issue, editor Sarah Waring speaks with Göran Dahlberg, editor and member of the Eurozine Board of Trustees, about the cultural journal's ethos, editorial scope and its past, present and forthcoming content.
Listen to this episode of Gagarin, the Eurozine podcast on Soundcloud.
Subscribe to the podcast and leave a review so that more people can find us. You can also subscribe to our weekly newsletter, so you'll always know what's worth thinking about.
A toolbox of concepts
Whether from within or outside the system, 'old tools can find new uses and new tools can awaken old and forgotten knowledge'. Our Swedish partner journal Glänta has created a 'toolbox' which contains concepts for tearing down old societal structures and building new ones.
Göran Dahlberg's editorial:
Matilda Amundsen Bergström revisits temperance:
Miriam Rasch encourages idiots:
And Karl Palmås explores how time is suspended during crises:
Published 17 November 2020
Original in English
First published by Eurozine
Contributed by Glänta © Göran Dahlberg / Eurozine
PDF/PRINT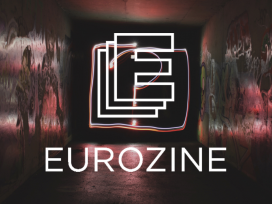 Corporate capture of the media by the state is not just an eastern European speciality, nor does it take place in an economic vacuum. The 31st European Meeting of Cultural Journals will be focusing on how political interference and market pressure are threatening independent publishing in Europe today.