Contradictions between ecology and economy
Esprit 3/2020
'Esprit' explores contradictions between the ecological imperative and dominant economic logic. Including articles on the false expectations of the European Green Deal; green business and consumer passivity; and why technical innovation is not enough.
Eurozine review 4/2020
Subscribe to the Eurozine Review and Newsletter!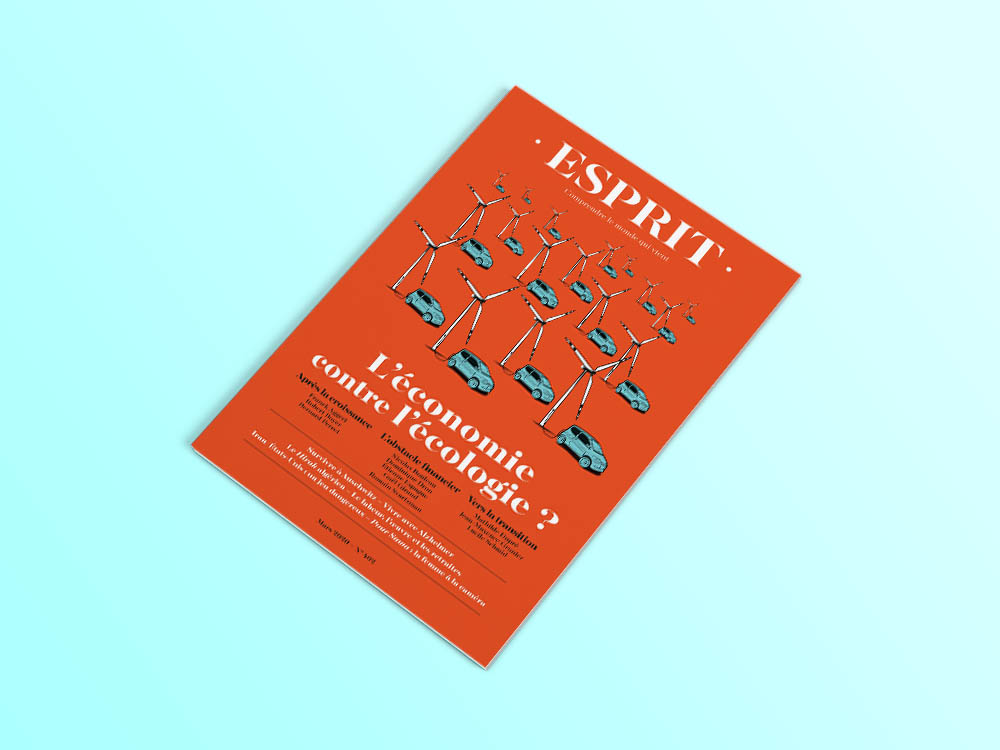 Ecological inaction, writes Gaël Giraud, is not caused by technology. 'For the most part, we have the technologies necessary to rapidly evolve our industries and our agriculture towards a low-carbon world, dominated by low-tech, short circuits, agroecology and recycling'. Instead, the real obstacle is 'financial and, therefore, political'.
The European Green Deal envisages at least a trillion euros of spending over ten years, around half of which would come from the EU budget. What about the other half? The member states will not contribute, predicts Giraud, leaving only the private sector. One solution would be to increase interest on loans intended to finance projects that have not received the 'green' label. But this still won't be enough: green investments are currently unprofitable. Carbon tax must also be raised and exemptions for polluting companies abolished along with public subsidies for fossil fuels.
Green business: Jean-Maxence Granier explores how businesses build their strategies upon the ecological sensitivities of consumers. 'Greenwashing' exploits a 'say-do gap', encouraging 'business as usual, rather than taking consumers at their word and helping them change their behaviour'. Looking at advertising and brand communication, Granier discusses the app Yuka, which allows consumers to scan food products to get clear information on the health impact of the products they consume. Apps like this have, at least, contributed to the growing need for transparency, he writes.
Also: Franck Aggeri argues that technical innovation won't be enough to 'decouple' growth and environmental damage. Responsible innovation 'requires new instruments of government, low-tech solutions and a change in lifestyles'.
More articles from Esprit in Eurozine; Esprit's website
This article is part of the 4/2020 Eurozine review. Click here to subscribe to our weekly newsletter, so to stay tuned on reviews and our latest publishing.

This article was published in cooperation with CAIRN International Edition, translated and edited by Cadenza Academic Translations.
Published 17 March 2020
Original in English
First published by Eurozine