African futures
Esprit 7–8/2020
In 'Esprit', African intellectuals move beyond the post-colonial question. Including Jean Godefroy Bidima on the traumas of the African past: how self-reflection can avert a future explosion. Also: Souleymane Bachir Diagne on the restitution of African artifacts and a Bantu reimagining of the museum, and Bruno Latour on 'geosocial class'.
In Esprit, African intellectuals move beyond the post-colonial question towards a new dialogue with Europe based on common humanity. Cameroonian philosopher Jean Godefroy Bidima traces how successive episodes of threat and opportunity, fear and euphoria have led to Africa's precarious present. Past traumas explain much of the cultural and intellectual present, while maladministration by local elites persists and new intrusions from East and West threaten.
Bidima also highlights the continuing limitations imposed by 'post-colonial' discourses in Africa – its 'symbolic debts'– and the way they 'exhaust its dynamic young population before their race has started'. He likens Africa to a primed powder-keg, subject to internal and external forces 'that inscribe and determine how tomorrow's Africa will be'. To 'cut the fuse' in time will require reflection and self-reflection. Only then will Africa's voice and 'contribution to the human family' be realized.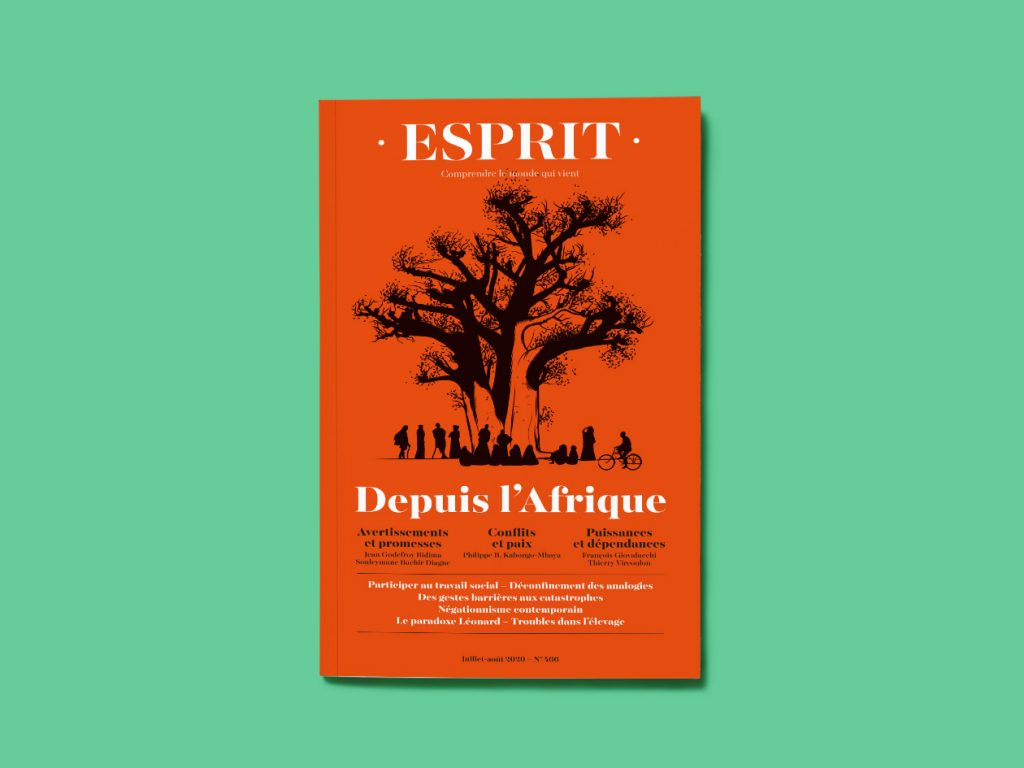 Restitution and re-imagination

Senegalese philosopher Souleymane Bachir Diagne focuses on the return of museum items to Africa: 'their restitution to the continent of their birth raises questions about the meaning of a "return"'. He argues for the need to 'reimagine the kinds of museums' that might best host such items. Instead of 'petrified', 'immobile', 'subjugated' displays, he proposes an approach derived from Bantu cosmologies. The interplay of Islamic and African cultures – the design of mosques in particular – shows how future museums might express 'a cosmology of continuing emergence'. Museums must reflect the mutability of their content, which embodies a 'metamorphosis in progress'.
Ecology and pandemic
Bruno Latour identifies the inadequacies of current models of government in the face of health and ecological catastrophe. He makes the case for profound changes to civil society, state power and the relationship between them. Policy reactions to COVID-19 show the limitations of mere containment. If ecological disaster is to be prevented, habitability and sustainability must guide society. Latour argues for a new biopolitics and the notion of geosocial class in order to overcome political disengagement, revive the body politic and redirect our outlook.
More articles from Esprit in Eurozine; Esprit's website
This article is part of the 15/2020 Eurozine review. Click here to subscribe to our weekly newsletter to get updates on reviews and our latest publishing.

This article was published in cooperation with CAIRN International Edition, translated and edited by Cadenza Academic Translations.
Published 26 August 2020
Original in English
First published by Eurozine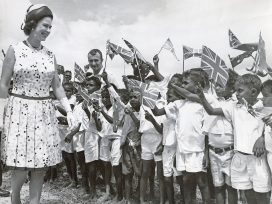 Britain's royal family seeks to preserve the myth of the 'neutral monarchy' by blocking access to the archives. But as historians of the Commonwealth further investigate Britain's colonial past, Buckingham Palace will not be able to maintain its tight control of the historical narrative.