23rd European Meeting of Cultural Journals
Linz, 13-16 May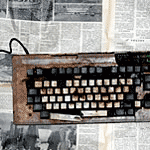 The 23rd European Meeting of Cultural Journals is taking place in Linz, Austria, this weekend. More than 100 editors, journalists and intellectuals are participating in the conference, which includes seminars, speeches and debates as well an exhibition open to the public displaying journals from more than 30 countries.
Under the heading "Changing Media – Media in Change", the conference is focusing on the state of the media in the wake of the digital revolution. The conference asks how recent political, social, economic and technological developments transform not only the concept of publishing but affect copyright legislation and free speech as well as the fundamental functioning of the public sphere.
Khaled Hroub, the director of the Cambridge Arab Media Project, will introduce the programme, followed by speakers and panellists including digital and network culture theorist Felix Stalder, director of the International Press Institute Alison Bethel McKenzie, communication scientist Tamara Witschge, and Belarusian blogger and publisher Iryna Vidanava.
The 23rd European Meeting of Cultural Journals is organized by Eurozine in cooperation with Lentos Kunstmuseum Linz. More information including conference programme.
Eurozine's focal point Changing media – Media in change compiles articles on a field experiencing profound and constant transformation.