Unmasking naked delusion
Tangent
Ever been had? Led to believe a lie, an untruth? Realized the con too late? It can happen to anyone. Deception is rife. But so too is delusion. 'Tangents', a new Eurozine editorial feature, takes a critical look at the duplicitous pair.
'But he hasn't got anything on,' said the child: the naked truth in the fairy tale The Emperor's New Clothes may be evident throughout but comes as a stark revelation; no one else had dared state the obvious.
Deception and delusion coerce to spectacular effect in Hans Christian Anderson's nineteenth century story. Fraudsters, posing as weavers, declare that only intelligent people can see their cloth. They prey on the emperor's vanity and everyone else's acquiescence.
The tale's morally uplifting conclusion advocates for candid expression against falsity and corruption, warning against pretension and collective denial. If only reality were so simple. Contemporary deceit can be especially tricky when fraught with delusional traits.
Truth and reason
Searching for a sense of truth while remaining open to new possibilities within shifting cultural landscapes is an imposing task. The rapidity of information that simultaneously stagnates through repetition doesn't help either.
It can be tempting to compartmentalize when seeking order from the content maelstrom. Concerted research efforts easily morph into random searches and punch-drunk fatigue soon overcomes curiosity. So how can the discerning reader be both selective and explorative?
New editorial feature
'Tangents' is a new Eurozine feature providing associative reading suggestions. The format mirrors that of print magazine issues. Editors and authors chose content from the archive. Each selection comes with a brief introduction and commentary.
Eurozine sources material from a diverse network of European cultural journals and associate partners. The website also contains many original language versions, but articles are regularly translated into English for an international audience. Original texts are also commissioned. The available pool is therefore vast and provides much scope for experimentation.
Launch selection
Unmasking naked delusion focuses on articles that touch on denials of reality. How can something naked be unmasked? The oxymoron is intentional. Those who now stand before us, as if naked, are often the perpetrators rather than victims of subterfuge. Sometimes the 'emperor' is a group rather than an individual, caught in collective denial, lacking self-awareness. In other cases, we are all hiding from the bare truth, deluded by a twisted consensus that absolves everyone of responsibility.
A diverse offering
None of the articles included in this tangent were written in response to a call about 'delusion'. Their main subjects include autocracy, national tradition, transnational feminist politics, Second World War commemoration and pathogen enemies. Writers published by Eurozine take bold steps to question assumptions and present new perspectives with integrity. Tangents invites readers to join in the exploration.

Tangent: Unmasking naked delusion
The Russia president, Vladimir Putin, subverts the fabled emperor's naivety. His denial of palace ownership is hard to believe, given Alexei Navalny's video evidence. Yet the sincerity of his claim to innocence is somewhat moot: the imposed term of his presidency, which now lasts until 2036, is more or less a lifetime arrangement. Has Putin indeed placed himself beyond scrutiny? Igor Torbakov uncovers the president's deluded taste for communism and empire.
'Both Putin – the "elected autocrat" – and his Kremlin courtiers – the newly minted "bluebloods" – eagerly embrace the entire "one thousand year" span of "glorious Russian history", styling themselves as direct heirs to both Soviet communism and the imperial era.'
Arnon Grunberg's investigation of Second World War commemoration ethics touches on the delusion of criminals and non-criminals. His experiences of teaching creative writing in an Arnhem prison provide stark yet sensitive reflection on the propensity of human behaviour for self-absolution.
'Any delinquent has the understandable urge to minimize their part in a crime and to present themselves, indeed, as a victim too.'
'It is comforting to amplify the monstrous attributes of a criminal because we'd never consider ourselves to be monsters.'
No collection of material on delusion would be complete without a piece about the ex-US president, the master of deception himself, Donald Trump. But don't be fooled: Philip Manow intricately reveals the inherent contradiction for any debate on democracy that divides society into those who are democratic and those who are 'undemocratic'.
'We thus see an inflation of exclusionary demands in the name of inclusion; a refusal of debate in the name of reason; a widening of suspicion in the name of tolerance; a "denial of coevalness" through the discovery of our fellow citizens as either exotic or plain stupid.'
Ah, Brexit! One of the biggest delusions so far this century. Even the colloquial name for the official 'UK European Union membership referendum', in failing to include Northern Ireland, is crooked. In conversation with Gerry Hassan, Patrick Wright traces the sorry trajectory back to delusions of colonial greatness and national tradition.
'The question for me, as we watched Margaret Thatcher get into her stride, was to understand how a selective idea of national tradition had become the willing and able attendant to a disruptive political project that was, in so many ways, fundamentally destructive of tradition.'
When protesters pitch righteous battles, they take the moral high ground. Environmental protesters are seen as much more honourable than climate change deniers, for example. Yet what of those situations where the well-meaning misinterpret the needs of others? Nikita Dhawan takes a rare critic look at the blind fervour of protesters and misguided aid workers.
'Fantasies of radical change through protest politics are getting a lot of young, urban, class-privileged people very aroused. … They think it is their duty to save the planet and demonstrate solidarity with marginalized groups, veiling the fact that they are complicit in the very structures they are contesting.'
And, finally, the denial that touches all of us: the flawed tendency to blame an errant pathogen for the health crisis we face, rather than our own actions.
'Instead of understanding the virus as a political actor that inherently belongs to the ecosystem we have co-constructed, … politicians around the world hasten to frame it as an external enemy.'
Published 28 February 2021
Original in English
First published by Eurozine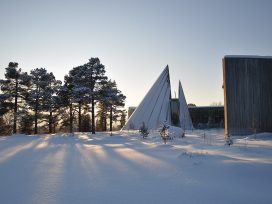 The original assembly in 12th century Spain was not a space for popular democracy, but for tough bargaining and long distance government. After 800 years of evolution and facing civilizational challenges, parliaments need to further transform to meet the moment and deliver on the promise of inclusion. Can watchdog parliaments gather enough steam to effectively restrain those in power?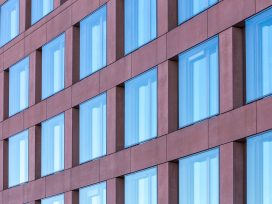 Representation and democracy in German public service broadcasting
Calls to reform Germany's public service broadcasters have been intense following the ARD corruption affair in 2022. A culture of corporate democracy substitutes genuine representation, while rigid hierarchies invite abuses of power. Greater civic participation must be enabled at all levels.