The Schuman show
Europe Day 2022 livestream
A late night lineup bursting the Brussels comedy bubble, a talkshow addressing the European media disconnect, a European Sentiment Compass, and more. Tune in to the 2022 Europe Day programme in Eurozine!
This year on Europe Day, peace and unity in Europe are at stake. Putin's war on Ukraine has brutally reminded us how relevant the founding narrative of the European Union and of Europe Day is. For over six decades, the European Cultural Foundation has advocated for and invested in a European sentiment, a feeling of mutual comprehension and solidarity between the peoples of Europe.
Today, there is no more urgent place to realise our European Culture of Solidarity than in Ukraine. The future of Europe is made right now in our response to the war on Ukraine. Therefore, our Europe Day 2022 is titled The Future is now!
On 9 May #EuropeDay22, the European Cultural Foundation offers a hybrid programme with talk show panels and a comedy lineup at De Balie in Amsterdam and in live stream. See the full programme at europeday.eu.
Published 6 May 2022
Original in English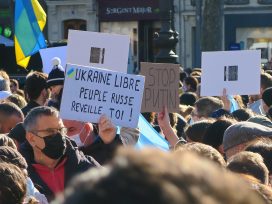 The Russian attack on Ukraine has plunged Europe into a security crisis. So far the reaction has been united. But quick-fix defence spending is one thing, a long-term strategic response quite another. Part of the series 'Lessons of war: The rebirth of Europe revisited.'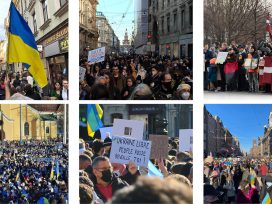 The rebirth of Europe revisited
Introducing a series on the implications of Russia's war on Ukraine for the future of the European Union, Eurozine co-founders Carl Henrik Fredriksson and Klaus Nellen contrast Europe's response today with opposition to the Iraq invasion in 2003.