The Schuman show
Europe Day 2022 livestream
A late night lineup bursting the Brussels comedy bubble, a talkshow addressing the European media disconnect, a European Sentiment Compass, and more. Tune in to the 2022 Europe Day programme in Eurozine!
This year on Europe Day, peace and unity in Europe are at stake. Putin's war on Ukraine has brutally reminded us how relevant the founding narrative of the European Union and of Europe Day is. For over six decades, the European Cultural Foundation has advocated for and invested in a European sentiment, a feeling of mutual comprehension and solidarity between the peoples of Europe.
Today, there is no more urgent place to realise our European Culture of Solidarity than in Ukraine. The future of Europe is made right now in our response to the war on Ukraine. Therefore, our Europe Day 2022 is titled The Future is now!
On 9 May #EuropeDay22, the European Cultural Foundation offers a hybrid programme with talk show panels and a comedy lineup at De Balie in Amsterdam and in live stream. See the full programme at europeday.eu.
Published 6 May 2022
Original in English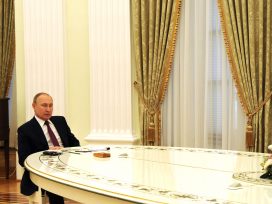 It was only after the annexation of Crimea in 2014 that NATO broke off cooperation with Russia. Until then, Ukrainians themselves were largely against NATO membership. To frame NATO as a security threat to Russia caters to Kremlin propaganda.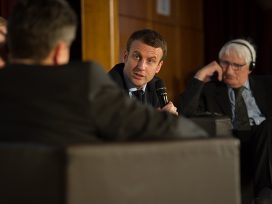 A discussion between Jürgen Habermas, Sigmar Gabriel and Emmanuel Macron
Emmanuel Macron has broken from entrenched definitions of right and left in France and based a programme on liberalization and social justice. Sigmar Gabriel, the German Social Democrat foreign minister, has also sought to bring together the conflicting wings of his party. Here, the two discuss the need for positive campaigning on Europe, and why the future of the Union depends on a combination of investment and reform. With an introduction by Jürgen Habermas.