The Czech love affair with the North
Host 6/2019
Host looks at the Czech fascination with the Nordic countries, which predates the Scandi-noir craze by more than a century. Also, two Wikimedians parse the EU's Digital Single Market Guidance, arguing that it will change the way the internet works – at least for
individual users.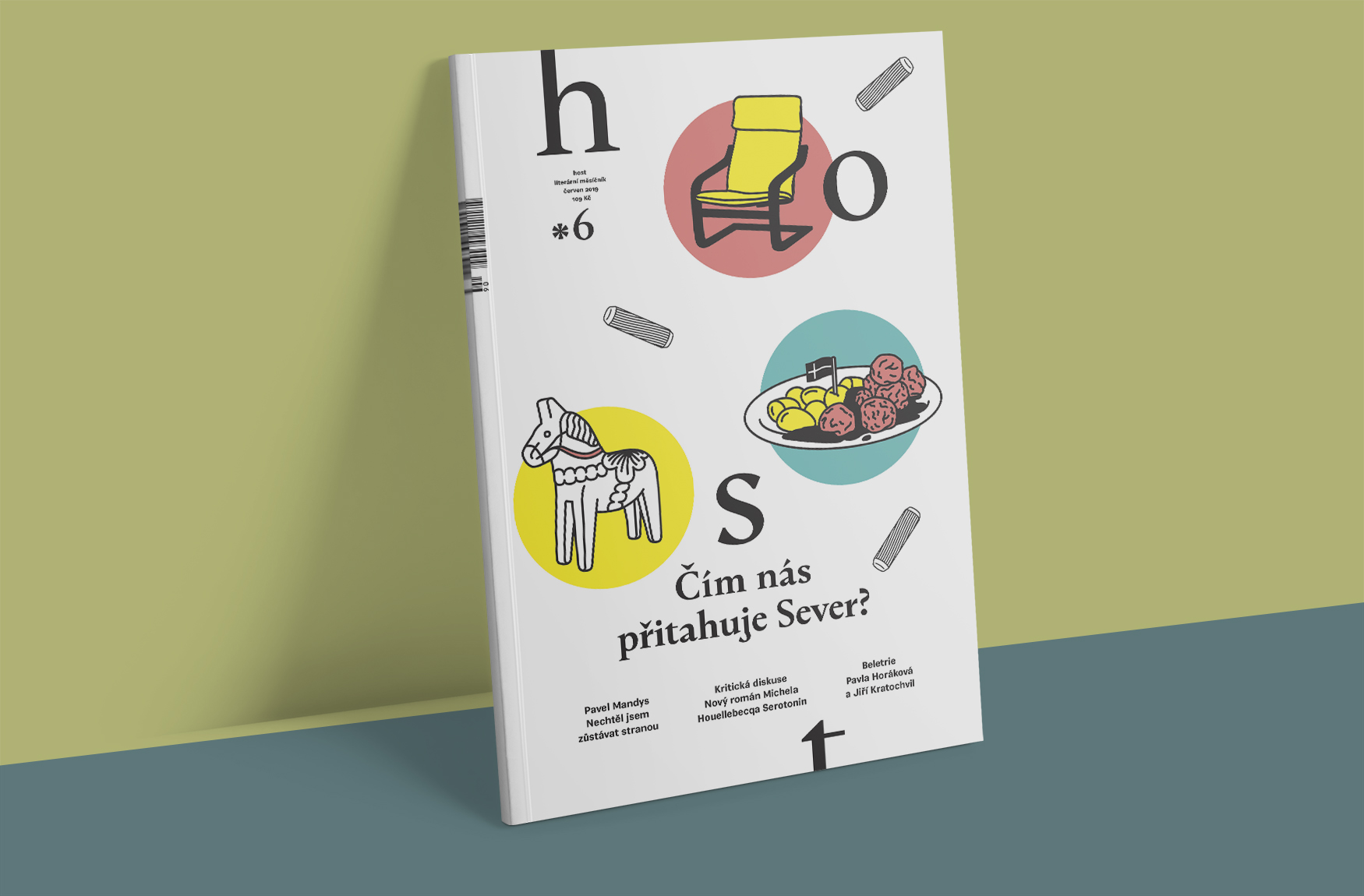 The Czech fascination with the Nordic countries predates the current Scandinavian crime fiction craze by more than a century. In Host, translator Daniela Mrázová traces the history of the unrequited Czech cultural love affair with the North back to the 1870s. Translations of romances by Emilie Flygare-Carlén and Marie Sophie Schwartz paved the way for Henrik Ibsen's plays and were followed by the Kalevala (the Finnish epic poem) and the works of Bjørnson, Brandes and Strindberg. In 1905, soon after the first skis were brought to the Czech lands from Norway, an Edvard Munch exhibition introduced Norwegian art; and in the interwar years publisher František Topič promoted interest in Nordic literature through a series called the 'White Books'.
By contrast, Czech literature remains little known in Scandinavia. Widespread knowledge of German among educated Czechs made it easier to acquire Nordic languages, argues Mrázová, while the challenging grammar of Czech has acted as a barrier in the opposite direction. The only way this trend might be reversed is through cultural promotion, as well as by attracting a larger number of 'courageous students who won't be put off by the difficulty of learning Czech, and continued efforts by courageous translators and publishers.' Meanwhile, Czech champions of Scandinavian culture should focus less on the mainstream, that is, 'fjords, crime fiction and modern furniture, because as soon as a cliché or myth arises, there is nothing more important than shattering it with a well-aimed blow.'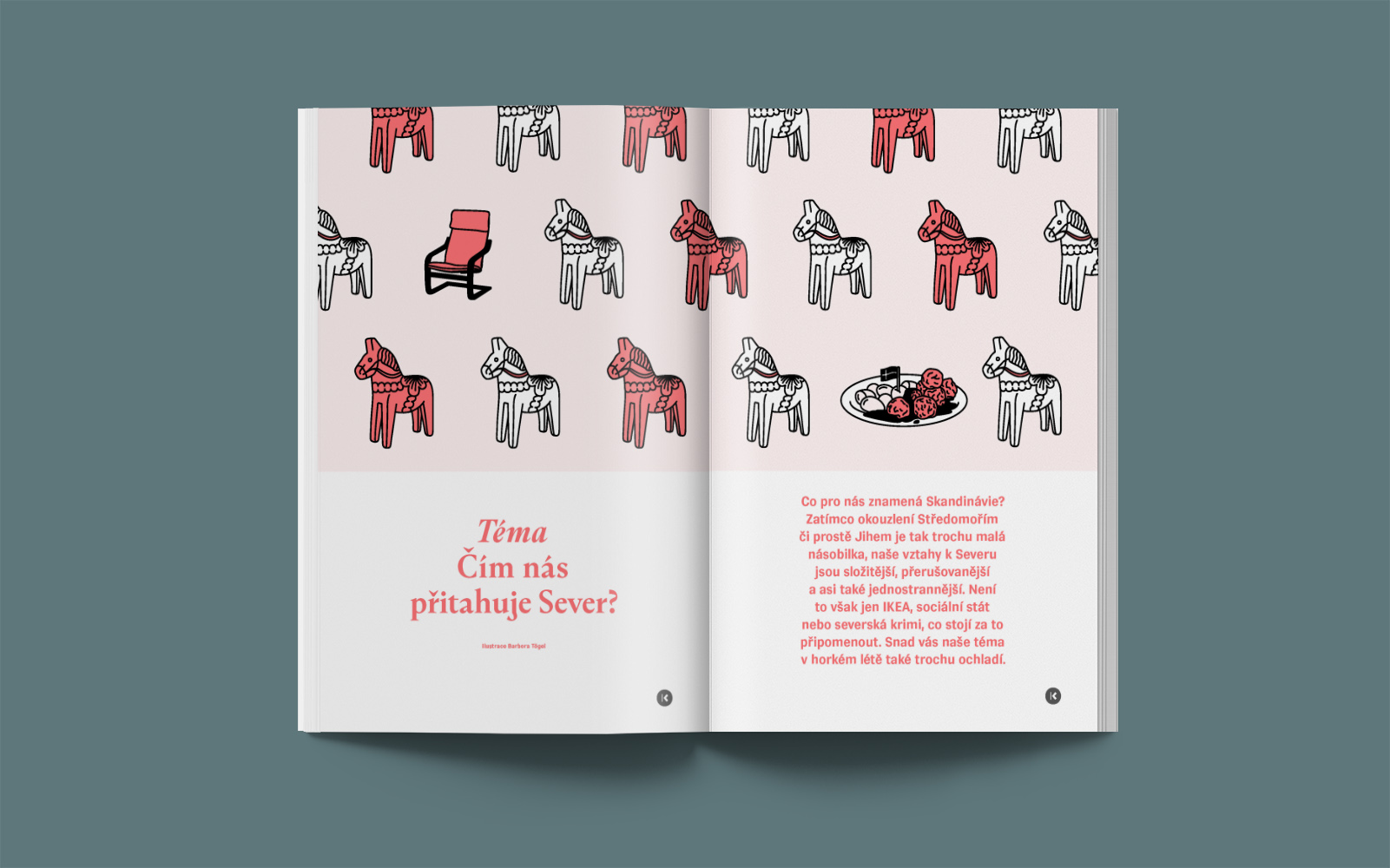 Greenland
Zdeněk Lyčka, a former Cezch ambassador to Denmark, talks about his lifelong interest in Greenland, which has drawn him to Knud Rasmussen's Greenlandic myths and legends. Martin Velíšek's celebrated illustrations of Lyčka's translation of the myths have been shown in Denmark, the Faroe Islands and Greenland. Although the majority of Greenlanders loved the exhibition, some were upset, complaining about 'being depicted naked when in fact they can afford to buy clothes, being showed as deformed although they are quite normal, and would not accept the explanation that these were caricatures'.
Net neutrality
Jan Loužek and Václav Zouzalík of Czech Wikimedia parse the Digital Single Market Guidance on the free flow of non-personal data, published at the end of May by the European Commission. The definition is so broad, they write, that it includes 'everyone who has ever taken a photo or posted something on social media'. While the guidance will change the way the internet works, it is unlikely to have a huge impact on authors' organizations and publishers, and even less on big players such as Google and Facebook. 'The impact on individual users, particularly independent authors and smaller internet services, will be seen only in a few years' time, when the full text has been incorporated into individual countries' legislation.'
This article is part of our 12/2019 Eurozine review. Click here to subscribe to our reviews, and you also can subscribe to our newsletter and get the bi-weekly updates about latest publications and news on partner journals.
Published 23 July 2019
Original in English
First published by Eurozine