Risking all in the fight for democracy
The imprisoned Belarusian opposition politician Maria Kalesnikava has been in a critical condition since the end of November. In October she was awarded an honorary professorship at the University of Salzburg. The philosopher Olga Shparaga, a fellow member of the exiled Coordination Council, pays tribute to a feminist legend.
It is a great honour and pleasure to speak to you here today about Maria Kalesnikava, a woman who has taken personal risks in fighting for a democratic future. Of course, it would give me even greater pleasure if Maria could be here with us, but, as you know, she is currently imprisoned in Belarus.
Risk and struggle
The 39-year-old musician, flautist, teacher and cultural manager took a big risk in May 2020 in agreeing to lead Viktar Babaryka's campaign team three months before the Belarusian presidential election on 9 August. When Babaryka was arrested in the middle of June, after 400,000 signatures had been collected backing his campaign, it was agreed that Sviatlana Tsikhanouskaya should run in the presidential election. Kalesnikava's support for Tsikhanouskaya was yet another risky step – perhaps her most significant.
The two women, together with Veronika Tsepkalo, who led Valery Tsepkalo's campaign, established a combined team. Their guiding ideas were equal cooperation, willingness to work with citizens, inclusion and the use of Internet technologies.
The triad of a heart, a fist and a victory sign became their overarching symbol; at one of their public appearances, Kalesnikava had formed a heart with her hands, Tsikhanouskaya a clenched fist and Tsepkalo a victory sign. Soon Belarusian artist Antonina S.'s image of a heart, fist and V-sign was being shared online and appeared around the country on posters, stickers and T-shirts. The 'trio' spent three weeks inspiring the people of Belarus with their campaign appearances. Their rallies in large and small towns were attended by tens or hundreds of thousands of Belarusians.
Struggle and inspiration
What made Maria Kalesnikava so inspirational? How did she win the people's hearts?
From June 2020 she reached out tirelessly via her YouTube channel to citizens, encouraging them to step forward as election observers. She commented astutely on current affairs and issued demands to Lukashenko. She showed citizens from all walks of life how much Belarusian society had already achieved and that it was now up to every single person to help shape the country's destiny. With her charismatic personality she showed that empathy, solidarity, optimism and self-belief are essential to make longed-for change a reality.
She never stopped repeating her central messages: 'We Belarusians are incredible', 'we must keep shaking, shaking, shaking' until the regime collapses. Her messages convinced everyone that the struggle for democracy may need a long time and that it can only be won together.
With her appeal to people power Maria Kalesnikava intuitively pinpointed what really determines the outcome of any revolution. As Asef Bayat has said about the Arab Spring, 'breakthrough comes only when the ordinary people turn to becoming extraordinary'.1
A feminist mission
Kalesnikava embodies the message of empowerment, both of society as a whole, expressed in practices of solidarity among all Belarusian social groups, and for specific members, especially women.
Kalesnikava sees herself as a feminist and has made women's advancement her mission, campaigning against widespread domestic violence and the professional 'glass ceiling'. In 2017, at a music festival in Minsk, she said, 'a few decades ago women were not allowed to join an orchestra. It gives me great joy to see that everything can change. Society is changing, we are all changing … We are seeing that each of us has a voice that can be heard. That is a miracle. When we come together to form small or large orchestras, when we set ourselves the tremendously inspiring goal of creating something together, then we will succeed in producing true masterpieces.'
And, in an interview in 2021, she added, 'it is outrageous that there is still no law on domestic violence in Belarus. At heart, the state's message is: do what you want to women, we will look the other way. The state legitimizes men's violent dominance over women. Why does the regime so shamelessly refuse to pass a law that would protect the lives and physical safety of women and children?'2 
Belarusian women identified strongly with Kalesnikava and the united team. They formed solidarity chains and later, in August 2020, women's marches. In an interview, women from the LGBT community explained Kalesnikava's influence: 'she has become a symbol of our visibility'.3
Masha, the homeland is calling!
Following the sham presidential election and three days of state terror, with more than 6,000 people across the country arrested, beaten and tortured, Tsikhanouskaya set up a Coordination Council to seek ways out of the political crisis. Kalesnikava was elected to the committee on 19 August, alongside Nobel Prize winner Svetlana Alexievich.
A day later the public prosecutor's office opened criminal proceedings against the committee's members for jeopardizing national security. All of the committee's representatives were prosecuted. But Kalesnikava continued to appear publicly in Minsk. On 30 August, the third Sunday of protests, she stood in front of the 'Wall', a barrier in front of the Palace of Independence built from special-purpose vehicles, defended by men in heavy riot gear. She shouted to the police officers: 'Look after yourselves, boys. We'll save you!'
Videos showing Kalesnikava facing the black-clad men in a white T-shirt, her hands in the shape of a heart, spread like wildfire on the Internet. The international press led with the pictures. Kalesnikava met the men on the other side of the barricade with respect, demonstrating above all else that they were equals. She thus acknowledged and showed to the entire country that everyone in Belarus can become a hostage of the system, and that those who prop it up are not necessarily doing so for the sake of a secure wage or out of malice.
A week later, on 7 September 2020, she was abducted in Minsk by men in plain clothes, taken to the border with Ukraine and ordered to leave the country. She refused, tearing up her passport, having repeatedly made clear that she wanted to lead the fight against Lukashenko from within Belarus.
In response the authorities brought trumped-up charges against her and Maxim Znak, who two days later was also arrested. Anna Redko, an artist from Brest whose portraits of heroes of the Belarusian revolution against a red background had become famous in preceding weeks, added a picture of Kalesnikava to her series that very same day. The portrait echoes a well-known Soviet poster from the Second World War: Irakli Toidze's 'The motherland is calling!' Redko entitled her work 'Masha, the homeland is calling!'
Maria Kalesnikava, the heroine, had become a legend, as reported in the Belarusian media. Today she is also known as 'woman-music, woman-smile, woman-symbol'.
Imprisoned struggle and the way forward
A year later, on 6 September 2021, the Minsk Regional Court sentenced Kalesnikava and Znak to eleven years. The trial was closed to the public. All associated documents were classified. Kalesnikava and Znak were accused and found guilty of 'conspiracy to seize power by unconstitutional means' and 'founding and leading an extremist organization'.4 They were also charged with using mass media and the Internet to incite actions 'intended to harm national security'.
Kalesnikava is currently being held in a penal colony in Homiel, 300 km from Minsk. She wears a yellow marker that brands her as a political prisoner. She is one of more than 1,400 political prisoners in Belarus. One thousand NGOs were forcibly dissolved in Belarus in 2021/22. Every day more Belarusians are arrested, sentenced, searched. People have been protesting against Lukashenko's regime's complicity in the Russian war against Ukraine since 24 February 2022. More than 1,000 people have been arrested for their solidarity with Ukraine, some of whom have already been sentenced.
Kalesnikava's sister Tatsiana Khomich, who is also a human-rights activist, says: 'During her custody in Minsk, Maria Kalesnikava was kept in isolation for 16 months and was only allowed to leave her cell for one hour a day… Maria has to sew clothing – for medical personnel but also uniforms for police officers and soldiers. Maria is in good spirits, sometimes she even cracks jokes when we talk. Then we both laugh. That might be surprising to hear. But it shows how strong she is. Her greatest dream is for Belarus to be a free and democratic country. And she wants to see us all again: our family, her friends who had to flee or have been imprisoned.'
'The most essential thing', says Kalesnikava, 'is to help each other and support each other… we are bound by a common goal – a free and democratic Belarus where human life has the highest value. … The regime has chosen to take Belarus down a road to nowhere, which is why we must now consider how we can get off that path and find solutions for the future. We must start thinking now about economic and international relations, about civil society, legislation.'
I hope that this honorary professorship gives Maria Kalesnikava, as well as all of us Belarusians and citizens of other countries, extra motivation and strength to stand up and keep fighting together for a democratic Belarus, for the liberation of all political prisoners in the country, and on behalf of all Belarusians who do not approve of the regime.
Postscript
On 29 November 2022, we found out that Maria Kalesnikava was in intensive care in Homiel. She had had an operation to treat a perforated ulcer. On 5 December her father visited her briefly. She was already in the prison hospital. The office of the former Belarusian presidential candidate Viktar Babaryka announced that, according to the prison administration, she is not doing badly but is still in the prison hospital and unable to communicate with her lawyer. The Belarusian diaspora in Germany has collected more than 1,000 signatures in an open letter to the Federal Chancellor requesting diplomatic representation.
Olga Shparaga's laudatory speech was given at the official ceremony awarding an honorary professorship to Maria Kalesnikava at Mozarteum University, Salzburg, on 30 October 2022. The author would like to thank the organizers of this event, especially the Solidaritätsnetzwerk Practicing Care and the rector of Mozarteum University, Elisabeth Gutjahr.
Published 9 January 2023
Original in German
Translated by Isabelle Chaize
First published by Eurozine (English version)
Contributed by Institute for Human Sciences (IWM) © Olga Shparaga / Institute for Human Sciences (IWM) / Eurozine
PDF/PRINT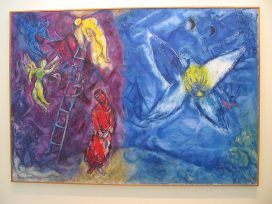 Ongoing discourse about a collective Belarusian identity since the 2020 protests tend to circle around nationalism. Those who oppose the regime and managed to escape are calling for horizontal societal structures, in solidarity with those imprisoned. Belarusian culture is more than language; it includes human rights, economic interests and everyday narratives.