Eastern European Independent Journalist Fund
An urgent lifeline for journalists from Ukraine, Russia and Belarus
Eurozine supports the campaign for an Eastern European Independent Journalist Fund. The fund will pay for stories produced by Ukrainian, Belarusian and Russian journalists who are reporting the truth on the war despite the enormous risks. It will allow journalists to continue to accurately inform their audiences and to tell the world what's happening on the ground.
The campaign coordinator is Transitions, the Prague-based publishing and journalism training organization. The campaign is supported by over 25 media support organizations and media outlets with deep experience across the region.
This important initiative will only be funded if it reaches its goal by Sat 2 April 2022. We urge you, Eurozine's readers, to support the campaign!

Thank you.
Eurozine
Published 28 March 2022
Original in English
First published by Eurozine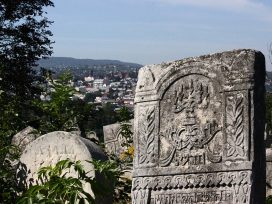 The many names of Chernovtsy in Ukraine attest to the tumultuous military and political history of Europe, borne out in cultural and linguistic competition, conflict and compromise in literature, music and art. What traces of this past can still be seen in the city today?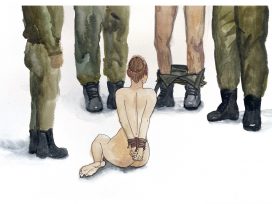 The Ukrainian art that was destroyed – and the art that never happened
Ukrainian artists are struggling to invent a new language to express their experience of the war, one that goes beyond tropes and commonplaces. Some of them frantically document, others reflect in hurried sketches while on the run with their kids. Many artists don't create at all – they are on the frontlines.