Wealth behind stealth
New Eastern Europe 4/2021
'New Eastern Europe' dedicates its summer issue to Ukraine, including: Russia's underhand colonization of the Crimean peninsula; the geopolitics of gas; and Odessa's urban mismanagement.
In March 2020 a large part of Crimea acquired the status of Russian border territory by presidential decree, making it illegal for 'foreigners' to own houses and plots of land on the peninsula. The decree is a prosecution of war by other means, aiming to put 'the final nail in the coffin of Ukrainian Crimea', writes Olena Yermakova in New Eastern Europe.
Ukrainians and Crimean Tatars are left with few alternatives: selling their land to Russian buyers; paying rent to an occupying state; re-registering their property in the name of a relative with Russian citizenship; or accepting a Russian passport. All options amount to surreptitious yet irreversible colonization: 'The various options on the table almost succeed in creating the illusion of having a free choice,' notes Yermakova.
Read the full piece in Eurozine.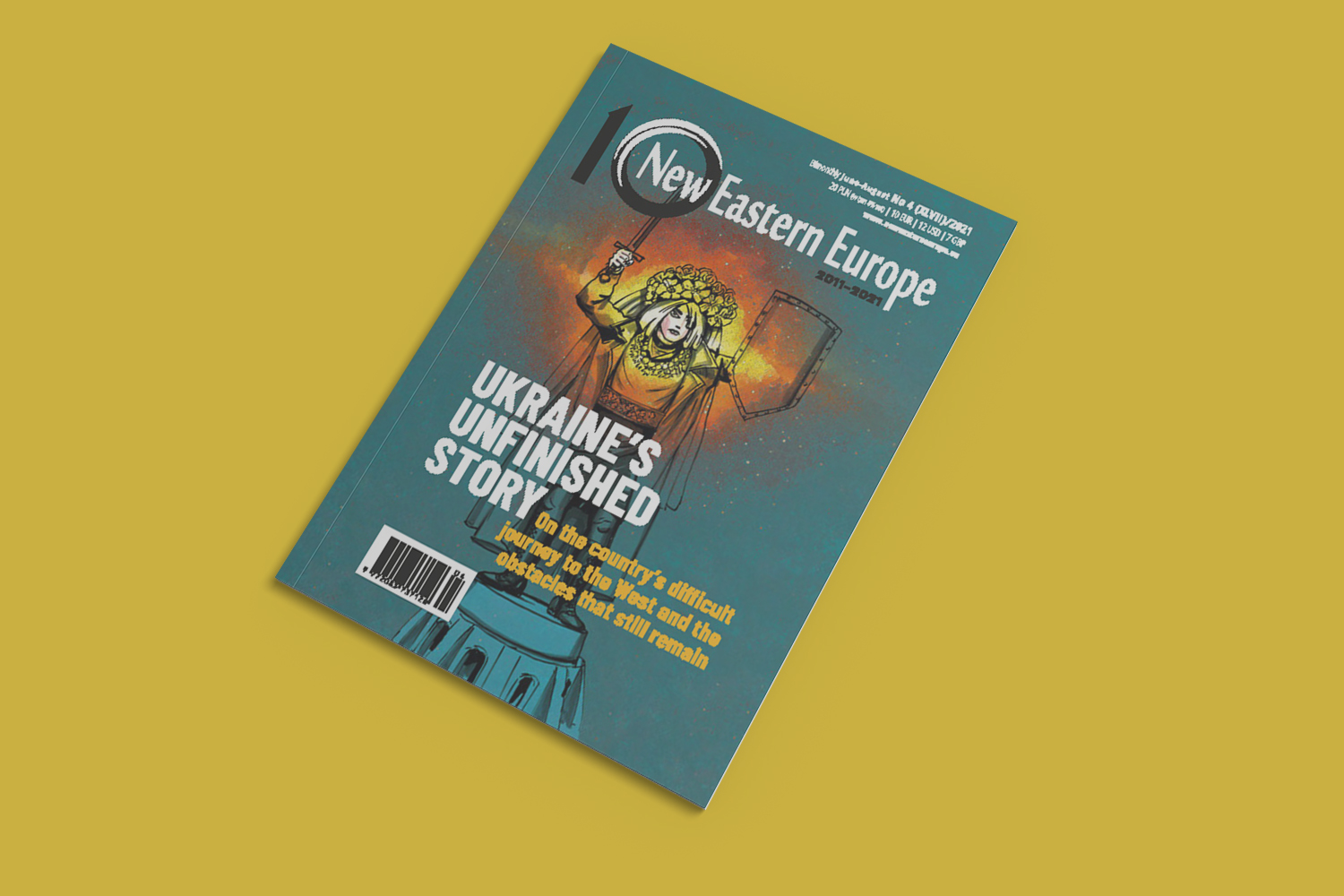 Nord Stream 2
Mykola Voytiv ponders scenarios for Ukraine's gas supply capacity. As natural gas consumption is projected to increase along with the winding down of coal-fired power stations, the Kremlin is working full steam ahead to weaken Ukraine's position as an energy supplier.
Until 2019 almost 50 percent of natural gas pumped from Russia to European countries was transported via the Ukrainian transmission system, one of the most extensive networks of gas pipelines worldwide. These figures, however, started to drop in 2020 and are expected to decrease further. 'If we assume, hypothetically, that the Nord Stream 2 pipeline will work, then the consequence for the Ukrainian system could mean zero transit,' warns Voytiv.
Odessa
Activists fighting to preserve Odessa's historic centre and cultural heritage on the coast are struggling to keep up with corrupt property speculation and privatization. In 2020 around ten old buildings collapsed due to prolonged neglect. Meanwhile, brand new luxury hotels are being disguised as sea rescue stations or rehabilitation resorts with dolphin-assisted therapy to circumvent regulations.
A recent ban on building new garages on the burial ground of victims of communist repression was a partial victory for activists, along with the preservation of nineteenth-century mayor Grigory Marazli's summerhouse. But 'competition for available pieces of land is harsh, and it seems that no one cares about the interests of ordinary citizens when it comes to land redistribution,' writes Maxym Przybyszewski.
This article is part of the 13/2021 Eurozine review. Click here to subscribe to our weekly newsletter to get updates on reviews and our latest publishing.
Published 25 August 2021
Original in English
First published by Eurozine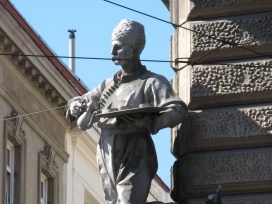 Vienna's hosting of Ukrainian artists and writers recalls the days of the fin de siècle, when the city was a magnet for intellectuals seeking freedom from Tsarism. But despite strong historical affinities, subtle barriers to solidarity with the Ukrainian exiles remain.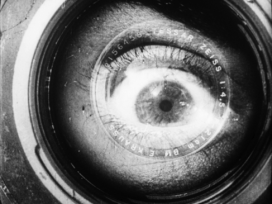 PEN Ukraine conversations
In times of war, art is a source of testimony and helps deal with trauma. Tragic events that are too close in time and space, however, can hinder inspiration and raise moral questions on artistic manipulation.