The Dutch referendum: A view from Ukraine
On 6 April 2016 in the Netherlands, a referendum will be held on the Ukraine-European Union Association Agreement – the first since the enactment of the Dutch Advisory Referendum Act from 1 July 2015. More than 427,000 requests were received, significantly more than the 300,000 required. To be valid, a turnout of at least 30 per cent of eligible voters is required, of which a simple majority defines the result. The referendum's outcome is not binding for the government, but if negative, will have a strong symbolic impact on the rest of the European Union, and further alienate Ukraine from Europe. Zaven Babloyan, a publisher and translator from Kharkiv (Ukraine), reflects on political misunderstandings, a lack of solidarity and literature as the last hope.
Soon the citizens of the Netherlands will vote on a referendum on the Association Agreement between Ukraine and the European Union. What is at stake is just the association with the EU, not with the Dutch – it's not like we're looking to enter their circle of close personal friends (by the way, the Dutch government already ratified the agreement). Plus, even if a majority vote against the agreement – which would mean that more than 15 per cent of the Dutch population wants us to have no relationship with the EU –, it will only give the legislature the possibility of renouncing the agreement. But we'll be offended nonetheless, won't we? There are already almost half-a-million Dutch people trying to fend us off from the EU – a figure equivalent to the pre-war population of Luhansk. Beyond which, if the referendum hits the 15 per cent level, that means that there are almost two million Ukrainophobes in that far-off land of tulips wrested from the sea who can be bothered to participate in the referendum. An entire Zaporizhzhia oblast of Dutch Ukrainophobes.
Why don't they like us? Is it because a plane flying from their capital towards their former colonies crashed on our land (occupied land, but who can be bothered to sort that out), killing almost 200 of their citizens? Or maybe because paintings stolen from the Dutch are allegedly hidden in our country – by a strange coincidence, in that very same occupied part? Or is it simply because we're somehow toxic, plagued by problems, and why should the civilized world have to deal with our problems?
I remember back in 2012 how much Kharkovites enjoyed the parade of Dutch fans who had arrived for the UEFA football championship. Now, after everything that has happened, it is difficult for me to remember whether this was seen at the time as an element of eurointegration, but it certainly was understood as a bridge between cultures, as an unexpectedly easy and festive coming-together of nations on a mass level. What kind, happy people! What a good, joyful time they had with us! And a mere two years later the Dutch returned to Kharkiv, to collect the remains of their fellow countrymen, who died in our war, the victims of Russian weaponry, through the fault of and at the hands of occupants – like thousands of similar non-combatants among the residents of Luhansk and Donetsk oblasts, who were horrifically unfortunate. In Kharkiv (where people have died in anti-Ukrainian acts of terrorism, though it could all have been much worse), on the central square, we raised the flags of all the states whose citizens were in that Boeing, and we still haven't taken them down. This common joy and common pain could have brought us and the Dutch together, but it seems this hasn't happened. What now? They'll go on separately, and we'll go on separately, is that how it will be? Possibly.
At the moment I'm editing the Russian translation of a book that will soon be published in Ukraine – the diaries and letters written between 1941 and 1943 by Etty Hillesum, a young Dutch girl of Jewish origin, who died in a concentration camp. She was not another Anne Frank, but she was a wonderfully educated, slightly Bohemian intellectual, hurtling towards the Holocaust with a surfeit of neuroticism and elatedly intoxicated with life, organizing moral resistance to the Holocaust. I think this book will be treated the same way in Ukraine as it was throughout the rest of the pro-European world: it will be studied by scholars of religion; quoted by sophisticated politicians; introduced into the higher education curriculum in various disciplines, from philosophy to philology; censored excerpts will also be incorporated into the school curriculum; first-year students will recommend it to each other, somewhat abashedly; and adults, stopped in their tracks by it, will forget everything and let their tea get cold or miss their bus stop. In a couple of years it will probably be published in Ukrainian too, and then someone will start working on a scholarly annotated edition.
I don't know how the Dutch will vote in the referendum and what will come of it, but I think we are doing our share of the work. This book is extremely important for Dutch culture; in its home country, since it was first published in 1981 there have already been 33 (no, really) editions. Now we are letting it out among ourselves, introducing it into our culture. Whether or not the Netherlands will let us into our European home, what they have cultivated for centuries in their country below sea level has already been planted in our archetypical black earth. This is our own eurointegration, coming from our side, independent and from the bottom up.
Strengthening this community – which has nothing to do with the horror of the "first world" at the "third" – is one of the efforts we are making towards building a new country, by ourselves for ourselves, according to our own natural right and in our natural environment, not through a sort of colonial slavery. It is because of our pursuit of this goal that there is a war going on, and it is for this reason that we are signing agreements with Europe – to return to ourselves. Being faithful to oneself: Etty Hillesum's diaries have something to say about this, too.
Well, and a quote, obviously. Here is what Hillesum writes, having escaped from a transit camp for a few days:
Once I wrote in my diary that I would like to feel the contours of our time with my fingertips. Back then I did not know how to approach life in general. I did not know because I had not yet come to life within myself. This happened when I sat down at this desk. And then, all at once, I was thrown into the heart of human suffering, on one of the small front lines scattered over all of Europe. And suddenly I felt this: I began to read our time, and much more than just time, through the human faces, through thousands of gestures, small utterances, the stories of others' lives. I noticed that I can read this in others, because I learned to read it in myself. When I ran my delicate fingertips along the contours of our time, I often felt ill at ease. How did it happen that I remember this bit of wasteland, fenced off by barbed wire, through which so many fates, streams of human sorrow, have passed, with a feeling almost of tenderness? How did it happen that my soul did not grow dark there, but instead brightened? There I read the essence of our time, and it no longer seems senseless to me. I so loved life here, sitting at this desk, among my writers, poets, flowers. And there, in the barracks, full of frenzied and persecuted people, I found confirmation of this love.
22 September 1942
Published 30 March 2016
Original in Russian
Translated by Katherine Younger
First published by Eurozine (English version)
Contributed by Transit © Zaven Babloyan / IWM / Eurozine
PDF/PRINT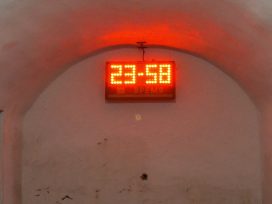 Contrary to popular belief, post-Yugoslavs possess no special insight into the world's conflicts. But unlike most, they never held any illusions about the end of history. This, if nothing else, distinguishes the post-Yugoslav perspective on the present situation.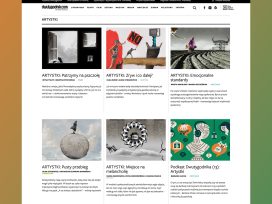 Dwutygodnik 369/370 (2023)
Female artists and writers reflect on forms of (im)mobility: why Agnieszka Holland's film 'Green Border' is too middle-class; cultural stasis as perceived by Ukrainian filmmakers Maryna Stepanska and Iryna Tsilyk; and the hidden history of Poland's upwardly mobile internal migrants.