Most European cities were never meant to withstand the kind of heat they are facing now – and accelerating every year. Climate proofing cities has to be done equitably. When done right, there is social potential in the transformation.
Experiencing a historic heatwave – every year – has become the new normal in Europe. As is the case with diseases and natural disasters, though the heat will affect us all, the pain will not be shared equally. Zoom in to street level, and you will find that it is the delivery rider who has the most sweat on her brow. Underpaid for her shift, she worked long hours under the burning sun without sufficient protection. Now she arrives home to a cramped apartment in a treeless, concrete neighbourhood. There is no air conditioning, and she has no shady garden to cool off in.
As the continent warms, Europe's growing cities and their ageing populations will become increasingly vulnerable to extreme weather events. Temperatures are rising in the Mediterranean region much faster than the global average. Cities such as Madrid, Rome, and Athens are some of the most likely to be struck by heatwaves, according to a study co-led by the Institute for Environmental Protection and Research (ISPRA) based in Italy. But while heatwaves will hit the south harder, vulnerability to heat exposure associated with ageing, disease, and urbanisation is highest in northern Europe, according to the European Environmental Agency.
North or south, no one will escape the high temperatures. Yet for a long time, the urgent need to adapt to climate change has been ignored by the EU and its member states. This is slowly shifting. Since the adoption of the European Climate Law in 2021, EU member states have started developing climate adaptation strategies. The year 2023 will be important in this context, with the European Commission due to publish a progress report on adaptation measures.
However, the picture is still far from ideal. Where adaptation policies are put in place, they generally fail to embrace a multilevel and intersectional approach, which should be non-negotiable. Most countries still rely on soft policies, and the social justice aspect is often overlooked.
More cities are boarding the adaptation train, but access to cooling tends to be unevenly distributed.
People belonging to certain groups are more vulnerable to high temperatures than others: older people, children, people with pre-existing medical conditions, pregnant women, and socially isolated individuals. Perhaps surprisingly, low-income residents are particularly at risk. A study by Spain's National School of Public Health (ENS) on the impact of heatwaves on mortality in Madrid found that more people in lower-income neighbourhoods die from heat-related causes than in richer ones.
Income level was found to be a greater explanatory variable than population age. Cristina Linares Gil, who co-led the research, explained to the Green European Journal that 'people on lower incomes generally live in city centres, with inadequate housing conditions, increased exposure to air pollutants, and lower access to air conditioning, and more of them live alone'.
In Nomad Century, journalist Gaia Vince argues that demand for cooling will skyrocket this century, and that access to cooler temperatures will become a key social justice issue. During heatwaves, this can be a matter of life or death. More cities are boarding the adaptation train, but access to cooling tends to be unevenly distributed. And when poorly implemented, adaptation tools can even cause further harm to vulnerable groups.
Escaping the heat at home
Air conditioning is the elephant in the room when it comes to cooling. In southern cities during the summer months, society seems divided between those with air conditioning systems and those without. 'Your friends when you just had your air conditioning installed,' reads a Spanish meme depicting a man looking on expectantly from behind a tree. In the summer of 2019, sales of air conditioners and fans in France quadrupled compared to the previous year as households sought refuge from the heat.
Climate-regulating shells in subtropical residential housing
Architecture seems to have forgotten about the walls as a protection against external heat; they heavily rely on air conditioners instead, which create urban heat islands, thus worsening the microclimate. Traditional architectural solutions, such as the Tulou roundhouses, can inspire less demanding technologies.
Global sales of air conditioning units are poised to increase dramatically, but it is the high-income households that will find it easiest to buy and install the equipment. Aside from the environmental impacts of energy-hungry cooling technologies, researchers at the University of California have found that this disparity in access will deepen existing inequalities in health, productivity, and learning outcomes in education.
Not everyone can afford an air conditioning unit, but even if they could, they would also need to be able to cover the running and maintenance costs. When electricity prices increase, costs already push households with the lowest incomes into energy poverty. While we are accustomed to thinking of energy crises as a winter problem, summer demand for cooling will increase – especially in France, Italy, Spain, Greece and Bulgaria – causing surges in electricity consumption that leave power systems vulnerable. Climate adaptation for the energy sector therefore also means maintaining the stability of electricity networks during heatwaves.
Air conditioning will become increasingly common. The European Environmental Agency warns, however, that social and individual dependence on air conditioning can lead to overuse. This can prevent people from naturally adapting to the heat and cause them to forget traditional energy-free practices, such as using natural ventilation at night and blinds during the hottest hours.
Natural ventilation is often praised as an alternative: effective, low cost, and environmentally friendly. In some neighbourhoods, however, it is not so straightforward. Keeping windows open may be difficult because of pollution, noise, or even safety issues at night – all of which are generally more prevalent in low-income neighbourhoods. The European Environmental Agency highlights that this could be counteracted with integrated urban planning aimed at lowering noise pollution by reducing the number of cars and adapting buildings to noise and heat by using, for example, ventilation openings with sound-attenuation features.
Some households have air conditioning or may already live in climate-proofed buildings, but many do not. The fact that lower-income neighbourhoods experience a greater burn during heatwaves is also a question of housing quality.
Daniel Aldana Cohen, director of the Socio-Spatial Climate Collaborative at the University of California, Berkeley, calls for a Green New Deal for Housing: an egalitarian green investment to address the climate and the cost-of-living crises at the same time. This would include 'targeted investments in racialized, working-class communities to decarbonize and increase resiliency', which would go to 'improving building design and increased greenery and cut energy demand further'.
Until recently, climate action in the EU – including for housing and energy – focused almost entirely on reducing greenhouse gas emissions rather than on helping cities prepare for frequent and intense extreme weather events.
Energy efficiency efforts tend to focus on managing through the winter rather than the summer. The 'green buildings' strand of the European Commission's European Climate Pact aims to double building renovation rates by 2030 and ensure this leads to better energy- and resource efficiency. But the European Commission's article on the initiative focuses on reducing emissions and preventing heat from escaping, mentioning cooling only in passing.
A Green New Deal for Housing would look at building planning, including measures such as painting roofs and other surfaces with white paint, as traditionally done in Greece, or a specialised reflective coating that operates according to the same principle. This simple step has been proven to have an effect on temperatures not only inside buildings but also in their surroundings.
Urban planning made social
Stepping outside buildings to look at the broader urban environment, there is a wide consensus that nature-based solutions such as trees and artificial lakes are silver bullets for reducing the 'urban heat island' effect, i.e. the higher temperatures urban areas experience compared to their surroundings. Vegetation also improves the air we breathe and offers other physical as well as psychological benefits.
Recently, the World Health Organization introduced the '3-30-300' rule: everyone should be able to see at least three trees from their home, every neighbourhood should have a tree canopy cover of at least 30 per cent, and every citizen should have a green area within 300 metres of where they live.
In most cities, the achievement of this goal remains far off. A 2022 European Environmental Agency briefing on access to green and blue spaces finds divergent situations across Europe. Overall, cities in the north and west of Europe have more green space than those in southern and eastern Europe.
Within cities, the degree of greening varies across neighbourhoods, with fewer and lower-quality green spaces typically found in poorer communities. In the socio-economically disadvantaged neighbourhoods of Helsinki, Berlin, or Lisbon, urban parks have less greenery and fewer facilities than those in wealthier city areas, reducing their appeal to residents.
Paradoxically, whereas the greening and blueing of cities seems to be pure common sense, such steps can trigger 'climate gentrification' in the context of unequal housing markets. A study published in 2022, led by the Institute of Environmental Science and Technology of Universitat Autònoma de Barcelona, looked at 28 European and North American cities over six years. It found that green cities risk becoming more unequal and unjust:
[While] creating green space or deploying climate-adaptive green infrastructure improves an area's attractiveness, [it also results in] increased property values, housing prices, and physical displacement of working-class residents and racialized groups and cultures.
Copenhagen, Nantes, and Barcelona have all experienced the green gentrification dynamic in recent years. These cities have also seen social protection and housing affordability policies dismantled to various degrees over decades. Progressive mayors, however, are making nascent efforts to put the right to housing at the centre of their politics. Barcelona, for example, is introducing measures to keep housing prices down and curb tourist rentals.
Although not natural blue infrastructure, swimming pools can also act as weather shelters when even the shade becomes unbearable, especially for those for whom switching on the air conditioning is not an option – making access a social justice issue. On this basis, this year the regional Government of Catalonia has allowed community swimming pools to be filled despite drought conditions. The decision has been justified for public health reasons.
Climate action in the EU tends to focus almost entirely on reducing greenhouse gas emissions rather than on helping cities prepare for frequent and intense extreme weather events.
In July 2022, temperatures reached 40 degrees in Madrid for the first time since records began. The city recorded the highest number of public pool users in history in the same month. While in 2021 and 2022 pools were kept open at the highest rate since 2008, some remained closed. These were mainly in lower-income districts.
There is one public swimming pool for every 59,000 people in Spain, but availability is halved in the capital. However, when private pools are added into the equation, Madrid is the municipality with the highest number of pools in the country. Pozuelo de Alarcón, located within the region of Madrid, is one of the wealthiest municipalities in Spain and ranks tenth for the number of pools per capita nationally.
The question of who gets to cool off in the pool then leads to another question: at whose expense? In periods of drought, swimming pools compete with industry, agriculture, and households for limited water resources. Jorge Dioni López's award-winning essay La España de las piscinas (Swimming Pool Spain) highlights this reality. The title alludes to the green and blue islands found in the affluent suburbs of Spanish cities, where a large part of the aspirational middle class resides. Dioni writes:
A world of villas, housing developments, mortgages, alarms, charter schools, multiple cars per family unit, shopping malls, online consumption, and private medical insurance. A world that favours individualism and social disconnection.
The tendency towards urban sprawl that has developed over recent decades is not only detrimental to social cohesion but also to the environment. 'Around the world, the most successful migrant cities tend to be dense but not too high,' featuring buildings with direct street access and the presence of schools, healthcare, and social services in the local area, as well as green spaces clustered in communities, points out Gaia Vince.
Although there is a link between higher temperatures and more populated cities, population density in itself is not what causes temperatures to rise. Universidad Politécnica de Madrid professor Javier Neila, who specialises in bioclimatic architecture, explained the dynamic to the Green European Journal:
Population density is not a simple determining factor in increasing the heat island effect. The use of more household appliances, vehicles, and air conditioning systems is.
Interestingly, a study of 53 US metropolitan regions found sprawling urban development patterns suffered more acutely from extreme heat events compared to those that accommodate more compact ways of living. According to a 2022 report from the American Planning Association, denser development patterns can also increase the urban heat island effect, but greenery, cool surfaces, and other heat mitigation strategies at the design level can mitigate such increases. Neila concludes:
15-minute cities reduce dependence on combustion vehicles, and therefore pollution. At the same time, they are a strategy of social cohesion in contrast to the dispersed city.
For cities to adapt to climate change in ways that protect all communities, experts highlight the need to involve vulnerable groups in urban planning. There are some good examples: Barcelona has been cited by the European Climate Adaptation Platform for its work involving stakeholders in the greening of the city. Moreover, some cities have recognised the need for special assistance in the context of rising temperatures.
The region of Kassel in Germany, for example, operates 'Heat Hotline Parasol' (Hitzetelefon Sonnenschirm), a free-of-charge service. Volunteers call registered elderly people and provide them with information on the health risks posed by heatwaves; they also suggest ways to stay cool and reduce the dangers.
A climate-proof welfare state
Climate adaptation policies have always taken second place to mitigation. For a long time, some believed that full acknowledgement of the need for adaptation would mean accepting the inevitability of climate change. But while policy has remained passive, people have not, as shown by the drop in housing prices in coastal areas of the US prone to flooding.
Writing in The Atlantic, Jake Bittle, author of The Great Displacement: Climate Change and the Next American Migration, states:
As home values fall to reflect climate risk, wealthy homeowners and investors will dump their distressed assets and flee, while middle-class homeowners will be left to deal with climate catastrophes and costly mortgages.
Climate adaptation is already happening. Without state involvement, personal wealth and resources become the determining factors.
The welfare state was built around the notion of social justice. Prior to the rise of neoliberalism in the 1970s and 1980s, Western democracies developed vast social programmes to fulfil the right to housing. Housing was a pillar of the post-war social model. To rebuild that vision for the 21st century, we also need to recognise the central place of climate and environmental risks in inequality and social injustice.
Climate adaptation – including the greening of the welfare state to mitigate climate-related risks – concerns all levels of political and institutional power. Cities and regions cannot act alone. They need the backbone of nation-states and supranational entities such as the EU to fund and enable their resilience.
Climate-proofing our homes and cities will require a multi-level plan that reaches across sectors from urban planning to public health to education and that ensures the participation of vulnerable groups. The alternative is what Aldana Cohen refers to as 'eco-apartheid': a society where the rich cool off in pools while the poor suffer in the ever-increasing heat.
Published 28 July 2023
Original in English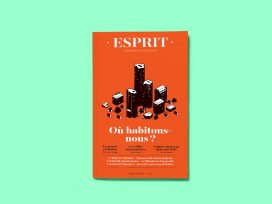 'Where do we live?' In 'Esprit', texts on the end of France's post-war social housing model, the diversification of home ownership, and learning from informal settlements. Also: what happened to Macron's liberal revolution?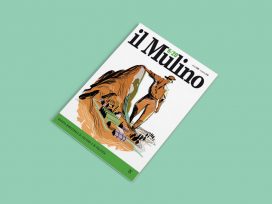 Italian journal 'Il Mulino' turns to mountain matters: why a 'metromont' approach is better than green infrastructure; neo-ruralism and the limits of lifestyle politics; and the ecologically 'delicate' way to holiday.