Sex workers and prostitutes are subject to extreme discrimination and violence. Most of those living from commercial sex have no other choice, and all of them face a social stigma. To honour the International Day to End Violence Against Sex Workers, 17 December, we collected reads on the topic from the Eurozine archive.
The patriarchal system for regulating prostitution in France's colonial empire was made by men for men to reserve indigenous women for their own use and control the 'unruly' sexuality of men from honour cultures. An interview with Christelle Taraud.
'Sex work will disappear the day we abolish capitalism. Until then, let's talk about labour rights.' Amaranta Heredia Jaén addresses controversial anti-trafficking measures.
Eastern Europe is the major player in the sex markets, both by hosting sex tourism and supplying the West with precarious labour force, mainly women, who have no other choice.
Published 27 December 2019
Original in English
First published by Eurozine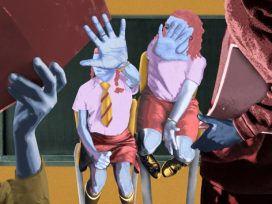 South Africa is fighting to keep girls in school
In most provinces of South Africa, teen pregnancies have more than doubled during the pandemic, and the police often fail to follow up on statutory rape cases. Many schoolgirls have been cornered by the lack of digital tools, exposed to blackmail and exploitation at the hands of those they asked for help so they could participate in online learning.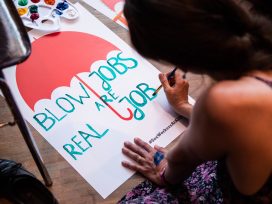 Corona crisis reveals grassroots support
When crisis hits, vulnerable groups suffer. And sex workers, already enduring precarity, have become the scapegoats of COVID-19's health focus, facing heavy fines, police abuse and deportation threats. Boglárka Fedorkó investigates the lessons that can be learnt from the solidarity and organization of those facing adversity.