The healing effects of music
Positionen 121 (2019)
We recently welcomed the German magazine of contemporary music in the Eurozine network. Their latest issue offers a collection of essays, reportages and interviews on the topic of musica sanae – healing through music.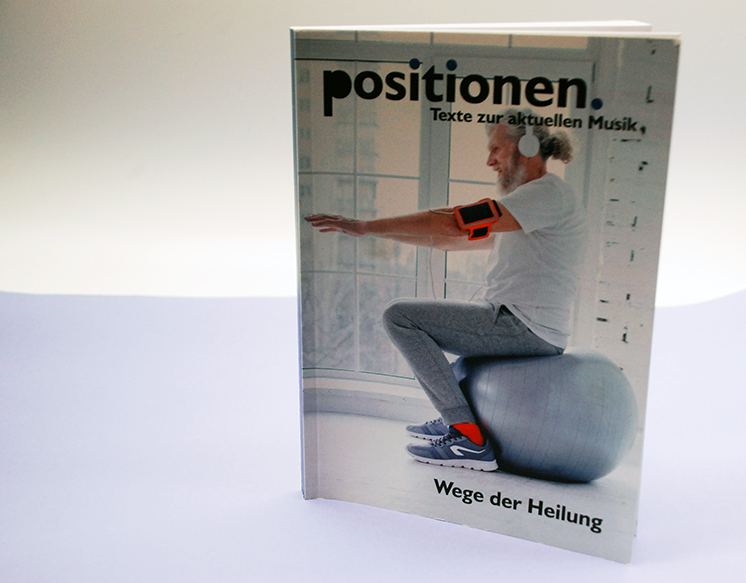 Embodiment
Historian of medicine James Kennaway charts understandings of music's relation to the human body and its health. In around 1700, he writes, music was commonly understood as stimulation of the nerves; theories of 'nervous liquids and vibrations' prefigured contemporary neuroscience. A century later, under the influence of idealism, this had changed: music was now to be actively 'comprehended'. Theories of 'absolute music' posited a dichotomy between masculine spirit and feminine body that, via Romanticism, found its way into the Nazi concept of 'degenerate art'. With the emergence of the listener as consumer, bourgeois disembodiment gave way to a new viscerality, as medical science rediscovered music's healing potential.

Hypnosis
Tim Tetzner explores the rise of the hypnotic phonograph in the context of Cold War 'psy-ops'. What took off the 1950s as a 'gadget of domestic auto-suggestion', used for weight reduction, stopping smoking and lowering one's golf handicap, 'can also be seen as part of a nascent self-help culture that promised self-empowerment and emancipation from hierarchical therapeutic relationships'. The 1960s saw the rise of the hypno-disc: soundless cardboard 'records' featuring spiral patterns. These encapsulated the phonograph's essential function, argues Tetzner: to induce a state of 'distraction and bewitchment' – 'just as the capitalist entertainment industry demands'.
Sci-fi and more
Dariusz Brzostek surveys sci-fi visions of extended sensory perception and the medical application of sound and music. 'Hearing is both a means through which to observe the psychological and technological transformation of human beings as well as an effective instrument of social control.' Also: Marta Michalska on the use of music in the nineteenth-century sanitorium; Karin Weissenbrunner on therapeutic aspects of contemporary music and sound art; and Julia Vorkefeld on ableism in musical high culture.

Altered states
Authors listen to contemporary musicians under the influence of natural and unnatural substances. Christian Grüny smokes grass to Gérard Grisey; Anneliese Ostertag microdoses acid to Terre Thaemlitz; Svenja Reiner listens to Brigitta Muntendorf on Hawaiian rose seeds; and Leif Rand appreciates C.A.R. after two expressos and an entire pack of the vitamin supplement E9.
More articles from positionen in Eurozine; positionen's website
This article is part of the 21/2019 Eurozine review. Click here to subscribe to our reviews, and you also can subscribe to our newsletter and get the bi-weekly updates about the latest publications and news on partner journals.
Published 9 December 2019
Original in English
First published by Eurozine