Not a good place to be in
A2 13/2019
Czech magazine A2 profiles Slovak investigative journalist and novelist Árpád Soltész, whose new book 'Swine', inspired by the Kuciak affair, has caused a publishing sensation. Also, a sober assessment of the Million Moments for Democracy movement, and a discussion of the politicization of folklore in Hungary.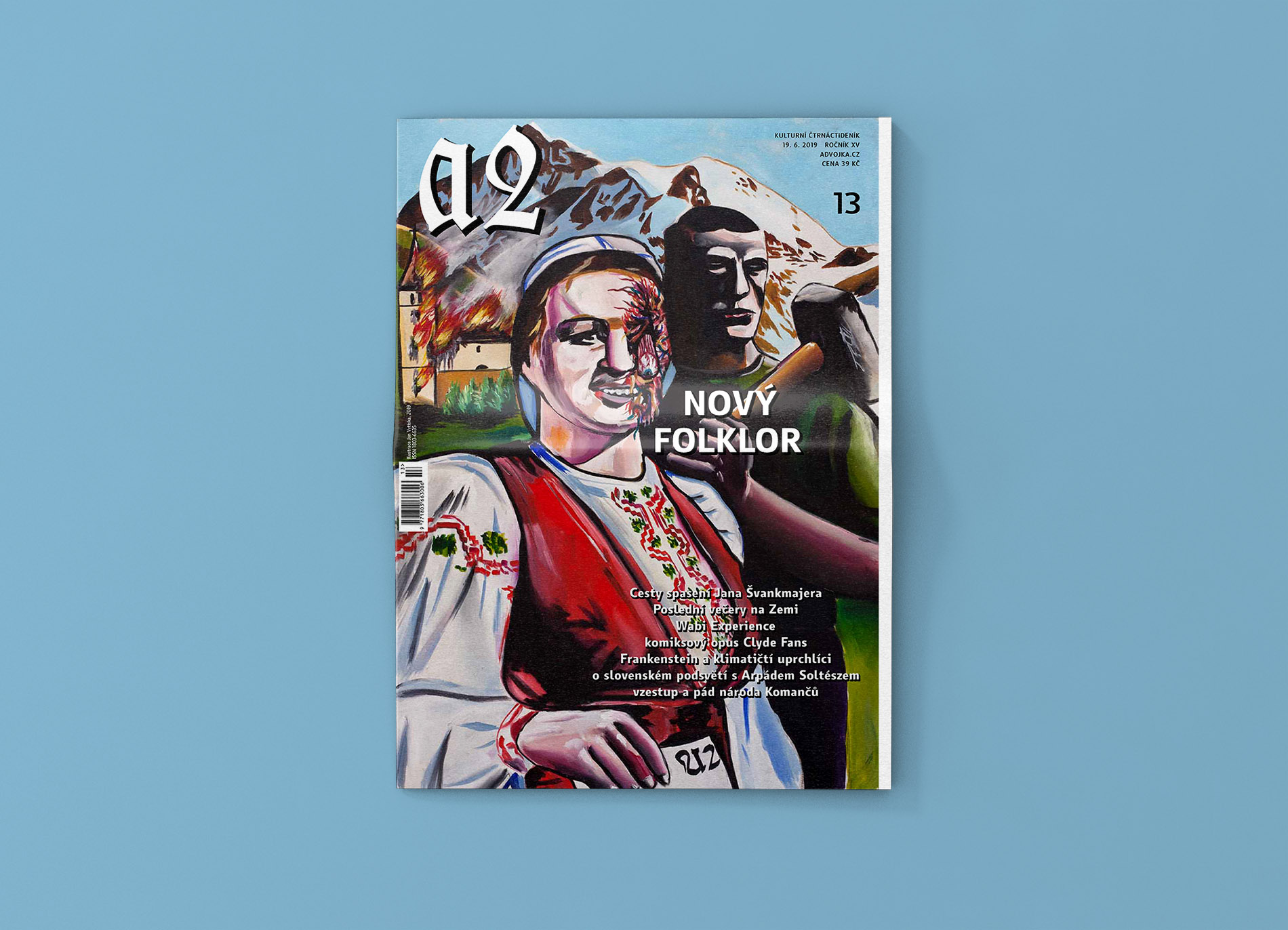 In Czech magazine A2, literary critic Eva Marková profiles Árpád Soltész, one of Slovakia's leading investigative journalists and, more recently, novelist. His book Mäso ('Meat', 2017), based on years of reporting on eastern Slovakia, paints a gripping, funny and at times horrific picture of the lawless 1990s, rife with mafia killings and corruption creeping into every branch of the judiciary and politics. The sequel, Sviňa (Swine, 2019), written in the space of only six weeks, was inspired by the 2018 murder of Ján Kuciak and his fiancée.
While both plots are driven by men, Soltész's female characters are no victims. Marková applauds Soltész for 'creating literary portraits of strong women who may use different weapons and strategies from men but ultimately are the ones who lead the plot to its conclusion'. In an interview, also published in this issue, Soltész recalls that while reading the manuscript, his editor 'often found herself laughing and then felt ashamed about it. That is exactly the feeling I wanted to elicit from my readers. I wanted them to become aware of the tragicomic state of the country we live in and to feel ashamed, because it's not a good place to be in.'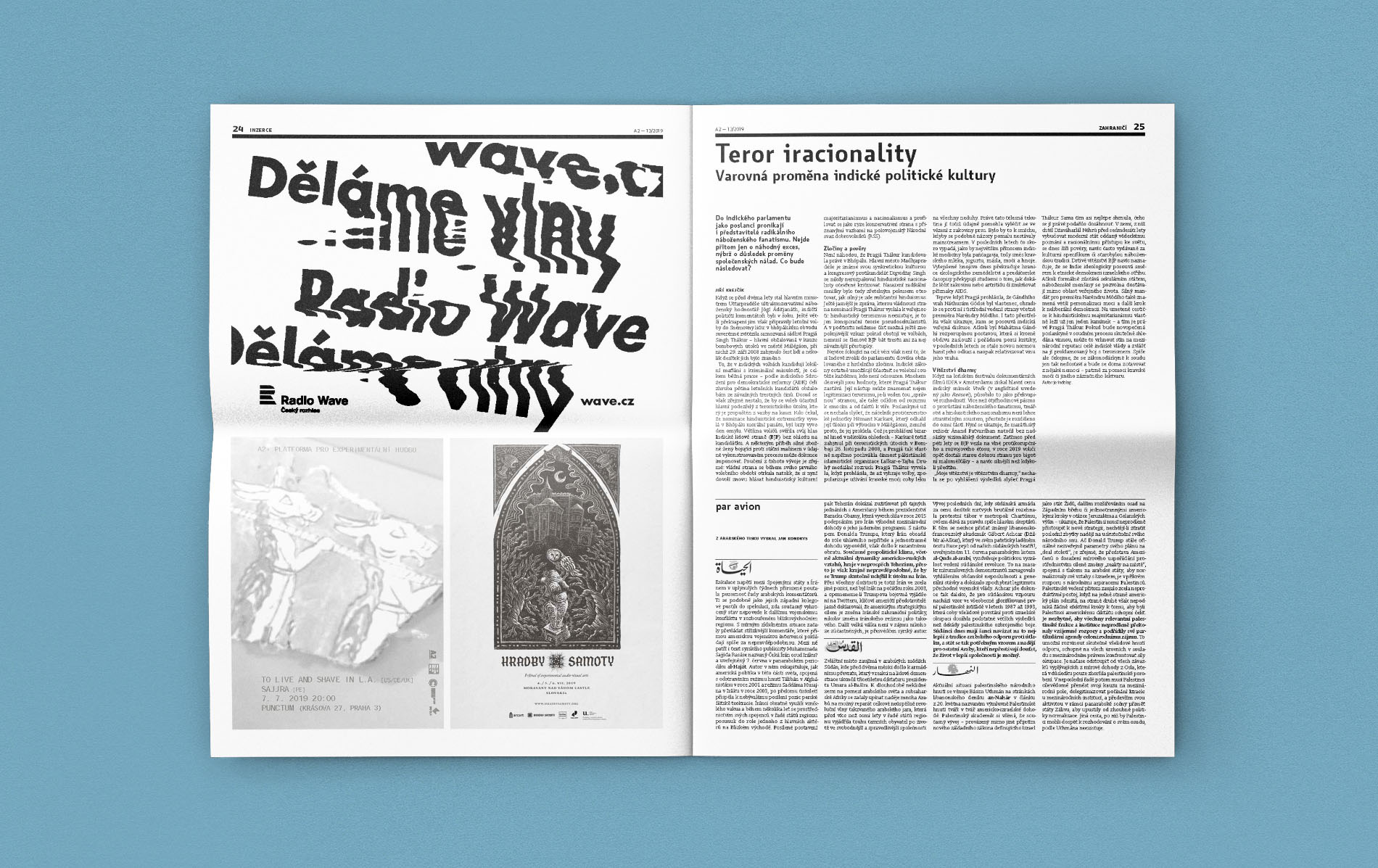 Corruption
Some have hailed the Million Moments for Democracy movement in the Czech Republic – triggered by allegations levelled against Czech prime minister Andrej Babiš – as the beginning of a new revolution. However, A2 deputy editor Lukáš Rychetský doubts that it will have a lasting impact. He suspects that 'the majority currently dominating the squares of Prague don't understand the language of the silent majority. The arrogant-sounding rhetoric from the capital reinforces a sense, among those who have only conspiracy theories left to believe in, of having been disinherited. As long as that doesn't change, we will continue to re-live variations of the same – with or without Babiš.'
Folk culture
The state-funded Hungarian Academy of Arts has enlisted key artistic institutions to promote an artificial form of Hungarian folklore, while completely ignoring contemporary artistic discourse, according to Dominika Trapp. The artist and curator is also critical of the táncház movement, which started out as a protest against state-sponsored, sanitized folk art under communism but which, more recently, has failed to engage with and properly reflect the concept of authenticity.
This article is part of our 12/2019 Eurozine review. Click here to subscribe to our reviews, and you also can subscribe to our newsletter and get the bi-weekly updates about latest publications and news on partner journals.
Published 15 July 2019
Original in English
First published by Eurozine