Arendt and the history of fascism
Kritika & Kontext 55 (2019)
Slovak journal Kritika & Kontext returns to Arendt on refugees and debates histories of the First Slovak Republic
The confusion of the contemporary world prompts Kritika & Kontext to return to Hannah Arendt and her essay 'We refugees'. It is published here in Slovak translation, introduced by the historian and philosopher Marci Shore.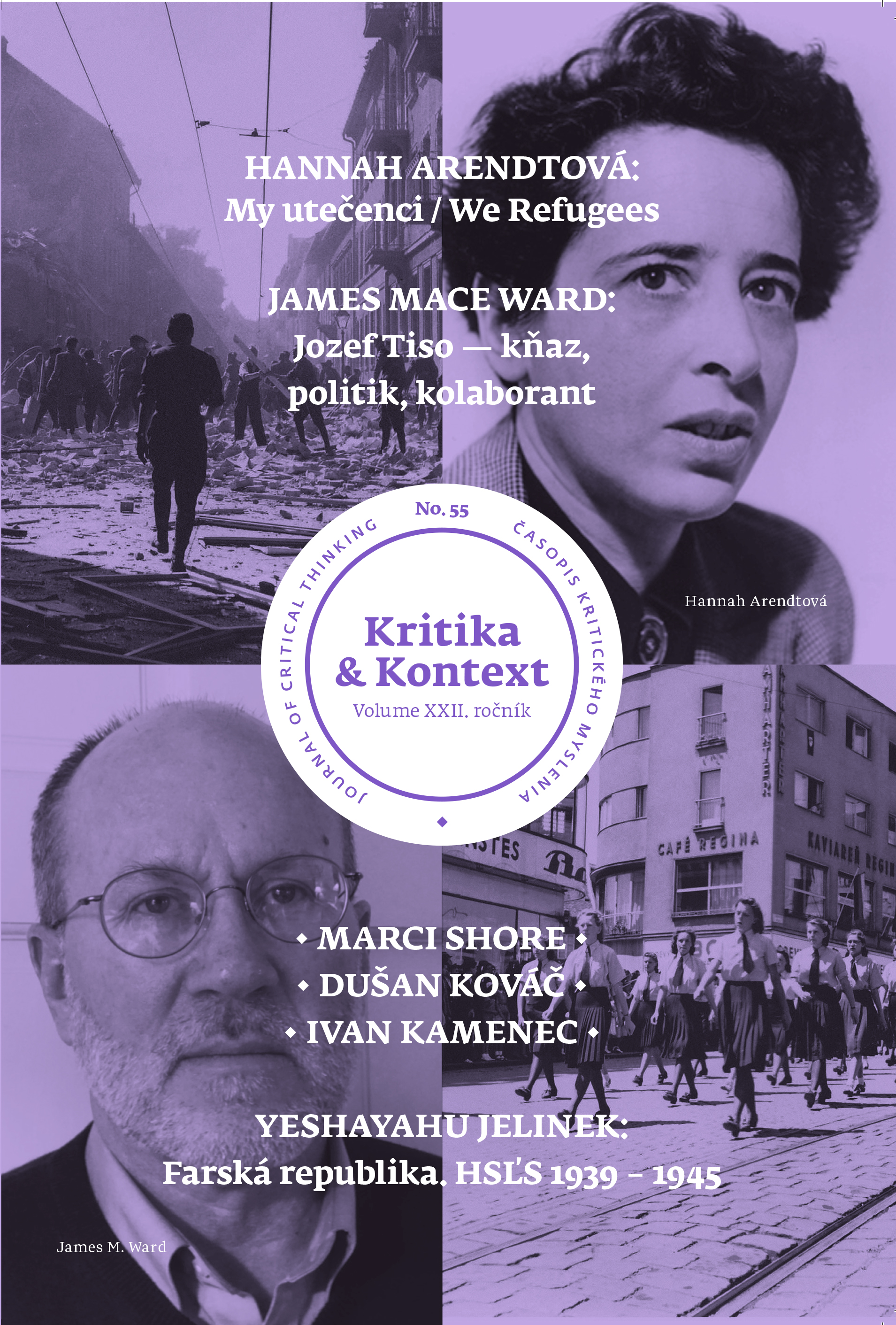 History of the First Slovak Republic
James Mace Ward's biography of Jozef Tiso – president of the Slovak Republic 1939–1945, a client state of Nazi Germany – was translated and published in Slovak five years after the original English publication. What debate did it provoke internationally and in Slovakia? Kritika & Kontext offers a selection of reviews of Mace Ward's biography reviews and an interview with the author himself.
Yeshayahu Jelinek's book The Parish Republic (1976) provides a brilliant description of the Slovak Popular Party during the fascist era. Kritika & Kontext publishes excerpts about Jozef Tiso in first-time Slovak translation.
Photography
Unique photographs about life in Slovakia during WWII from the exhibition 'Dream+Reality' shown at the Slovak National Gallery in 2016.
Published 10 November 2019
Original in English
First published by Eurozine