Imperial violence and national mobilization
This English summary accompanies the German version of the complete article:
Lutz Raphael presents an interpretive paradigm for European history in the first half of the twentieth century that moves beyond the many European national histories and focuses on Europe's global interdependencies. Between 1900 and 1945, Europe's "laboratory of modernity" was simultaneously a "hothouse" of imperial violence and national mobilization. Raphael argues that examining the interaction of three factors will lead to a better understanding of the specific nature of this era of world wars, unrestrained violence, and ideological confrontation in Europe.
First, the competition between imperial powers intensified in this period, leading to wars and escalations of violence of previously unknown dimensions. These developments were flanked, and this is the second factor, by the mobilization of European nations and nation states in a phase marked by the emergence of the total nation-state. Thirdly, these two factors – imperial violence and national mobilization – together intensified the polarization of competing models of order that made Europe a sphere of experimentation with alternative models of society and social engineering in the first half of the twentieth century. Raphael discusses his interpretive paradigm with reference to three topics: cultural conflicts over life styles and consumption; the national promises of community-building associated with social engineering; and fascism, National Socialism, and Stalinism, characterized here as Beschleunigungsdiktaturen – dictatorships that acted under a self-imposed pressure to rapidly implement radical changes in domestic and foreign policy.
Published 16 January 2013
Original in German
First published by Mittelweg 36 6/2012 (German version)
Contributed by Mittelweg 36 © Lutz Raphael / Mittelweg 36 / Eurozine
PDF/PRINT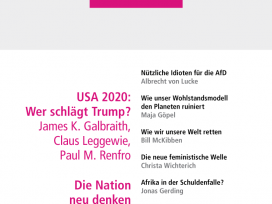 Blätter für deutsche und internationale Politik 3/2020
Blätter looks into what happens when national memory is left to the Right.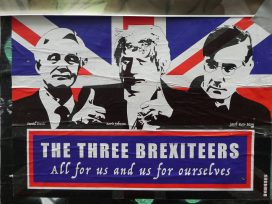 Vast regimes of cultural practice serve to transcend one's physical existence and ensure living on symbolically through language, culture, and nationhood. While some fear the eradication of minority languages, others dread losing their group's hegemony. But all run into trouble when faced with the apocalyptic rhetoric of climate activists.