Art and politics in Erdogan's Turkey
Varlik 7/2019
The reaction of artists and celebrities to the result of the re-run Istanbul municipal elections, in which Tayyip Erdogan's ruling AK Party lost to the opposition CHP, leads Varlık to explore the complex relationship between art and politics. At the centre of the issue is the question: 'Which is more political: the artist or their work?'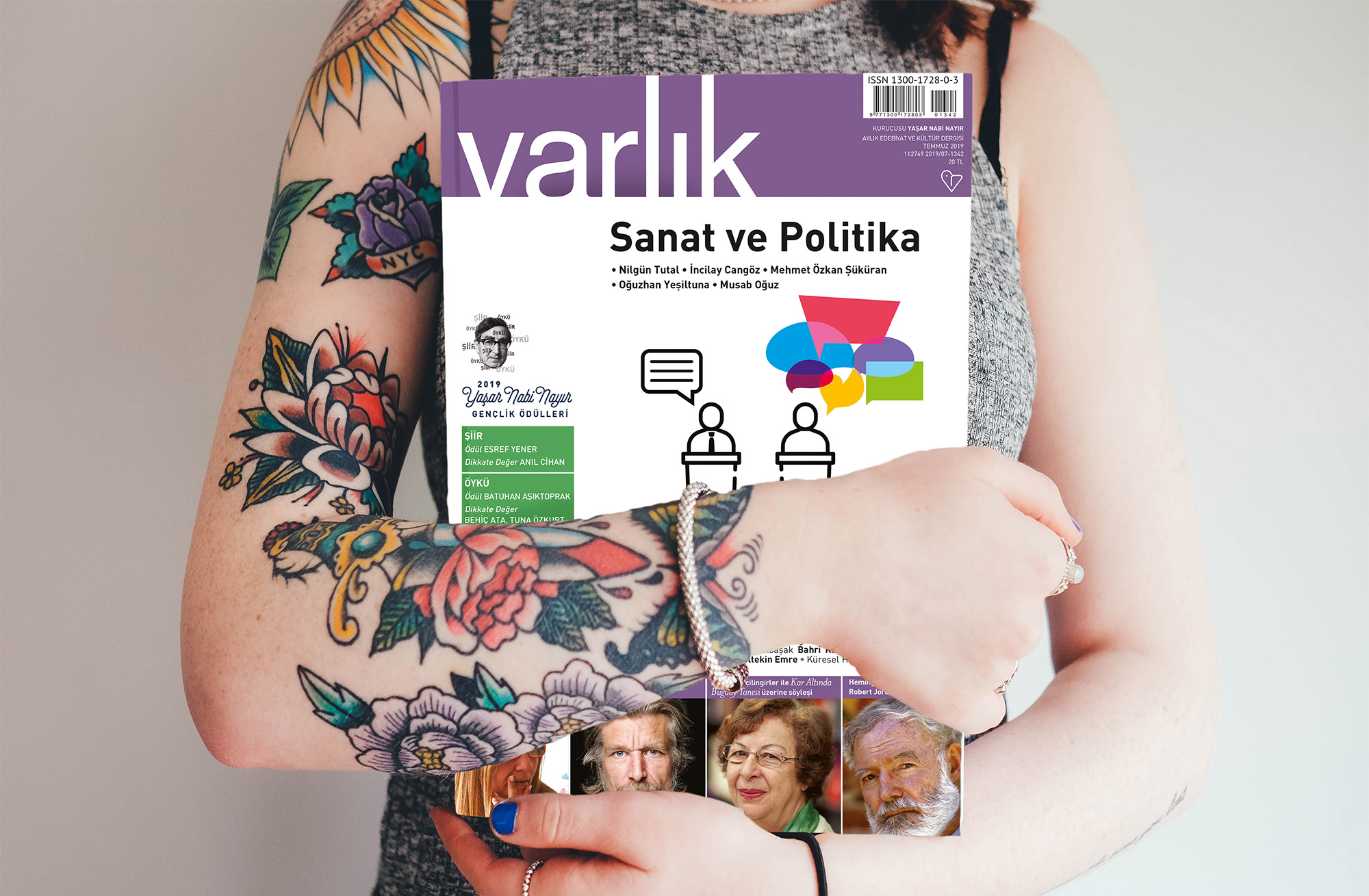 The reaction of artists and celebrities to the result of the re-run Istanbul municipal elections, in which Tayyip Erdogan's ruling AK Party lost to the opposition CHP, leads Varlık to explore the complex relationship between art and politics. At the centre of the issue is the question: 'Which is more political: the artist or their work?'
Representing others
Mehmet Özkan Şüküran investigates the artist's role in responding to issues concerning religious and ethnic communities. In the West, artists regularly critique political, economic and social affairs. In Turkey, however, this is neither as common nor as easy, as Şüküran carefully puts it. Exploring artists' right to represent members of other social groups, he asks: 'Does virtue correspond to being ashamed about talking for someone else, or the other way around?'
Corruption
Musab Oğuz explores the role of impunity in encouraging political corruption. 'If the noses of politicians or others in positions of power, who consider themselves the guardians of the truth, were to grow with every lie they told, would we be living in such a vast realm of dishonesty and distortion?' He draws connections between Collodi's Pinocchio and the lynch culture that manifests itself as power, imagining Pinocchio as a 'normal citizen'.
Art
Yalın Alpay writes on the contemporary artist and sculptor Mahmut Aydın. While European humanism positions human beings as the rulers of the universe, in Aydın's work they are passive and obedient. Submissive to the conditions and limitations of time, writes Alpay, Aydın's figures bring to mind obedient monks or the 'wise' folk of eastern societies who have been through countless tragedies and are forever trapped in stasis.
This article is part of our 12/2019 Eurozine review. Click here to subscribe to our reviews, and you also can subscribe to our newsletter and get the bi-weekly updates about latest publications and news on partner journals.
Published 22 July 2019
Original in English
First published by Eurozine