Superlocal identities
The European in the youth experience
European youth culture no longer blindly follows the US template: rappers in Europe voice local concerns while simultaneously connecting to global trends. Meanwhile, two-way interests have developed between commercial brands and artists, leaving politics and the mainstream media, after years of indifference, with a lot of catching up to do. Youth culture contains the germ of the European ideal, writes Tommi Laitio: but more needs to be done at the public level to cultivate the conditions in which it can thrive.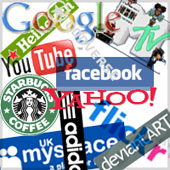 The development of urban youth cultures in Europe proves that despite their mostly US origin, they often function as channels for voicing national and local concerns. There are many European experiences to be explored and shared. Phenomena such as street fashion, independent publishing, and hip hop have the potential to open up European elite-driven paradigms of quality, culture, and citizen participation.
The European
Turkish electronic music band Portecho, British pop star Lily Allen, and Finnish electropop group The Crash promote themselves on MySpace – a web community owned by the Australian billionaire Rupert Murdoch. We can order the same Starbucks Grande Latte with the same Skinny Blueberry Muffin in Prague, New York, Istanbul, and London with the same American easy-listening rock as the soundtrack. Both Dutch music video channels, MTV Netherlands and TMF, are owned by the American pop culture conglomerate MTV Networks. American hip hop star 50 Cent fills stadiums in Helsinki, Lisbon and Amsterdam. European teenagers present their video works on YouTube, invented in Silicon Valley (California), and now owned by Google Inc.
The list continues. Facebook, a social networking tool invented by American university student Mark Zuckerberg, is catching on amongst Europe's young and not-so-young with a weekly growth rate of 3-5%. American film stars, hip hop artists, and websites occupy the leisure time and empty the wallets of youth1 across the Old World.
However, a closer look at some of these phenomena shows that they entail a specific European layer. Youth cultures present a strong case for the ultimate ideal of Europe – allowing differences within a shared framework. In youth cultures, local and global phenomena add value to the other rather than compete. Youth phenomena with an American origin can even function as tools for voicing European concerns in ways impossible through national, elite-driven culture. Hip hop – one of the biggest youth cultures of today – is a good example of this.
The term "hip hop" refers to a musical and cultural movement that has its origin in the urban African-American communities of New York. The birth of hip hop is often dated to the 1970s. From its very beginning, hip hop has entailed elements of social empowerment and critical analysis, and its history is very much linked to the more recent aspects of the black civil rights movement. The question of racial inequality remains very present in the subculture.
European hip hop emerged 15-20 years ago as an imitation of the American scene. Initially, most artists chose to rap in English; the word "ghetto" was not an uncommon visitor in the lyrics. Europeans were trying to be more American than the Americans themselves. But recent years have shown signs of serious growing up. "Now most Dutch hip hop artists do their lyrics in Dutch and talk about the Dutch experience", writes hip hop journalist Saul van Stapele of the Dutch newspaper NRC Handelsblad clarifying this shift. Radna Rumping, who runs a hip hop programme on the Dutch national radio NPS, agrees. She also witnesses new ways of laying claim to the Dutch language. "Artists such as DuvelDuvel and the people around him use constantly words with a Surinamese origin or even invent their own words, which are then mixed with Dutch."
The Netherlands is not unique in having local flavours. In Austria, one can see a growing range of regional scenes where lyrics are written in local dialects. In Portugal – like in the Netherlands – the country's colonial past is very present in the hip hop scene. Rui Miguel de Abreu of the newspaper Blitz says that Portugal's biggest hip hop stars now mix Portuguese with, for instance, Congolese. "There has been an unbelievable boom in home-grown hip hop during the last few years", de Abreu comments.
The differences start to show when you add examples from more countries. In Poland, hip hop is a powerful tool for the blockers, unemployed white youth from the suburbs. In Finland, the most popular rappers are white men from the suburbs of Helsinki with lyrics on social inequality and unemployment.
Turkey offers an example of a transformation of a different sort. Journalist Pinar Ögunc of the newspaper Radikal says that hip hop came to the country with the children of the Gastarbeiter, Turks who had worked for years in Germany. Ögunc describes the first lyrics as highly conservative, verging on nationalism. Hip hop – originally a culture of the marginalised – has been used to support the idea of the Turkish state. "It has taken time for the scene to open up to minorities", she says but sees this happening more and more. The perceived status of hip hop in the United States as black music could be transferred to the Turkish situation, says Ögunc: "One could say that the blacks of Turkey are the Kurds."
Hip hop is one of the more common ways in which youth cultures deal with diversity in Europe. Foreign influences are thrown into the blender with the local concerns and peculiarities. Street fashion blends national traditions, American vintage, local second-hand wear, and haute couture and therefore makes a statement that can be understood in local and global settings. Old and new, fashionable and unfashionable, are constantly redefined by individuals, commercial actors, and artists. In Serbia, the band Bad Copy walks around the stage with shoes made of Serbian beer crates and caters their audiences with sarma, a non-trendy cabbage and meat dish. Neon sweatshirts, banned from existence at the end of the 1980s, have been making their way back onto the dance floor in the last few years.
Local specialities are celebrated as the same time as they connect to something bigger. Some Dutch rappers engage in the national integration debate while simultaneously recording duets with American colleagues. Across Europe, websites are opened and magazines started celebrating the creativity of people in Berlin, Rome, or Prague. Polish publisher Zuzanna Ziomecka says that the reason she started Ekslusiv magazine in Warsaw was to show that not all good things come from the West. "I wanted to highlight the great stuff being done here in Poland. There's still a tendency to see everything Western as better; I want to fight against that."
There are many people like Ziomecka running magazines or websites showing street fashion and art from a specific city. Young people and young professionals take pride in the local scene but at the same time wish to link it to sub-scenes across national boundaries. Universal and superlocal are not in conflict. A Polish hip hop fan has both 50 Cent and Fisz on the iPod. The old skiing socks of your grandmother link you to your family history as well as to an international retro movement. Magazines like Eksklusiv are simultaneously extremely local and part of an international scene with respect to the albums they review or the designers they feature.
Waking up
There is more to say about the impact of youth cultures in the broad cultural scene. Street fashion, user-generated videos, independent magazines, and hip hop break free from the traditional European norm, where the elite defines quality. Rather than seeking recognition from the cultural pages of dailies or through established institutions, respect is gained from the peer group. This strand of development puts a stronger focus on sharing, testing, and participation.
The logic of youth cultures is not far from that of progressive and experimental artistic movements. Street fashion starts from the courage to express who you are. It builds on recycling, playing with meaning, and doing things together. Street art and skateboarding voice a concern for the ownership structures of public space and question the ways the use of public space can actually be planned. In Helsinki, skaters have claimed the square around the statue of the national hero, Marshall Mannerheim. In Palestine and Israel, French artist JR plasters gigantic posters of grinning Israelis and Palestinians on the separating wall. Many youth cultures use illegal means to state their existence. Festivals risk fines by fly-posting across cities. Recognised artists still sneak out in the middle of the night to spray the wall of an ugly building.
Public bodies and the establishment are taking only tiny steps towards recognising the artistic value of these subcultures. Sadly, interest is all too often driven by fear rather than genuine curiosity. Funding channels only open when subscription rates of newspapers fall, as public broadcasters lose the teen audience to commercial stations, and as the average age of museum visitors rapidly approaches retirement age. Public authorities run into contradictions when police officers find themselves curating public, citizen-generated art. The paradox becomes intolerable when the portfolios of artists lured to curate publicly-funded exhibitions exist mainly in police records.
The commercial actors got ahead of the public bodies in this rivalry. Beer brand Heineken has for years sponsored hip hop events and lifestyle brand Adidas has successfully launched sneakers that enable the user to "pimp" them with a kit provided by the company. Pepe Jeans, Diesel, and many other fashion labels regularly launch exclusive series produced in collaboration with street artists or young designers. Nike has redefined its brand image by sponsoring a catalogue of young Turkish illustrators and Converse by supporting a series of alternative pop concerts. Superbrands are simultaneously at the fringes and out there for everybody.
In Barcelona, arts magazine Rojo has nailed down several deals with big commercial actors2 without compromising their artistic integrity and through this creating possibilities for artists to live from their work. Editor-in-chief David Quiles says that they started by approaching public bodies but saw that these did not seem ready for collaboration. Even if their main sponsors are now car or alcohol manufacturers, Quiles sees no reason to worry. "I wouldn't say that we are promoting for instance cars or alcohol. They are promoting arts. We believe in a way of working where everyone is welcome to join and where they can actually live from it." Dutch designer Hanneke Metselaar of Hanazuki3 says the same: "I don't think there's anything wrong in making money from the things you love doing. But keep it real, work with brands that let you do what you want, which is actually in the end better for both." Metselaar and Quiles are not alone in their views – for a great number of young people, commercial funding is not a sell-out but a sign of credibility.
The mainstream media faces the same challenges as public bodies in their approach to youth cultures. There is a lot of convincing that has to do be done before one can hop on the train. Trust is not quick or easy to build after years of ignorance. After the riots in the French banlieues, many French hip hop artists avoided talking to the biggest quality newspapers. Editor Pawel Gozlinski of the Polish newspaper Gazeta Wyborcza admits that opening up to youth cultures is not easy. "We've had cases where we realise that artists just want to test whether we'll print their provocations." For Gazeta Wyborcza, one of the best experiences has been a project where they asked young people to translate excerpts of the Bible into their own lingo. "That helped us understand them and showed us how youngsters sample common memories. I found myself realising that a big portion of hip hop lyrics are plainly good poetry and shouldn't be ignored."
The growing interest has not been met solely with praise and celebration – it has raised concerns for tokenism and loss of authenticity. New Yorker choreographer Gabriel "Kwikstep" Dionisio says that hip hop is in a paradoxical situation. "A culture started by people willing to share is now going through a struggle for ownership." Eyebrows are raised when breakdancers perform in front of the Pope, when politicians create their own pages on Hyves or start writing rap lyrics.4 Dutch journalist Radna Rumping says: "It's typical that event organisers want someone doing some breakdancing in the corner or invite the same rapper every time to talk about integration. This doesn't really build trust."
Reactions to the mainstreaming vary. Columnist and hip hop journalist Karolina Ramqvist from the Swedish daily Dagens Nyheter is amused that even journalists covering youth cultures are caught up in the battle for authenticity: "There seems to be some confusion about the fact that youth culture has not only left the streets to be absorbed and transformed by big media corporations, but also that is has left the US for new countries and contexts."5 Jani Mikkonen of the Finnish Broadcasting Company YLE follows the same line of thought. "I don't think I'm serving my young audience well by only featuring albums that can be purchased from three stores in New York."
Curiosity
There is a true European aspect of youth cultures, which simultaneously shows the weaknesses and strengths of the idea of Europe. The shared emerges only through careful and sophisticated comparison of local phenomena and not via a superstructure. Encouraging local interpretations fosters diversity but also makes sharing difficult. Most actors in the field, including journalists, lack the tools and contacts for overcoming linguistic, cultural, and national barriers. Europe, its media, and its youth need more critical analysis regarding integration and cultural diversity. This means recognising the artistic and positive aspects of subcultures as well as starting difficult discussions on sexism, violence, intolerance, xenophobia, or homophobia within them. Taking these developments seriously also means challenging some of their principles.
Due to lack of contacts, most youth cultural organisations in Western Europe form links only to other western European countries, and most western European journalists still operate on outdated understandings of issues such as Islam or the difference between eastern and western Europe. We still see examples of western European media doing fashion shoots in eastern Europe is if nothing has happened there since the collapse of the Soviet Union. Eastern European journalists and youth culture operators still have to deal with condescending attitudes. "I cannot tell you how irritated I become when I get people telling me how amazed they are that I run a popular culture magazine in Turkey", says Aylin Güngör, editor-in-chief of Bant, unable to hold back a deep sigh.
Europe needs more cultural operators and journalists who dare to break free from the illusion of objective observation and commit to sharing their skillfully constructed personal interpretations. Arne Ruth, former editor-in-chief of the Swedish daily Dagens Nyheter, strongly supports this mission: "We should not be afraid of showing emotions in our writing and most of all trying to listen." Ruth encourages involvement of journalists with varying backgrounds and experiences. He gives an example of the way he contextualises spoken word in the hip hop culture. "What else was classical poetry originally than spoken word? Printing came into the picture much later. This way, spoken word is at the same time a new phenomenon and logical continuation."
The European experience is very difficult to tackle without patronising and unnecessary labelling. The best way to overcome this is to show work across Europe on an equal platform and facilitate the creation of trust-based networks, which help open up national discussions and generate curiosity and sharing. We need to shed light on the humane, small, and local – not by transforming it all into English but by supporting cultural and linguistic translation. This requires resources for travel, translation, contextualization, and comparison. We need to raise awareness about and curiosity about others. There is a lot of good stuff out there just waiting to be found.
The interviews quoted in the article were conducted during journalistic workshops in Istanbul (independent media) and Rotterdam (hip hop journalism).