Helping or taking advantage?
Scena9
How accommodating Ukrainian refugees is a way for Romanian property-owners to make a quick buck; on the life of Baron Francz Nopcsa, the Indiana Jones of the Balkans; and short films portraying Romanian society from the edges.
Scena9 editor Ioana Pelehatai examines how a programme offering financial support to Ukrainian refugees and their hosts works in practice. In Romania, a household accommodating Ukrainian refugees can net 10 euros and another 4 euros for board per person per day. In a city like Bucharest, it is therefore more profitable for property owners to host a family of refugees in their apartment and keep the money 'for accommodation' than put the apartment up for rent. By hosting a family of four, an owner can make 1,200 euros, as opposed to 500 euros if renting out an apartment on market terms.
This has led to a situation in which some people make a living off the refugees – not what the programme was designed for. And, as one refugee explains, medical and other needs cannot be covered from the daily allowance of 4 euros, their sole source of income.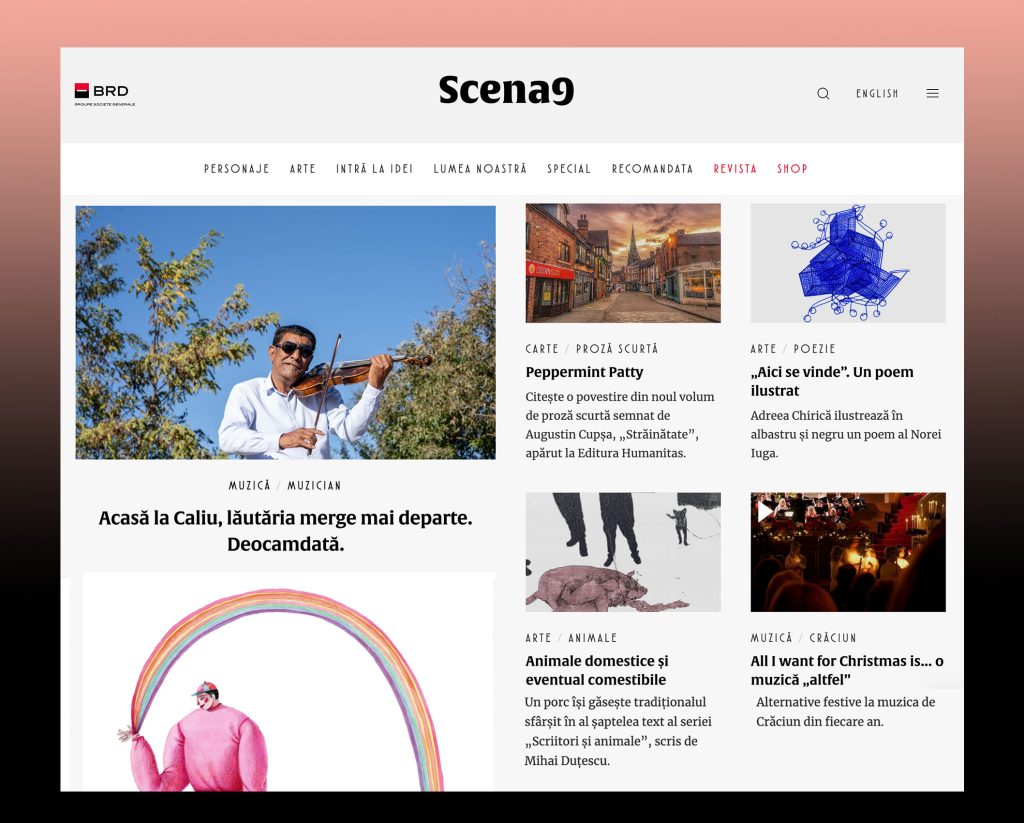 Indiana Jones of the Balkans
Ionut Sociu writes on the life of the Transylvanian baron Francz Nopcsa (1877–1933). A palaeontologist, ethnologist, traveller and explorer, Nopcsa escapes simple definitions. Aside from fossils and Balkan customs, he was particularly interested in Albania, so much so that he made an unsuccessful bid to become the country's king. For a while he also spied for the Austro-Hungarians. Tasked with investigating life in Romanian lands that did not belong to the empire, he liked to disguise himself as a shepherd and sleep outdoors with the flock.
His nomadic life followed a cycle, writes Sociu: He had long periods 'in the field', exploring all the corners of the Balkans. Nopcsa would then withdraw to Vienna, Budapest or the northern Romanian village of Sacel, where he turned into a researcher, spending his time among books, studies and maps. 'And then he started all over again.'
Nopcsa was homosexual and shared his life with his secretary and partner, the Albanian Baiazid Doda – also a talented ethnographer and photographer. Before killing himself at the age of 56, Nopcsa shot Baiazid in his sleep. In a suicide note, he explained that he had done it to avoid 'leaving Baiazid behind, sick, in misery and poverty, because he would have suffered a lot'.
Just like us
Mihai Gavril Dragolea's Ca Noi ('Just like us') is a series of short video portraits of people 'to whom life didn't give much, but who made it anyway'. Inspired by David Lynch's 'The Interview Project' (2009), the series is both a meditation on loneliness and an anthropological study of people living on the peripheries of rural and urban spaces in Romania.
Rodica, for example, is a former hairdresser who ended up unemployed after being run over by a car on a pedestrian crossing. She now lives in a trailer near a lake in the south of the country, accompanied only by dogs and cats. After people and politics let her down, she says, she prefers the isolation. 'It's true though, if I didn't read, I'd go crazy,' she reflects.
Meluta is a manual worker from Buzau rejected by others for trivial reasons such as 'being ugly'. To deal with his loneliness, he writes poetry; and when he retires, he plans to go and live in a nursing home and donate his apartment to homeless people.
After spending 19 years in prison, Aurel (now 49) 'rebuilt' his life: he married, had a child, and bought a horse and cart. He shows off a tattoo of his mother, who died during his last stint in prison. He is proud of his achievements after incarceration, saying many others wouldn't not have been able to do the same.
Published 21 December 2022
Original in English
First published by Eurozine