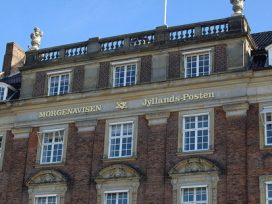 Or, how the freedom of expression debate went global
En 2005, Flemming Rose, responsable de las páginas de cultura del diario danés Jyllands-Posten, pidió a varios artistas que realizaran unas caricaturas de Mahoma para examinar la autocensura con respecto al islam en su país. Fue el comienzo de "la crisis de las caricaturas". Los dibujos provocaron un debate sobre la libertad de
expresión, recibieron condenas de líderes políticos y su publicación se empleó para justificar boicots y actos violentos. En The Tyranny of Silence, recientemente traducido al inglés, Rose construye un texto a medio camino entre el relato personal, el ensayo y el reportaje: entrevista a autores como Salman Rushdie, pero también a la viuda de una víctima del 11-m, analiza los mecanismos de la autocensura y alerta contra las amenazas explícitas y tácitas a la libertad de expresión.