Turkish online journal K24 looks at literature, urban life, and ecology, praising novelist Ayşegül Devecioğlu's treatment of neglected people and places, interviewing novelist, critic, and scriptwriter Selim İleri, and examines the history and precarious future of Turkey's forests.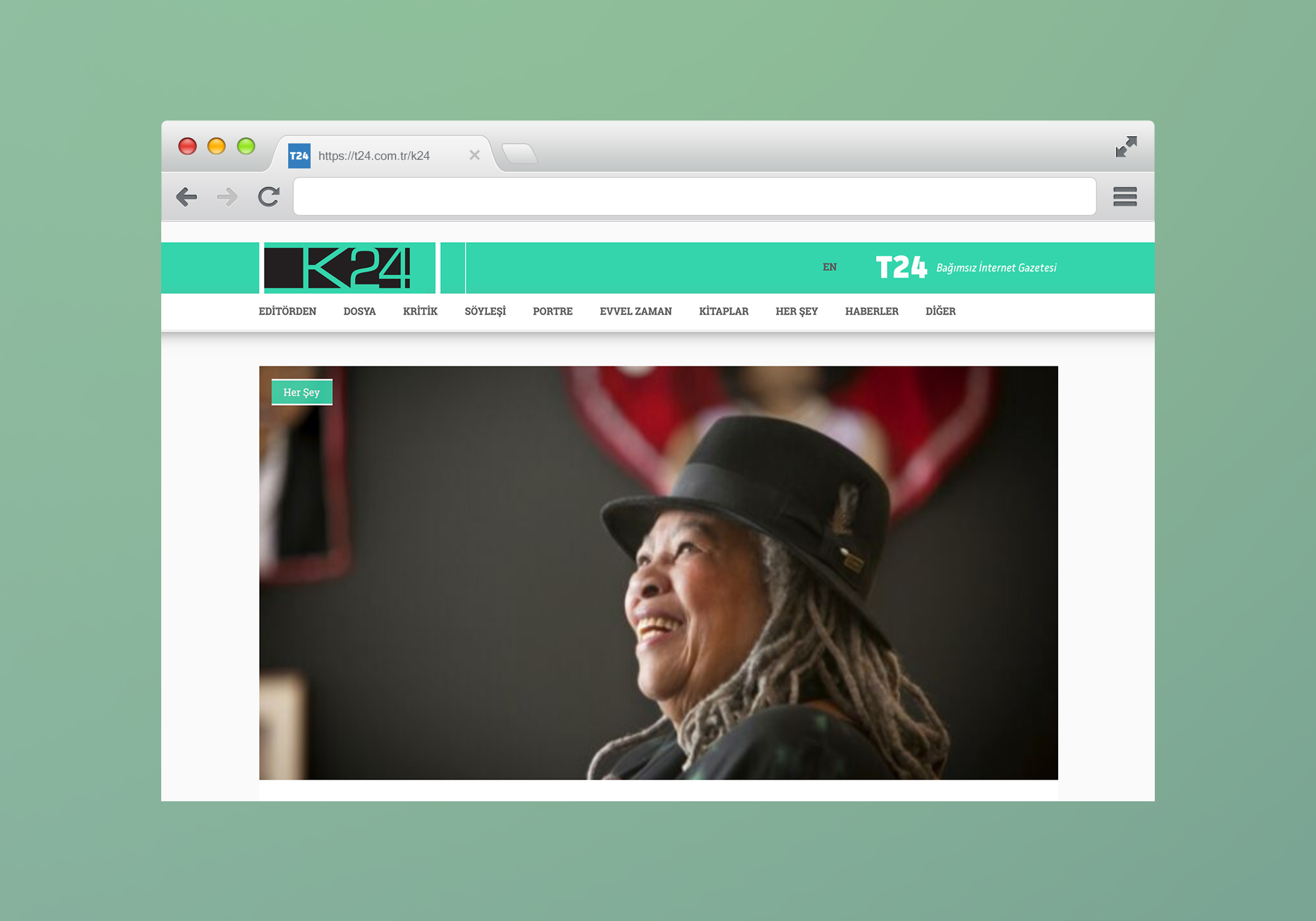 Niyazi Zorlu takes the publication of Ayşegül Devecioğlu's novel Güzel Ölümün Öyküsü (A Tale of a Good Death) as an opportunity to praise the work of a novelist he calls 'revolutionary' in her 'determined, stubborn' focus on the shadows and ignored aspects of city life. The new work, Zorlu says, 'gives voice not just to street children and living things, but also to lifeless objects such as the street itself.' Devecioğlu celebrates a 'writer whose concern for the gaps between what literature includes and the spaces occupied by those who have been ignored, or who fall outside the requirements of society and history, approaches the literature of detective fiction'.
Interview
Novelist, critic, and scriptwriter Selim İleri explains in an interview that the title of his new book of essays and memoirs, Bir Gölge Gibi Silineceksin (You Will Fade Like a Shadow) is not a reference to the quality of the work, but an attempt to resist 'the world of vanity, the world that is thinking every minute of how to push the self forward'. He admires the lives of figures such as the late writer Nezihe Meriç, 'a person who throughout her life truly lived as a shadow, who never felt the need to push herself forward…I am talking of a life that was led constantly within the boundaries of literature. Living such a life has been a challenge in Turkey, İleri admits. 'I am in a belljar, it's true, but I cannot say I feel protected at all. None of us can.'
Ecology
Cihan Erdönmez examines the history and precarious future of Turkey's forests. While forested land is increasing, this is mainly the result of the depopulation of rural Turkey, which has caused fields to be abandoned and pastures to remain ungrazed. The natural forests of the rest of the country are under enormous pressure from mining, forestry and tourism. Erdönmez 'smiles and keeps silent' when people profess a love for forests – 'Because we never taught them what love for forests means. We teach our children foreign languages even in primary school. We teach them how to code. But we never hold their hands and take them to the forest. If we do, we look for a picnic table, light a barbecue and turn on the car stereo.'
This article is part of the 19/2019 Eurozine review. Click here to subscribe to our reviews, and you also can subscribe to our newsletter and get the bi-weekly updates about the latest publications and news on partner journals.
Published 8 November 2019
Original in English
First published by Eurozine