Very, very, very bad for democracy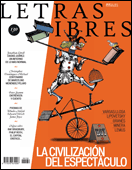 "If culture is purely entertainment, then nothing matters", says Mario Vargas Llosa in Letras Libres (Spain). In dialogue with French philosopher and sociologist Gilles Lipovetsky on the occasion of the publication of his latest book La Civilización del Espectáculo (Civilization of the Spectacle), the Peruvian Nobel Prize laureate acknowledges that what is understood by "culture" has changed radically in his lifetime. The book, he says, sets out to describe what this transformation consists of and "invite reflection on whether the essential and hegemonic importance that entertainment and amusement have acquired in our time can also become the backbone of cultural life".
While stressing he is not purely pessimistic nor out to deny the positive aspects of this modern "society of the spectacle" – such as its role in sidelining nationalism and rigid ideologies – Vargas Llosa is concerned by its negatives, especially the collapse of any established canon of cultural value. There is now "infinite freedom" in the cultural field, he says, but within this we can also be victims of "the worst swindles". Great art, he points out, traditionally aspired to much more than this: it was a source of critical thinking and values independent of religion. Without such a source of values, modern capitalist society is liable to "extremes of dehumanization". If culture is only a spectacle, he argues, what will ultimately prevail will be "a kind of conformism, of resignation, a passive attitude" that can only undermine democratic institutions.
Lipovetsky, who in books such as Hypermodern Times has written extensively on the way that technological development, marketization and consumption have replaced traditional concepts as motors of change, accepts some of these premises but is more optimistic, highlighting the part played by modern trends in undermining authoritarian dogmas and increasing the freedom of action of the individual. It's true that contemporary society encourages cynicism, says Lipovetsky, but ethical demands have not died.
Also: María Minera offers a more frontal challenge to Vargas Llosa and others who, in her view, dismiss the "promiscuous jungle" of contemporary visual art to propose a return to museum-bound artistic values. Contemporary art today, she asserts, is "the best of all possible arts" at the present moment.
The full table of contents of Letras Libres 7/2012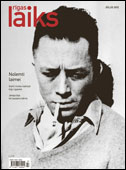 Isaiah Berlin famously claimed never to be nostalgic, not even for his childhood home Riga. Nevertheless, says Michael Ignatieff, Riga was "extremely important" to Berlin's biography. In the Latvian capital to deliver the 2012 Isaiah Berlin lecture, Ignatieff tells Ieva Lesinska of Rigas Laiks that "there was a substantial Jewish community here, well-established and not subject to overt persecution. All of that was extremely important in making him who he was. He wasn't nostalgic about Riga, but I don't think it's an exaggeration to say that Riga was very much part of what made him who he was."
Ignatieff talks vividly about the connection between the man he came to befriend over the decade it took to research his 1993 biography of Berlin, and the thinker who has influenced Ignatieff the intellectual and politician: "Isaiah believed in reason but he didn't think that we were ever fully rational, and so he had a lot of room in his philosophy of life for fear and regret, and melancholy, and even tragedy – the realization that things could go badly with the best of all possible intentions."
Pressed by Lesinska to elaborate on Berlin's rejection of the "political animal" – a sensitive topic for the ex-politician – Ignatieff describes a good society as one in which "politics leaves you alone and where you choose to get involved or not". This implies trusting politicians, bringing Ignatieff onto the subject of opposition: "Healthy societies are ones where you have opponents but you don't have enemies."
"I think [Canadian] politics has lost an understanding of that distinction. I was treated as an enemy. So I'm not here to give lessons to the Baltic states. […] The Americans are having a terrible time with this – it's not just post-Soviet societies that have this problem. In the United States you have zero sum politics, a politics of enemies. That is very, very, very bad for a democracy."
Also: Arnis Altens asks why so many Latvians study abroad and why so few return home; and Adam Nechayev writes about "the golden calf" – the story behind Facebook's stock-market float.
The full table of contents of Rigas Laiks 7/2012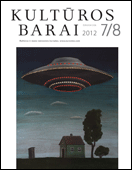 John B. Cobb, Methodist theologian and longstanding critic of the of the political-economic establishment, talks to Almantas Samalavicius, editor of Lithuanian journal Kulturos barai, about his communitarian and ecology-based critique of neoliberalism.
In opposition to academic economics, which Cobb argues "assumes and reaffirms extreme individualism", he proposes a "persons-in-community approach", in which overall wellbeing is favoured over individual profit. "If we focus concern on communities, some of these communities will be nations. We will encourage nations to control their own economies so that they will serve the national community rather than only the international economic elite. The argument that 'free trade', i.e. trade controlled by corporations rather than governments, benefits all the nations that take part in it is extremely tenuous. But it is the acceptance of this argument that has created the global economy that is hurrying us all to global ecological catastrophe while destabilizing society in much of the world."
Asked to elaborate on the potential for world religions to inform an alternative to homo economicus, Cobb is circumspect: "None of the great wisdom traditions of humanity support the ideology on which modern economics is based. All insist that there are higher values than the acquisition of goods and services. This makes the relatively mild opposition to the new global religion of selfishness and consumption deeply disappointing. The failure, I think, is due to religions' loss of confidence after the centuries-long retreat before the advance of science."
Also: Some years ago, Vygantas Vareikis found an open briefcase on an abandoned farm in southern Lithuania. On the basis of research on the documents and photos he found within, he reconstructs the realities of Soviet existence through the life of a country boy who became a sailor.
The full table of contents of Kulturos barai 7-8 (2012)

In an issue of Gegenworte (Germany) focusing on "borders", Iraqi-German writer Abbas Khider talks to editor Wolfert von Rahden about his own painful and very close encounter with borders as an "illegal" immigrant. The German language, meanwhile, presented Khider with the experience of the borders of verbal expression, which after hard work with the dictionary he was able to overcome. This linguistic border-crossing became a source of literary inspiration, the immersion and self-projection in the foreign language causing his view of his home country to shift.
"It's definitely the case that, as a result of the confrontation between the two languages, something new has emerged. I feel that through writing in the German language the Arabic culture in me has altered." Khider goes on to speak of how, through using a foreign language, the "self-censorship of my own culture disappears" and communication develops free from "concealed dictates and prohibitions".
After years of imprisonment between the languages, Khider chose German as his literary language and for five years abandoned Arabic entirely, making it his policy to read, write and talk in German only. The distance and the alienation afforded by the newly acquired linguistic world allowed him to write about the often terrible conditions in his home country without "suffering linguistically".
The "border" has had a deep influence on Khider the writer, then. "Borders can also violate us, violate us internally," he says. "It's like a re-birth when you cross this line, and at the same time it's an eternal death when you manage it. Every border that I've crossed was a new start, every border-crossing was a goal in life."
The full table of contents of Gegenworte 27 (2012)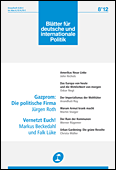 Critique of responses to the euro crisis, however radical, remains under the spell of finance and its political institutions, remarks Oskar Negt in Blätter. "Anyone who considers crisis solutions beyond the financial sector are quickly suspected of ignoring the real problems of society." Negt's concern is to rescue the credibility of Utopianism by reinstating its realist core. As the young Marx put it, "it is not enough that thought should seek to realize itself. Reality must also strive towards thought."
In Negt's hands, the Marxian precept is aimed less at the political-economic mainstream than at "scientific socialism", which sees Utopianism as a subjective delusion: "When people risk their lives by opposing existing power relations both intellectually and with their whole existence, they don't draw their motive and their strength primarily from knowledge sources that indicate whether or not a regime is unjust or that it consists of contradictions. Rather, they dream of a better life, of decent work and a portion of happiness. They dream of good relations with others and perhaps also of elements of self-determination and participation in social life. All that is the content of Utopias, which point beyond the present situation."
Paradise or experiment? The urban gardening boom is not some retreat into a green niche, writes sociologist Christa Müller, nor does it have any truck with the petty regulations typical of the allotment (Kleingarten). The major innovation of urban gardening is that it "consciously enters into a relation with the city, asking to be perceived as a genuine component of urbanity rather than an alternative to it – and only last of all as a place where one can relax from the city".
Digital manifesto: Web activists Markus Beckedahl and Falk Lüke have some bad news for anyone who still thinks the Internet is a passing fad: "Online and offline will no longer be clearly distinguishable. At the end will be a transformed society." Then again, web laissez faire is also not the way forward. "The correct answer to the question of how net politics should be is an essential prerequisite for answering the question: How do we want to live with one another in the future?"
The full table of contents of Blätter für deutsche und internationale Politik 8/2012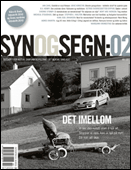 This month, Norwegian judges deliver their verdict in the trial of Anders Behring Breivik, who killed 77 people and injured 242 on 22 July last year. In their closing argument, prosecutors called for Breivik to be considered insane. From the outset, Breivik's sanity has been the central question the court must answer and has been much discussed in the Norwegian public sphere.
"Much is at stake here," writes editor Bente Riise in Syn og Segn. "If he is considered unaccountable and sentenced to compulsory psychiatric care, this will go against the sense of justice of the entire Norwegian people. The demand for punishment and prison is widespread and people are afraid that he will be able get out and try something similar again."
Lex Breivik: Reacting to – and perhaps motivated by – this fear, Norwegian politicians have proposed tightening security in mental wards with a measure dubbed "Lex Breivik". Arve Kirkevik, who has himself been a psychiatric patient, criticizes the new law harshly:
"Immediately after 22 July it looked as if the values on which our system of justice is built would survive the terror. But now we're giving them up. The call for security is so strong that other values have to be sacrificed."
One can't change the whole system just to get to one man, writes Kirkevik. He dismisses the psychiatric assessment that declared Brevik insane as built on exaggerations – "each more absurd than the next". But his main critique is directed towards the politicians. Hypnotized by Breivik and traumatized by his deeds (the attacks were directed against the ruling Labour Party), they have lost all sense of reason:
"And what about the prime minister? No one has been able to forget his beautiful words after 22 July," writes Kirkevik. (Jens Stoltenberg said that "the Norwegian response to violence is more democracy, more openness"; see also Stoltenberg's article "But the foundations stand firm".) Is Stoltenberg now "sleeping in the backseat with his iPad on his lap, while his minister of health does away with the liberal democratic state and allows blind revenge on Breivik to lead to the punishment of everyone taken into a psychiatric security ward? I fear that's the case. Otherwise, it seems that the words from 22 July have become obsolete. Or worse, they were never meant to be turned into action."
Also: Margunn Vikingstad on the difficulties of literary criticism in dealing with translated books.
The full table of contents of Syn og Segn 2/2012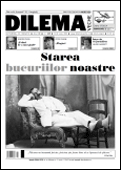 In Dilema veche, Andrei Plesu (438) expresses outrage at Romanian politics, reporting on a chaotic situation whose tragicomedy he finds almost unbearable. He has no qualms about comparing former prime minister Andrei Nastase – who is facing serous corruption charges – with Ceausescu.
In order to sum up the political disorientation, Plesu lists the names of several Romanian ministers whose political activity has become hidden behind a screen of dissimulation. All too conspicuous, however, are the statements of the Romanian interior minister intended to soften the plagiarism charges against prime minister Victor Ponta: ever since Plato and Aristotle, he claimed, there have never been anything but copies on the "cultural market".
A political attack on culture: There is a great deal of discontent in Romania at the fact that Ponta wants to remove the Romanian Cultural Institute (ICR) from the presidential administration and subordinate it to the upper chamber of parliament. Introducing a dossier dedicated to the controversy (436), Plesu comments that Ponta would thus have a free hand to dispose of Horia-Roman Patapievici, who as head of the ICR did a superb job in promoting Romanian culture internationally.
Also in the dossier, Luiza Vasiliu deplores the Romanian "politicization of the public and state institutes" and fears for the downfall of the ICR. "Goodbye Lincoln Center in New York, adieu Museum of Modern Art. […] Under Ponta's government, the ICR risks degenerating into a rural cultural centre with international outposts, and we Romanians into hopeless provincials." Mircea Vasilescu, meanwhile, sees the slicing up the ICR as paradoxical "progress in Romanian democracy", since the main effect of Ponta's decree has been to mobilize an alliance between the cultural sector and civil society.
Also: Vintila Mihailescu (436) considers the intractable anti-Gypsysim in Romania and the fact that the Roma, still considered "genetically impaired", remain poorly integrated into society.
The full table of contents of Dilema veche 436-439 (2012)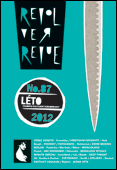 "The story of Beslan is full of emotions, half-truths, ambiguities and legends, which unfortunately have gained momentum over time. The reluctance of the Russian authorities to investigate the tragedy in detail and follow up the consequences plays a major role in this." In Revolver Revue, Czech journalist and author Josef Pazderka recounts the tragic events surrounding the North Ossetian school massacre, in the first of the series of reportages in anticipation of its eighth anniversary in September.
To this day it remains unclear who exactly planned the Beslan operation, while its horrors still echo in the collective consciousness of the city. "We thought it was going to be some kind of show, a ceremony," says one interviewee. "Not in our wildest dreams did we think they were terrorists. Especially here, in the city centre, a stone's throw from the police station." The authorities' incompetence soon became apparent, says another witnesses: "They were all waiting for a decision from high up, but it never came."
Philatelic lustration: "The stamp is possibly the smallest artistic medium able to be used for ideological ends," writes artist Viktor Karlík, an eminent member of the so-called "second generation" of the Czech underground, that emerged in the mid-'80s in connection with Revolver Revue. His feature "Blow-up: From Husák to Havel" is inspired by a philatelic fury that goes back to 1997, when he adorned the cover of RR with a stamp depicting the communist president Gustáv Husák.
"During normalization, people had to lick stamps that celebrated the power and terror of the era in which they lived," he writes. Two such celebratory sets: the Fiftieth Anniversary of the Czechoslovak Communist Party ("one of the biggest criminal organizations in our history") and the Protection of State Borders ("from 1948 onwards almost three hundred people were murdered by the Czechoslovak Army while attempting to cross the border"). The absence of repercussions for the designers of these miniature tools of power is symptomatic of a wider failure, writes Karlík: the almost seamless assimilation by the new system of public figures known for their collaboration with the communist regime. Addressing this topic remains key to initiating a genuine discussion about Czech art in recent decades, Karlík concludes.
Also: Karel Haloun provides a fascinating exploration of the Czechoslovak underground of the 1980s, channelled through the "samizdat casette tape" and its cover art.
The full table of contents of Revolver Revue 87 (2012)