New Eurozine partner: Poeteka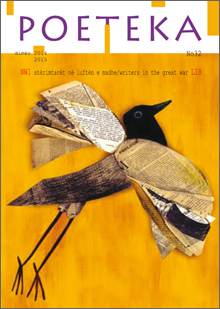 The Albanian quarterly Poeteka has joined the Eurozine Network. The journal became a permanent feature of Albania's cultural landscape in 2005. Ever since, a self-organizing group of writers, literary critics, translators, academics, social activists and artists have published their works in its pages, which constitute a cultural movement just as much as a cultural journal.
Poeteka offers both literary works, such as poems and short stories, and essays on cultural, social and philosophical issues. The journal is committed to overcoming the legacy of Albania's post-war isolation and places a premium on the promotion of translation programmes aimed at the exchange of literary works and ideas.
Soon after being established, Poeteka organized the first "Balkan nights of readings and debate" in Tirana. A raft of seminars and conferences on literary cultures and cultures of memory followed. These often tie in with the journal's focal areas, which range from underground literary and political dissidence to European poetry in Albanian translation, as well as more general issues surrounding how young translators and critics shape the reception of both emerging and established authors of world literature.
More on Poeteka including the current issue