Abstracts for Dilema veche 436-439 (2012)
Dilema veche 436, 22 June 2012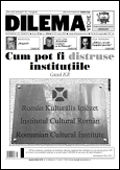 Mircea Vasilescu
The truth about the Romanian Cultural Institute and Horia-Roman Patapievici
The author describes how the Institut Cultural Roman has succeeded in recent years under its director Horia-Roman Patapievici in promoting Romanian culture abroad in a model manner, which holds up well against other similar institutions among the developed countries. He refutes recent accusations against the ICR and its director at a time when the new government in Bucharest has issued emergency legislation to remove the Institute from the Presidential office and subordinate it to the Senate instead.
Dilema veche 437, 28 June 2012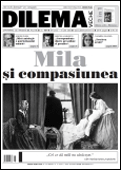 Iulian Comanescu
Adrian Nastase's screen presence
Iulian Comanescu looks at the media echo of former Romanian prime minister Adrian Nastase's suicide attempt as the police arrived to take him to prison. Nastase has been sentenced to two years in jail for diverting electoral campaign funds in 2004. Comanescu notes that this is one instance where the Romanian TV audience saw real blood flow rather than watching the habitual posturings of their politicians.
Dilema veche 438, 5 July 2012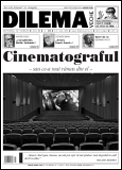 Andrei Plesu
Parliament beyond parody
Writing from Berlin, Professor Plesu lays bare the absolute shambles that Romanian political life has recently become, looking back on a serious of events and public statements that go beyond any imaginable parody. Among these are the comparisons between Nastase (recently sentenced for corruption) and Ceausescu, or between Nastase and the political leaders imprisoned by the Communists in the 1950s; the Minister for the Interior's statement that plagiarism has been part of cultural life ever since Plato and Aristotle (apropos of the accusations of plagiarism against Romanian prime minister Victor Ponta); or the appointment of a former spy chief as the head of the public television service.
Dilema veche 439, 12 July 2012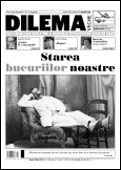 Peter Frank
Plagiarism
Peter Frank – former economic correspondent and newspaper editor in the United States, currently a Bucharest-based consultant, professor and writer Ð explains the problems that might arise in a society that tolerates plagiarism. He remarks that it is not merely the Romanian prime minister who is accused of plagiarism; the Romanian press and media also frequently make use of text, images and documentation from other sources with acknowledging or citing these. He argues that in the final analysis, press ethics are far more important for democracy than a prime minister's ethics.