"There's a doomsday prophet in us all"
Lettre Internationale (Denmark) interprets the dream of Europe; Ord&Bild craves for a state of emergency; du finds baby faces in the supermarket; Esprit takes a cool look at the digital future; Vikerkaar compares hotly-contested pasts; Ji sees two sides to the nuclear renaissance after Chernobyl; Kulturos barai diagnoses Soviet schizophrenia; and Akadeemia gets down to statistics.
Lettre Internationale (Denmark) 10 (2006)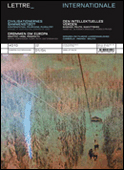 The Danish edition of Lettre Internationale – the newest member of the Eurozine network – offers a bulging file on "The dream of Europe" in its new issue. Perhaps, asks editor Andreas Harbsmeier in his editorial, the European dream is still alive, in spite of – or even because of – the recent "No" to the constitution from France and the Netherlands? Perhaps this forced time-out is a golden opportunity to rethink the European project?
Of course such rethinking must have a critical stance. In a long and highly interesting talk with the German-Danish anthropologist Michael Harbsmeier, Austrian essayist Karl Markus Gauß describes Europe as "an attempt to establish a tamed capitalism". From that perspective, the fact that the eastern European countries have come to represent "the type of raw capitalism we know from the US" is deeply disturbing. It forces Gauß, known as a strong advocate of the last round of enlargement, to talk about "a kind of paradoxical historical dialectic, when Europe grows and at the same time shrinks."
Arne Ruth shows how newspapers around Europe still focus mostly on national themes and treat international issues from a decidedly national perspective. "Large parts of the European political debate lie in a permanent media shadow, and that goes for all EU countries." Ruth, former editor-in-chief at the Swedish daily Dagens Nyheter, sees the reason for this in the important role the media has played throughout the history of nation building. Today, however, they face a different task. "Currently, the most important counter-forces against national isolation are digital and intellectual networks such as Eurozine, Lettre Internationale, and Le Monde diplomatique. But the impact of these networks is limited. For the vast majority of Europeans, it is still the traditional media that sets the agenda." Big international business papers such as Financial Times and the Wall Street Journal, who do not divide the world into domestic and foreign affairs, could work as a model.
Truth and reconciliation? Lettre would not be Lettre if it limited its scope to Europe. Closing the issue, Jens-Martin Eriksen talks to Youk Chhang, director of the Cambodian Documentation Centre, about recent attempts to deal with Cambodia's nightmarish past. Trials against leaders of the Khmer Rouge are about to start, 26 years after their rule ended. And Jakob S. Larsen goes to Rwanda to try to find his way in the tragic legacy of the 1994 genocide: "Faced with so much cruelty committed by one side of the conflict, the international community was prepared to do whatever it took to convince itself that the other side represented reason, compassion, and ordered states." Unfortunately, reality is more complex than that…
The full table of contents of Lettre Internationale (Denmark) 10 (2006).

Ord&Bild 6/2005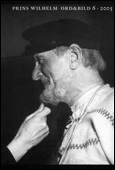 There is a doomsday prophet in us all. At least if one believes Norwegian author and essayist Stig Sæterbakken. "I love big accidents", he confesses in the new issue of Swedish Ord&Bild, and adds a footnote: "My immediate reaction to 9/11 was: Yes!!!". The painfully candid article – wandering from the author's potential presence at the Twin Towers that ill-fated day to a planned suicide – confirms Sæterbakken's position as one of the most interesting contemporary authors in Europe: always controversial and never uncomplicated, he forces the reader to confront the less flattering sides of both self and society.
Sæterbakken's fascination with catastrophes is not about "Schadenfreude" (and, after a short moment of intensive exhilaration, he, just like everyone else, "puts on a serious and empathic face and says: 'Oh God, how terrible!'"). It is rather about a constant craving for a state of emergency, an exceptional situation in which the normal rules no longer apply. And about our consciousness of death: "We love to see what we fear the most."
Sweden's self-image: The main theme is dedicated to Prince Wilhelm (1884-1965), one of Sweden's first media stars and a productive filmmaker, who created over two dozen documentary films between 1920 and 1949. At a time when widespread poverty and poor housing standards were at the top of the Swedish political agenda, the so-called "PeWe" films painted a very different picture: a perfectly ordered little world that has probably meant more for the Swedish self-perception than most would like to acknowledge. Or, as editor and author Erik Andersson puts it in his introduction: "A Leibniz society where life is hard and strenuous, but where everything is perfectly arranged into the best of worlds. Every family, every farmer and fishing boat, every stone-cutter and priest is statically placed in an organic whole that throughout history has come to make up what we call the Swedish nation."
Also of interest: Anders Stephanson reads the spy novels of John le Carré, where the personal and the political become more important than the spying game itself. And translator Ulla Ekblad-Forsgren continues her unflagging efforts to introduce German-language literature to Swedish readers. This time with an excerpt from Ingo Schulze's brick of a novel Neue Leben (New lives).
The full table of contents of Ord & Bild 6/2005.

du 4/2006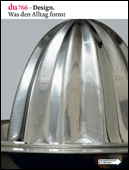 That "design is luxury" is a widespread misunderstanding. "When today we speak of designer pans or designer furniture, we don't mean well-crafted and durable, functional and aesthetic products that are affordable for everybody", writes Markus Frenzl in du. "It is most often the superfluous and expensive that we mean, which places image, branding, or formal bauble above the content."
The designer writes about the image problems that an industry concerned with image is facing, and recalls the forgotten ideals of a discipline. How, at the outset of design in the eighteenth century, porcelain manufacturers began differentiating between aesthetic but useless luxury ware and simple but functional objects. How later, with industrialization, it was deemed necessary to wrap new technical products in an ornamental shell. And how, only in the late nineteenth century, the liberation from historicism connected better design of industrial products with a new claim to social relevance. After that, most of the creative schools – from art deco to Bauhaus – saw themselves as the base for a new society and a spearhead of cultural reform.
Cultural historian Wolfgang Ulrich writes about the phenomenon where it is no longer only the designer that determines the shape of an object: neurologists and art historians alike are involved in product design. For instance, the use of childlike facial features to awaken feelings of compassion is applied by sectors as diverse as the food, automotive, cosmetics, and computer industries.
du's design focus also includes an interview with Rido Busse, who in 1977 founded the "Plagiarius", an award for the most brazen product plagiarism; sociologist Sighart Neckel shows that the desire to style our surroundings as we please has to do with the fact that we cannot bear to live a life that befalls us; and Michael Richter's photographs show that forms have been the same since the beginning of mankind.
The full table of contents of du 4/2006.

Esprit 5/2006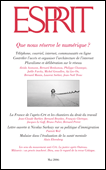 "What does the digital have in store for us?" asks Esprit in an issue on the future of the Internet. According to Joëlle Farchy, lecturer in cultural and media industries at the Sorbonne, it is not only that digital technology is making access to and reproduction of cultural products increasingly simple, it is also forcing a reconsideration of the production of cultural value itself.
Restricted access is on the rise as business increasingly exploits the web's commercial potential. Mediating between users and commerce are public regulators: these take into account the contradictory dynamic of transparency and restriction, writes Philippe Chantepie of the French Ministry of Culture and Communication. And in a cool assessment of the web's radical promise, Bernhard Benhamou asks whether the fundamental intuitions that permitted the dynamism of the Internet can still be defended when they appear as the infrastructure of national sovereignty and enrichment.
Discussing the Internet's democratic role, Azi Lev-On, of the University of Pennsylvania, and Bernard Manin, of New York University, question whether the Internet opens up perspectives for political participation and discussion. Is the minimal condition of authentic democratic discussion – confrontation with other people's ideas – really present online?
Elsewhere in the issue: contributions on the implications of the "Contrat Première Embauche" (the controversial law reducing employers' obligations). Bernard Perrat writes that economists' failure to offer viable reforms lay in their neglect of social, legal, and personal dimensions of employment. And trade union leader François Chérèque discusses the breakdown of negotiations during the March protests and considers how to re-instigate social dialogue.
The full table of contents of Esprit 5/2006.

Vikerkaar 4-5/2006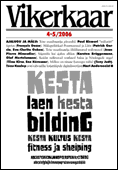 A double-issue of Estonian Vikerkaar returns to the contested memories of WWII, following up a conference held last year in Tallinn entitled "History and Memory. The Legacies of the Second World War". In "Historicizing the traces of memory", French intellectual historian François Dosse warns of the dangers of exaggerated commemorative events, contrasting them with the patient "work of memory". Drawing on ideas of the late Paul Ricoeur, Dosse reminds the historian of his or her duties in the wider context of practical human activity.
Looking at how the memory of the Franco-Prussian War, the Second World War, and the Algerian War have been put to political use, French historian Patrick Garcia describes how the nationalist way of construing the past has given way to an internationalized and diverse model known as "presentism". Jean-Paul Minaudier, professor at the Paris Institute of Oriental Languages and Civilizations, argues that it is Estonia's commmunist past that distinguishes its commemoration of the Second World War from the French. Reconciliation of the conflicting outlooks is possible among historians but remains wishful thinking in the wider public opinion, he concludes.
Also to look out for: Tiina Kirss and Ene Koresaar analyzse narrative stereotypes unconsciously used in biographies of Estonians, basing their observations on the archive of people's recollections of Nazi occupation held at the Estonian Literary Museum.
The full table of contents of Vikerkaar 4-5/2006.

Ji 41 (2006)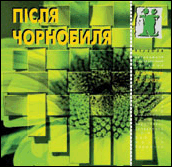 In Ukrainian society, old anti-nuclear taboos and prejudices are in flux; struggling for economic independence from Moscow, the new Ukrainian leadership is being forced to reconsider the option of nuclear energy. It is ironic that while the Chernobyl disaster initiated an anti-nuclear movement that formed the embryo of the national independence movement, today nuclear power is a positive symbol of Ukrainian independence from "energy superpower" Russia.
Twenty years after the Chernobyl disaster, the new issue of Ji is devoted to the renaissance of nuclear energy. The contributions reflect this dilemma by offering two different discourses: the ecological and the geopolitical. Within the ecological discourse, Aleksey Yablokov deals with the long-term social and human costs of the disaster; Yuriy Babinin addresses related problems of nuclear waste utilization; and Hanna Hopko and Oleh Suprunenko reflect on the public anxiety that Ukraine is becoming an international waste dump.
Articles by Yaroslav Bulych and Serhiy Yermilov on the problems of Ukrainian energy policy represent the geopolitical discourse, while Belarusian essayist Yakov Polyeskyy goes beyond the discursive dichotomy in an analysis of the political and economic capitalization of Chernobyl by the Ukrainian and Belarusian elites.
The full table of contents of Ji 41 (2006).

Kulturos barai 4/2006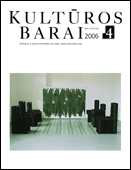 "Political schizophrenia" is how Andrius Martinkus labels the double standards that were handed down by the Soviet political elites in Lithuania. Citizens were supposed to wear idealist and patriotic faces in their interaction with the outside world; but when it came to life within the country, they were told to be realists, in other words, to suffer for Lithuania.
In their article about patriotism, Vladimiras Laucius and Vytautas Radzvilas note that being a patriot means being able to subject one's egoism to the common good of the state or society. Emotional patriotism is much more powerful than rational patriotism, say Laucius and Radvilas, because sentimental "love of the homeland" is not seen as a duty or a sacrifice and costs nothing.
Also to look out for: Kestutis Milkeraitis takes a look at Lithuania Minor, an official state before WWII with around 250 000 inhabitants, now reduced to around 5000 of their descendants; a focus on Hungarian author Peter Nádas; and historian Edvardas Gudavicius on how the Grand Duchy of Lithuania accepted European values.
The full table of contents of Kulturos barai 4/2006.

Akadeemia 5/2006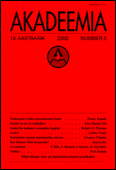 Beginning on 22 June 1941, the western part of the Soviet Union, including occupied Estonia, was declared to be in a state of war. This meant that all questions of defence, public order, and national security were put into the hands of Soviet military authorities. Peeter Kaasik looks at the mechanics of the resulting violations of international law and crimes against humanity.
Crimes committed were tried by military tribunals; and new legislation and regulations were the basis for mass arrests and repression near the war front. According to the Hague Conventions, says Kaasik, many of the punishments at this time for so-called crimes were in fact concrete violations of international military law. Given that citizens of an occupied country cannot be forced to serve in the occupier's armed forces, the so-called deserters or evaders of Soviet mobilization should not have been regarded as criminals.
Also of interest: Five years ago, Estonia began to create a genetic database of its inhabitants for the purpose of medical research. But this combination of genetic, genealogical, and medical data could be an ethical time bomb. No wonder Estonians are sceptical when it comes to disclosing their personal data. But, argues Ene-Margit Tiit, Estonians need reliable statistics. She offers the solution of data encryption, where only a few trustworthy key holders can access the identifying parts of the data. Data, says Tiit, represents invaluable national wealth, and its protection is just as important as the protection of the rest of cultural property.
The full table of contents of Akadeemia 5/2006.
This is just a selection of the more than 50 Eurozine partners published in 32 countries. For current tables of contents, self-descriptions, and subscription and contact details of all Eurozine partners, please see the partner section.