The art of motorcycle tolerance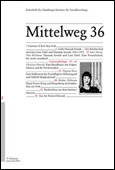 When Hannah Arendt went to Jerusalem in the spring of 1961 to observe the Eichmann trial, she befriended Leni Yahil, a German-born historian and Holocaust researcher. Their correspondence, which ended rather abruptly in 1963, is published in German for the first time in Mittelweg 36. Their friendship, as Sarit Shavit and Dan Michman lay out in an accompanying article, did not withstand the "Arendt controversy".
Although from similar backgrounds, the two women had chosen very different paths: while Arendt was increasingly critical of Zionism, write Shavit and Michman, Yahil had emigrated to Palestine, worked closely with David Ben Gurion, and "personally coped with the existential problems of the State of Israel in its early years". Her reaction to Arendt's articles on the Eichmann trial was outrage:
What was or is your own innermost intention that you were pursuing? Whom do you think you are serving in this way: Historical truth? Justice? The present or the future of the German or the Jewish people? Or do you wish to prove specifically to the latter that it isn't worthy or doesn't have the right to exist as a nation among the nations? I am asking you seriously, not polemically, I just don't understand.
Arendt's answer is her last letter to her friend:
You don't seriously think that I have 'innermost' (and hence unspoken) intentions. So why? Look, when Eichmann was kidnapped (excuse this monstrous word), everyone asked: Who's that going to be good for? For the Jews? For the Germans? And Ben-Gurion unfortunately gave a whole series of answers to this stupid question. Either it was 'good for' justice, so that a court could hand down a ruling in an important matter, or things should have been left as they were. You know I was in favor. Now if you put two and two together you can type away my answer with your five intelligent fingers.
Also: Markus Pöhlmann analyses the zombie film as a cultural reflection of global social disorder and the changing character of warfare in the early twenty-first century.
The full table of contents of Mittelweg 36 3/2010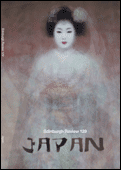 As the world debates whether the vuvuzelas, so much a feature of this World Cup, are an integral part of South African culture or a horrible loud distraction (they are probably both), Anthony Head puts the problem of sound pollution in perspective. In an issue of Edinburgh Review on cultural life in Japan, Head describes an ordinary Tokyo bus ride during rush hour.
Suddenly two bikers cut in front, all sputtering exhaust and engine revs, and the bus brakes heavily. The driver apologizes. Shinjuku Hirokoji. Shinjuku Hirokoji. This stop for Kobayashi Bookstore and My Home Loan. After The Voice, the driver tells us the next stop is Shinjuku Hirokoji. When Coming Through the Rye strikes up [from a mobile phone] I stick my fingers in my ears and think of Schopenhauer.
According to Schopenhauer, the amount of noise a person can bear undisturbed "is in inverse proportion to their mental capacity and is thus a pretty fair measure of it", writes Head. "I steal a few glances at the impassive faces around me. Is this the immunity to noise he identified, such as renders people insensitive to argument, to ideas, to intellectual impressions of every kind? Is it merely the weariness of acceptance and monotony, the spiritual fatigue of daily life in the world's most crowded metropolis? Or am I seeing Zen in practice, devoid of its monkish austerity, the art of motorcycle tolerance?"
A silent epidemic: Will Brady takes a closer look at the phenomenon of hikikomori, a condition of acute social withdrawal said to affect as many as one million people in Japan: "The challenge facing Japan today is in making provision for an appropriate, and socially sanctioned, alternative to the prevailing expectations imposed upon younger generations, expectation that many, in turn, impose upon themselves. While in the West we must contend with different social norms, there is a universal relevance to the problem of hikikomori: the pathological dimension of commitment to the self."
Also: Japan-related but English-language fiction by Ai Sakaguchi, Sheila Cosgrove, Louis Malloy, Sarah Mulvey and Alan Spence; translated poetry by Masayo Koike and Shuntaro Kanikawa; and pictures from Ken Kitano's series "Our Face", a global-scale portrait project in which each photograph represents a composite of multiple images from specific groups of people. Thus the cover image (above), apparently depicting one person, actually shows 30 geikos and meikos performing the kyo dance.
The full table of contents of Edinburgh Review 129 (2010)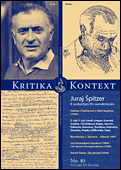 Kritika & Kontext dedicates an issue to the Slovak writer, poet and dissident Juraj Spitzer (1919-1995). Spitzer was leader of the Nováky Labour Camp anti-Fascist resistance unit that took part in the Slovak National Uprising of 1944; after the war he supported the communist government but grew critical and was banned from publishing after '68. "Spitzer, together with [the author and dissident] Dominik Tatarka, remains one of the few personalities respected in both camps of the still divided Slovak elite," writes editor Samuel Abrahám.
As a Jew 'who did not want to become a Jew', he would probably have become a country doctor and perceived his Jewish roots just as naturally as his Slovak identity had it not been for the Guardists and anti-Semites. […] Paradoxically, his real destiny provides a more important testimony than if the country doctor Juraj Spitzer had played preference every Sunday with the parish priest somewhere in his native Krupina.
Spitzer came in for heavy criticism after his death for his initial support of communism. But what he left behind, writes Abrahám, is "the self-reflection of a person with a duty to identify his failures":
Just as he did not want to be a Jew but was, he did not have to be a partisan but became one. Similarly, he did not know that what he helped to "erect" after the war (communism), would not remove the potential for relapse into evil (fascism), although at first he naively and desperately hoped it would. However, he managed afterwards to look truth in the eye, even at the price of sometimes withstanding the look of himself in the mirror.
Kritika & Kontext has asked twelve personalities to write their recollections of Spitzer ("we have no interest in hagiography nor in routine polemic"); contributions include a short text by Milan Kundera.
I never wrote a diary, and I have proclaimed this as a virtue," Kundera writes. "But perhaps I regret it this time, now that Samuel Abrahám has asked me to write my memories of Juraj Spitzer. With some shock, I have come to realize that my memory retains no specific situation about which I can write. I see only his figure and face. And I feel a wave of living sympathy, which I never stopped cultivating for him, from the moment I first saw him fifty years ago. […] I had especially frequent contact with him around the time of the 1967 Congress of Writers. He played a great part in preparing it, and he was mainly responsible for the effort to give the event a character of protest and polemic, which made it a forerunner of what is called the Prague Spring.
The full table of contents of Kritika & Kontext 40 (2010)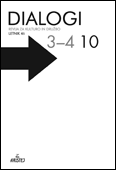 "Many cities, regions and national governments fund festivals but do not know why. They do it as a matter of routine. They do it because they did it in the past," writes Dragan Klaic in Slovene journal Dialogi. The European Capital of Culture programme "is essentially political", Klaic argues. "It was not something that culture operators wanted, needed or invented. Politicians came up with it and politics keeps it going." Intended results ("cultural capital", "civil society building") are, writes Klaic, more often than not thwarted by budgetary problems, planning fatigue and programming overkill.
Successes have been few and far between. Lille 2004 was certainly a success but Vilnius 2009 collapsed in its third week because it had been for several years the plaything of conflicting political interests […]. Pécs 2010 is destined to be a disaster: this has been obvious for the past two years and can no longer be prevented! Istanbul, on the other hand, has no cultural dimension at all since its essential purpose is real estate speculation.
Maribor 2012: The mayor of Maribor has promised "a cultural explosion" when the city becomes a European Cultural Capital, while according to the culture minister "pure energy has begun to spurt out" – phrases laden with double entendre that has not been lost on sceptical locals: "Not only do media PR agents cheer shamelessly for the protagonists of this cultural gushing, the spurt-masters," writes editor Boris Vezjac, "not only do they accuse anyone who dares to cast aspersions of lying, exaggeration, and envy – they also stigmatize them in advance as being responsible for anything that might go wrong. In this wonderful new media world of Maribor, the blame for the possible failure of the ECC is already assigned, and of course the credit for its success as well. For the PR agents, it's of course a win-win situation."
Return to Central Europe: The Polish city of Lodz, the "Manchester of the East" in the nineteenth century but a shrinking city in the twenty-first, is one of the several Polish contenders for the title of Cultural Capital in 2016. Thomas Irmer describes how, by recycling their cultural heritage in post-industrial settings, "unlikely" Cultural Capitals reinvigorate the idea of Central Europe.
The full table of contents of Dialogi 3-4/2010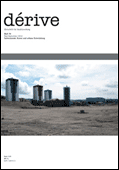 "What is the 'function of art' and what is art's impact in the role of the urbanist?" asks dérive-editor and artist Barbara Holub (soon to feature in the Eurozine Gallery) in an issue on "Art and urban development":
"The dichotomy between art institutions and urban public space is an outdated model," writes Holub. "It has long been everyday artistic practice to encourage a fusion between artists and urbanists […], between work for institutions and the public-urban space. The focus is on urban acting that does not reduce itself to a short-term event in the ultra-overloaded urban sphere of biennales, cultural capitals and programmes for art in public space, but that aims to be long-lasting and genuinely wants to intervene in urban processes."
The relational, social and durational: Curator, artist and theorist Paul O'Neill traces a development in the notion of art in public space from the site-specific artwork to long-term participatory art projects, especially in urban development areas:
If duration involves being together for a period of time with some common objectives, then durational praxis is the specific quality of a new mode of relational and participatory practice. The temporal process is one way of considering an engaged form of co-production for all those who take part. By taking account of participation with art, and in art, as an unfolding and longer-term accumulation of multiple positions, engagements and moments registered in what we account for as the artwork, then we may be able to move beyond the individual participatory encounter of an eventful exhibition moment.
Also: Jarsolav Andêl presents the history and role of DOX, a private arts institution, in the cultural context of Prague and against the background of twenty years of post-communist structures; and Céline Condorelli discusses institutions as "support structures" for the community/society.
The full table of contents of dérive 139 (2010)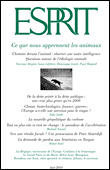 However much we try to avoid "speciesism", when we discuss animal intelligence our bias as humans quickly shows through: we understand animals mainly through our own experience as humans. With a feature entitled "What can we learn from animals?" Esprit tries to disentangle fact from prejudice.
"Defining [animal] intelligence as a series of mental operations based on internal language and conscious reason gives us a circular result, where the answer is determined by the question," writes Louis Lefebvre of the anthropocentric tests used to assess intelligence in animals: "All non-human animals fail." The tests most widely reported tend to prioritize human-like behaviour – communicating using art or symbols. With more careful tests, writes Lefebvre, we begin to see the varieties of intelligence, and encounter the possibility that intelligence has evolved several times, in different groups of animals.
Risk: What connects European policies on climate change, biotechnology and financial regulation? Zaki Laïdi argues that Europe has an unusually strong dislike of risk. The causes run deep: risk-aversion is a matter of identity as well as logic, the product of decades of cultural and institutional development in Europe. Crucial was the philosophy of Social Democracy, writes Laïdi, which has always tried to manage and share the risk brought by capitalism. European political unity also has strong incentives to manage the transnational risks of pollution and infectious disease. All this is now so firmly embedded in European politics that it becomes pointless to ask if risk-aversion is good or bad: the real question is how to make best use of it.
Individualism: The rise of individualism and the decline of the family have become truisms of sociology. Jean-Hughes Déchaux reminds us that individualism is itself an ideology entwined with social control, restricting the range of accepted behaviour. "New norms, rules and institutions appear in unfamiliar and indistinct forms: expertise, advice, recommendations, social inquiries, increasing use of the courts." There is not a lack of norms but a surplus; individualism consists in being able to select one's own rules – and, consequently, in the difficulty of finding a set that is not self-contradictory. The family displays this trend perfectly, where a cacophony of expectations has replaced a once-clear pattern of duties, positions and relationships.
The full table of contents of Esprit 6/2010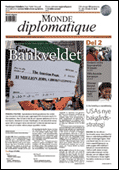 The Mani Pulite (clean hands) investigation into political corruption launched by Italian judges in 1992 may have led to the demise of a number of political parties, yet the long-term results were limited, writes Francesca Lancini in Le Monde diplomatique.
Antonio Di Pietro, renowned prosecutor on the Mani Pulite team, explains to Lancini how politicians caused the failure of the movement. "We revealed thousands of corruption cases but when this tumour was exposed the politicians chose to aim their fire at the judges." At the head of this attack was a certain Silvio Berlusconi. He and his allies did all they could to blacken the reputation of the judges, calling them "red-coats" and "communists". But first and foremost they managed to introduce laws that favoured companies and pressure groups associated with Berlusconi.
Though only 5 to 6 per cent of the defendants were acquitted between 1992 and 1994, Di Pietro still feels that they are the overall winners; political institutions today are inundated with people who have stood accused of corruption in the courts. Perhaps this is why he gave up being a judge and turned to politics, muses Lancini.
Corruption in paradise: The political party Unió Mallorquina (UM) is at the centre of a scandal that has so far seen more than 40 politicians on corruption charges, making the Balearic islands emerge as a laboratory for corruption. Under mafia-like conditions, UM even exploit undertakers by charging a fee for caskets and burial plots. But now the law of silence – omerta – is finally cracking, writes Andreu Manresa. The paradise of Mallorca is revealing its ugly side, with politicians confessing right, left and centre while ratting on each other to avoid prison sentences.
Further corruption: David Garcia on chronic corruption within FIFA, which doles out money to friends, supporters and not least to themselves; Kim Bredesen on a new movement in the US that is trying to bring criminal charges against George W. Bush, but is being actively hindered by President Obama; and Remi Nilsen on whether the relation between money and politics in Norway differs greatly to that of countries better known for their corruption.
The full table of contents of Le Monde diplomatique (Oslo) 6/2010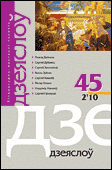 In Belarusian journal Dziejaslou, editor Barys Piatrovic movingly recollects his personal experience of the 1986 Chernobyl catastrophe and the weeks that followed.
Although I didn't yet know, or even suspect anything, I can clearly remember that 26 April in Gomel, I still recall how I was unable to do anything, a silent scream seemed to hang in the air.
Glasnost and Perestoika were yet to happen and the Soviet media and officials were letting on nothing. The few, terse newspaper articles that so much as broached the topic played down the disaster as a fire in a provincial electricity plant that had already been brought under control.
On 1 May, Piatrovic drove with his wife to the countryside and in dazzling sunshine collected sorrel for the first borscht of the spring. Back in Gomel, he turned on the radio and by chance heard about the reactor catastrophe on Radio Sweden. Piatrovic snatched the pot of steaming borscht from the hands of his perplexed wife and tipped it down the toilet. Only in the night of 4 May were the first Belarusian villages in the 30-kilometre zone evacuated. The inhabitants of the 415 "zone" villages were resettled throughout the whole of Belarus, their collective memories torn apart. Today, twenty years and more since Chernobyl, barely any of the evacuees are still alive. Spread throughout the country, they died alone and unnoticed, statistically insignificant.
Humanity is no longer interested in Chernobyl and its consequences, remarks Piatrovic; even for people in Minsk, the zone is far away. Summing up, he writes:
Back then we didn't understand what Chernobyl had brought for us, even today we still can't completely grasp its tragic consequences. Radiation is a terrible thing, it doesn't hurt, it kills unobtrusively and in utter silence. The absence of memory is something terrible – and it too kills in silence. Not concrete persons, rather a whole nation…
Also: The diaries of Mihal Dubianecki from 1987, recording for example a meeting of the leaders of the Writers Union with representatives of the government, in which problems such as "the situation of the Belarusian language", "memory" and "Chernobyl" were discussed. And going back still further in time: a text by author Viktar Kazko entitled "About myself and a bit more", written in the 1970s on the prompting of novelist and Memorial co-founder Ales Adamovic.
The full table of contents of Dziejaslou 2/2010