New Eurozine Partner: Spilne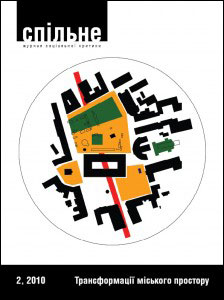 Spilne, or in English, Commons – Journal for social critique, is a collective project based in Kiev, Ukraine. The editors don't claim to report on social reality in Ukraine and the rest of the world from a "neutral" position but stress that "society needs not only to be studied, but also to be changed".
The Spilne collective consists of social scientists, social activists, journalists, and artists. It describes its standpoint as "leftist and anti-capitalist": "Though we may have political motives, our journal is first of all analytical. In analysing social problems, we often have no recipes for their resolution.
The printed journal is published two times a year: thematic issues that include exclusive research and analysis from Ukraine, interviews with scholars and activists, translations of classical studies from abroad, and book reviews. The project also includes an up-to-date Internet journal.
More on Spilne, including the current issue