New Eurozine partner: pARTisan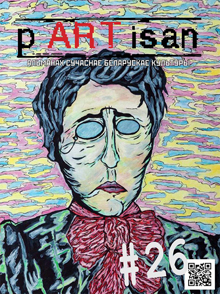 pARTisan, the Minsk-based magazine of contemporary Belarusian culture and world art, has joined the Eurozine network. The pARTisan editorial team, headed up by the artist and writer Artur Klinau, describes its mission as follows:
"We explore and present the most current and often controversial phenomena in Belarusian culture – art, literature, music, cinema, theatre. We create and expose idols, construct and destroy myths. We seek to open borders not only in a figurative, but also in a literal sense: to keep track of new trends in world art, to collaborate with foreign authors and to publish special issues on contemporary culture in other countries."
During more than a decade of publishing activity, pARTisan has established a track record of cooperative projects with foreign partners. These include issues devoted to Belarusian-Swiss points of cultural contact, produced in collaboration with the canton of Aargau, Switzerland, and on the symbioses of independent culture and NGO activities, a joint venture with Kultura Enter magazine (Poland).
In 2013, pARTisan partnered with New Museum, New York on a major exhibition entitled "Report on the Construction of a Spaceship Module", which draws on the art archives of post-Soviet eastern European countries. In 2014, edition.fotoTAPETA (Germany) published a book devoted to pARTisan's activity, entitled PARTISANEN: Kultur_macht_Belarus.
In addition to the print magazine, further publishing activities include a book series on Belarusian artists and a dynamic web portal.
More on pARTisan including the current issue