New Eurozine Partner: il Mulino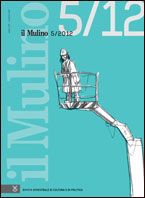 il Mulino, the Italian bi-monthly review for culture and politics, has joined the Eurozine network. Founded in 1951 in Bologna it is one of Italy's most renowned journals and has been the starting point for numerous other initiatives, including the publishing house Il Mulino. Since the beginning of this year, il Mulino is edited by Michele Salvati.
il Mulino covers social issues from both a political and cultural perspective, taking into account how politics influence cultural change. The articles published in the journal also flow into the website, which is updated daily. The articles on the website are often shorter and focused on current events, but at the same time they offer a possibility of in-depth analysis of potential development and change.
More on il Mulino including the current issue