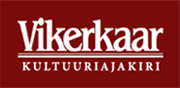 7-8/2010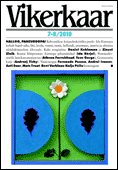 Poetry by
Stories by
Essays and articles
Rahvusülese kirjanduskriitika taastamise poole
The re-transnationalization of literary criticism
Critical discussion of foreign literature serves as a source of information not only for readers but also for the "trade". When that discussion disappears or becomes one-sided, this has consequences for the literary institution as a whole.
Kui udu hajus
Kirjandus kriisiaja Lätis
Literature in Latvia during the crisis
A survey of the last decade in Latvian literature and the difficulties facing it because of the economic crisis, highlighting such authors as Inga Žolude, Inga Ābele, Jānis Einfelds, Jānis Lejiņš and Aivars Kļavis.
Peaaegu normaalne
Literary perspectives: Lithuania
Almost normal
The literary field in Lithuania has established itself since independence, despite vastly smaller print runs. Today, a range of literary approaches can be made out, from the social criticism of the middle generation to the more private narratives of the post-Soviet writers.
Krimikirjanduse, käekottide ja firmaülikondade kõrval
Nüüdiskirjandus reservaadis
Süva-Holland ja uued hollandlased
Prantsuse kirjanduse nullindad
The 00's in French literature
Surveying French literature over the 1st decade of the 21st century, Triinu Tamm finds it still strong and vibrant, even though hard times have caused a certain decline in publishing.
Kõike muud kui Saksa ussjätke
Igatsus romaani järele
Rahvusülene kirjandus, kriitika ja raamatuturg
Transnational literature, criticism and book market.
On the basis of the reviews of national literatures, the essay attempts to point out certain broader trends in world literature, and discusses the problems connected with the translating and reception of fiction both in Estonia and elsewhere.
Pärast orgiat on võimatu võimalik, kui vaid on, kuhu toetuda
After the orgy, the impossible becomes possible, if only there would be a point of support.
A review of the late Estonian artist Kaljo Põllu's memorial exhibition which also provided the illustrations of the issue.
Book reviews